Star Wars Actor Andrew Jack Dies Of Complications From Coronavirus
COVID-19, the respiratory disease caused by the novel coronavirus, has claimed another famous victim — this time from a galaxy far, far away.
According to TMZ, 30-year veteran actor and voice coach Andrew Jack died on Tuesday, March 31, 2020 from complications related to COVID-19 infection. He was 76 years old.
Fans may recognize Jack from his background role as Rebel Alliance veteran Caluan Ematt in Disney's latest Star Wars trilogy, recently concluded with the release of The Rise of Skywalker. 
While these small appearances might be Jack's biggest on-screen claim to fame, he was also responsible for significant dialect coaching work in Star Wars and other blockbuster films. Ever wonder why English actors seem to perform such convincing American accents in films and on TV? Those performances are largely thanks to the hard work of dialect coaches like Jack. John Boyega's flawless American dialect as Finn, the stormtrooper with a heart of gold, in Star Wars can largely be attributed to Jack's coaching.
In addition to prepping Boyega to play Finn, Jack served as a dialect coach on some of Hollywood's biggest tentpole films — including Avengers: Endgame, Robin Hood, Sherlock Holmes, Lord of the Rings, Alien v. Predator, Captain American: The First Avenger, and many more. He's worked with A-list talent like Robert Downey, Jr., Viggo Mortensen, and Christian Bale. So next time you're shocked to hear your favorite actor's real life cockney drawl on the DVD commentary of a film, pour one out for Andrew Jack, vocal coach to the stars.
Andrew Jack was beloved by cast and crew alike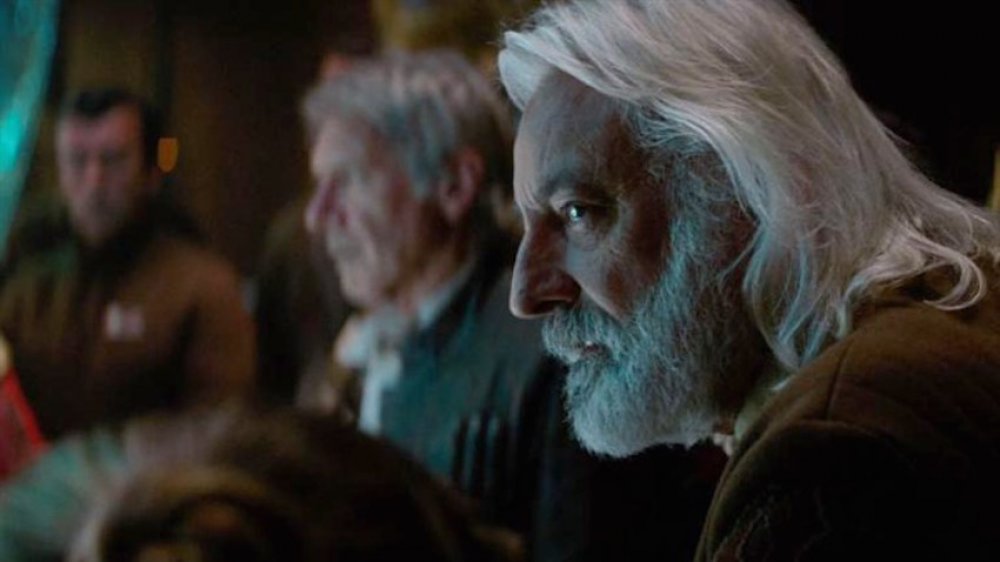 Disney/Lucasfilm
News of Jack's death broke via his rep, Jill McCullough. McCullough's statement was brief, confirming only that Jack had indeed died from complications related to COVID-19, and that he had passed away near his home in London. Born Andrew Hutchison, Jack was the son of an English stage actor and a horticulturalist. In addition to his notable work with the young stars of the latest Star Wars trilogy, Jack is credited with helping Peter Jackson craft the various dialects spoken around the cinematic version of Middle-earth for the Lord of the Rings films. His one-on-one work with Viggo Mortensen, who played the ranger Aragorn in Jackson's trilogy of films, is largely responsible for helping the Danish actor master the invented accent that helped define his iconic character.
Star Wars director J.J. Abrams shared a heartwarming tribute to the late performer on Twitter. The handwritten message photographed in the post reads, "Andrew Jack was as lovely as they come. Our brilliant dialect coach on The Force Awakens... he was so handsome we had to cast him. Sending love to his friends and family. He will be missed. PS: stay safe friends!"
Greg Grunberg, known for his role as "Snap" Wexley in the Star Wars sequel trilogy, also had sentimental words to share about Jack following his passing. He wrote on Twitter in response to the news that his former co-worker had died of COVID-19, "Devastated to hear of the passing of the wonderful, talented, beloved gentleman Andrew Jack. He is one of the kindest people I've ever worked with. Please stay safe. Please stay home!!"
Coronavirus has taken a heavy toll on the entertainment industry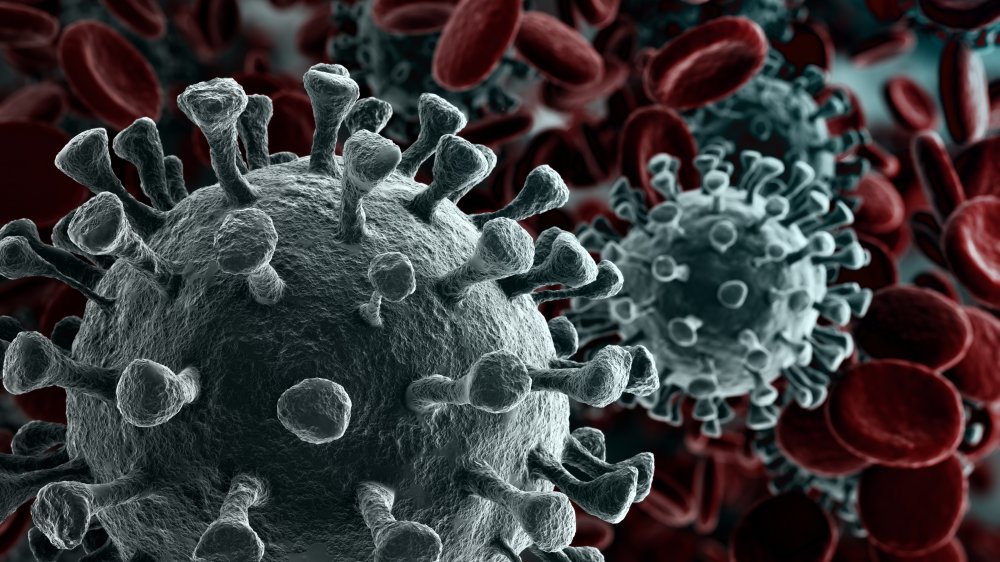 Shutterstock
As COVID-19 continues to add a growing number of industry professionals to its list of victims, nationwide shutdowns have brought productions and movie theaters to a grinding halt. The Marvel Cinematic Universe is now faced with an unpleasant reshuffling of its carefully plotted release schedule to accommodate delays in the filming of several forthcoming TV series and features. A broken production schedule is one thing — studios can eventually make up for lost time; the deaths of key personnel are another matter entirely, and the one likely to have the most lasting effect on the industry.
Even in his golden years, Jack was still active in the business. According to BBC News, he was currently working as a dialect coach on Warner Bros.' forthcoming The Batman. This early in the pandemic, it's unclear what the net effect of losses like Jack's will have on the industry as a whole, but the emotional toll is already staggering.
Jack's age placed him at high risk for fatal complications from the disease, but as the data on the virus improves, it's starting to appear like no one is really safe. Both Abrams' and Grunberg's tributes to Jack included pleas for the public to fall in line with social distancing measures, and avoid non-essential contact with other people. Even if you don't consider yourself to be at high risk, for the sake of all the essential workers out there on the front lines of this pandemic, observe the guidelines coming out of the CDC and stay home.