New Look At Pinhead In Hellraiser: Judgment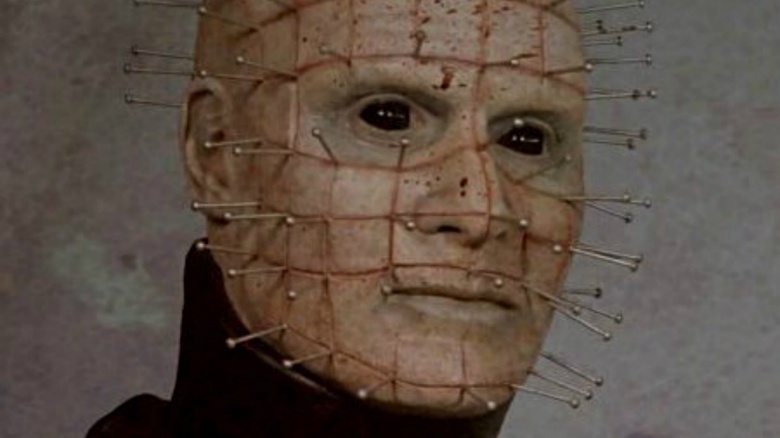 Clive Barker's Hellraiser turns 30 next year, and Dimension Films will celebrate with the tenth entry in the horror series and a brand new Pinhead, too.
Bloody-Disgusting got their hands on a new promo photo from the upcoming Hellraiser: Judgment, and it features both Pinhead (Paul T. Taylor) and the new villain known as the Auditor. While the actor playing the latter has yet to be announced, we can start taking guesses thanks to the new pic below.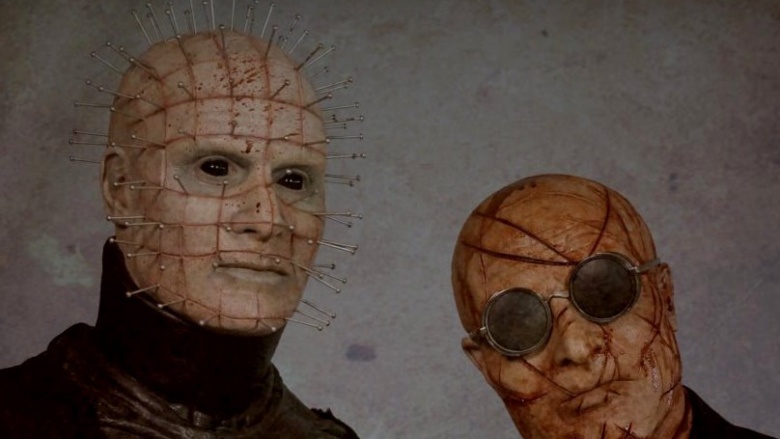 The Auditor was described in a casting call as "the accountant from hell," and he reportedly comes to Earth to study a person's sins "before passing them on to the Assessor for judgment." The new report also revealed that the only Cenobites (Hellraiser's extra-dimensional beings) in the sequel are Pinhead, Chatterer and Stitch Twins.
The story revolves around detectives Sean and David Carter, on the case to find a serial killer terrorizing the city. They join with Detective Christine Egerton (Alexandra Harris) and they dig deeper into a maze of horror. The cast also includes Heather Langenkamp from the Nightmare on Elm Street series.
Post-production is currently underway and there's no release date yet, but Hellraiser: Judgment should be filling our nightmares soon.