How Long Does It Take To Beat Half-Life: Alyx?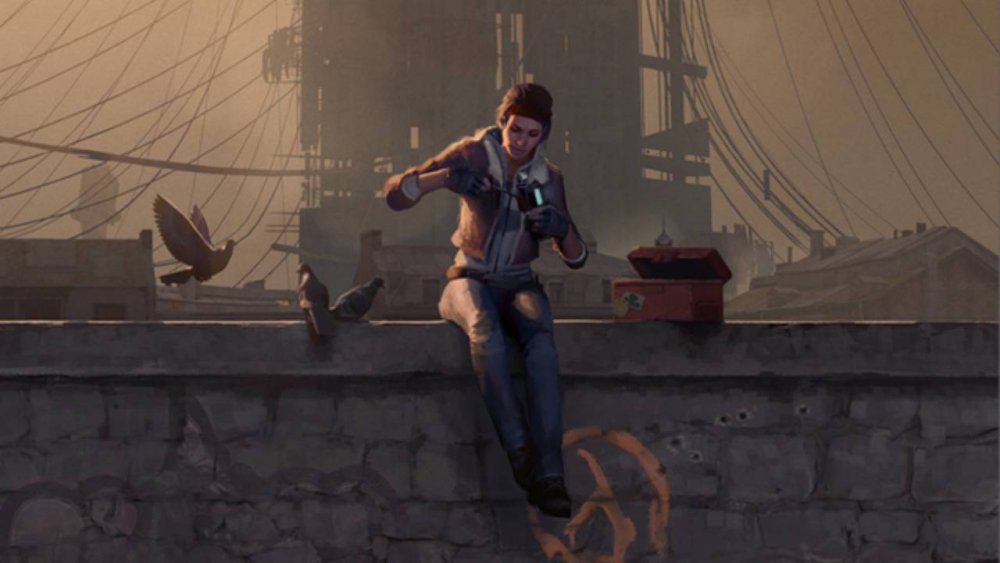 The reviews are in, and, unsurprisingly, Half-Life: Alyx is a hit. As one of the most anticipated games maybe ever, Half-Life: Alyx dominated Twitch and Mixer upon release while those who were unable to get the game due to the shortage of VR headsets looked on. That's just how insanely popular this game is. While its quality is unquestionable, fans still have some questions regarding the game's length. Is this a fully-fledged game? How long can you expect to be strapped into your headsets?
Half-Life: Alyx started out as little more than an experiment the developers expected playtesters to finish in 15 minutes. Apparently, when Valve was testing this short but sweet adventure, they had a hard time getting the playtesters to take off their headsets. They were happy to be immersed in the world, which inspired the devs to make a full-length VR title.
Half-Life: Alyx is indeed a full length game. When The Game Awards show host Geoff Knighley gave it a go back in November, he reported on Twitter that his playthrough had taken just over 15 hours. Valve confirmed that the game's length is comparable to previous Half-Life titles. Depending on whether or not the player in question is a completionist, this VR adventure might rival the 13 hour length of the series' first entry.
This might not seem like much, but Half-Life: Alyx's runtime came as a surprise to many. VR games are still at the stage where short, shareable play sessions are often favored over multi-hour adventures. Following in the steps of newer VR titles like The Walking Dead: Saints and Sinners, Half-Life: Alyx dares to demand attention for hours upon hours. And players are apparently only too happy to clear their schedules and oblige. 
Half-Life: Alyx is out now on Steam, and is compatible with any PC VR headset.