Why Olivia From Bloodride Looks So Familiar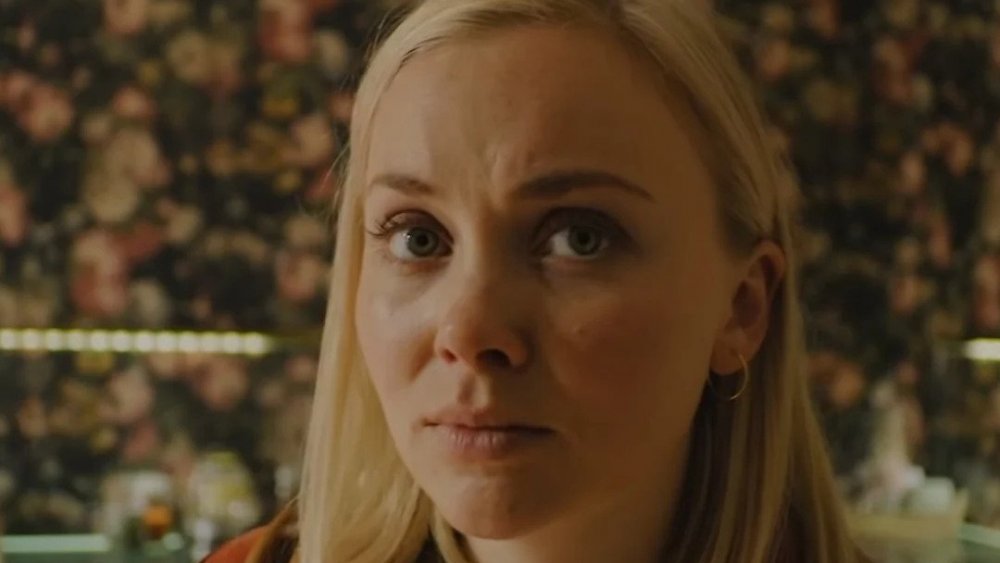 Netflix
On the spectral bus that is the centerpiece of Netflix's new horror anthology, the destination's a mystery, but some of the faces seem strangely familiar.
Bloodride is the latest offering from the preeminent streamer, a six-episode trip on a haunted bus that Netflix describes as "morbid humor." Of course, horror anthologies aren't always the easiest to pull off, and the scant length of each episode only allows for a quick introduction to each installment's (doomed) main character — but the series pulls it off, and the first season mostly gets stronger with each episode.
On Bloodride, the titular "ride" serves as a macabre framing device for a set of anthologized stories featuring a revolving cast of characters thrust into uncanny situations. Episode 3, entitled "Bad Writer," is one of the first season's stronger stories. The episode zeroes in on Olivia, an attractive blond rider typing furiously on a bloodstained keyboard. "Bad Writer" begins as a simple slice-of-life story, as we follow the young writer through a typical idyllic day. Without spoiling the episode's satisfying twist, things take a dark turn once we start to realize that Olivia may simply be a character in another writer's work, and that the malevolent author of her placid life may be planning a tragic turn.
If Olivia's appearance gave you an uncanny sense of familiarity, you're not alone. Here's where you might remember her from.
The actress who plays Olivia is Vikings' Dagny Backer Johnsen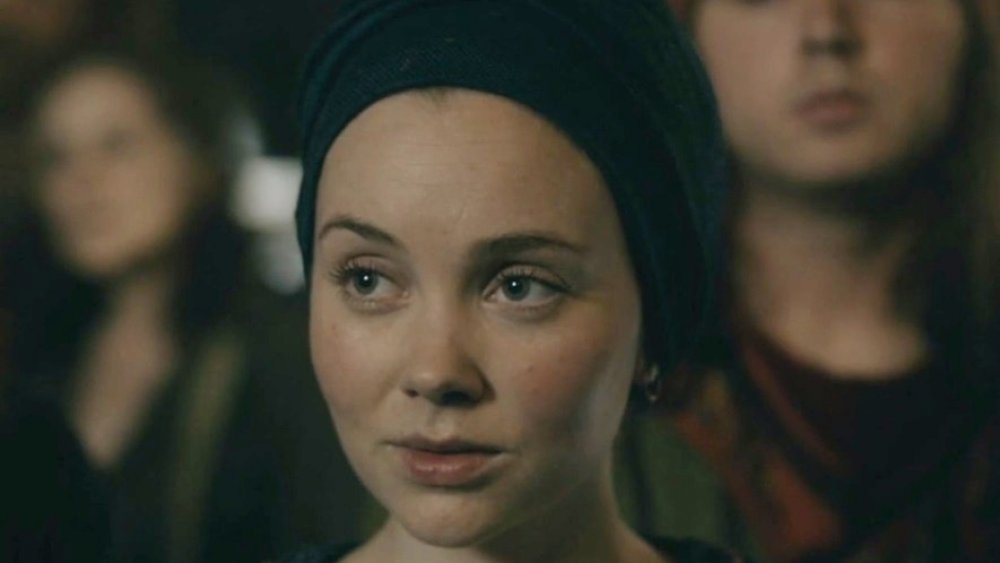 History
You'd be forgiven for missing the connection, since Johnsen kept her trademark blond locks concealed under a headscarf for most of her turn on Vikings. She appeared for the first time in the season 5 episode "Full Moon" as Snaefrid, the doomed daughter of King Svase (Anthony Brophy). Svase becomes one of Lagertha's (Katheryn Winnick) key allies against Ivar the Boneless (Alex Hogh Andersen) and King Harald (Peter Vilhelm Franzen) in the war for Kattegat. In order to seal the alliance, Lagertha's son Bjorn Ironside (Alexander Ludwig) betroths himself to Johnsen's Snaefrid.
Unfortunately for the young lovers, their romance is short-lived. In the episode "Moments of Vision," Snaefrid discovers her father's body in a ditch during an ambush. In true Vikings fashion, she picks up his weapons and takes the battle to her father's assassins. Sadly, Snaefrid is cut down by one of Harald and Ivar's men only moments after her father's untimely demise. Bjorn is the one who discovers her body.
Dagny Backer Johnsen is a 38-year-old veteran of Scandinavian cinema. While she hasn't had wide exposure to an international audience, that seems likely to change after her memorable run on History's popular historical drama, and given the success Netflix has seen so far with Bloodride. We'll be looking out for whatever she does next.