Has Marvel Already Chosen Nick Fury's Replacement?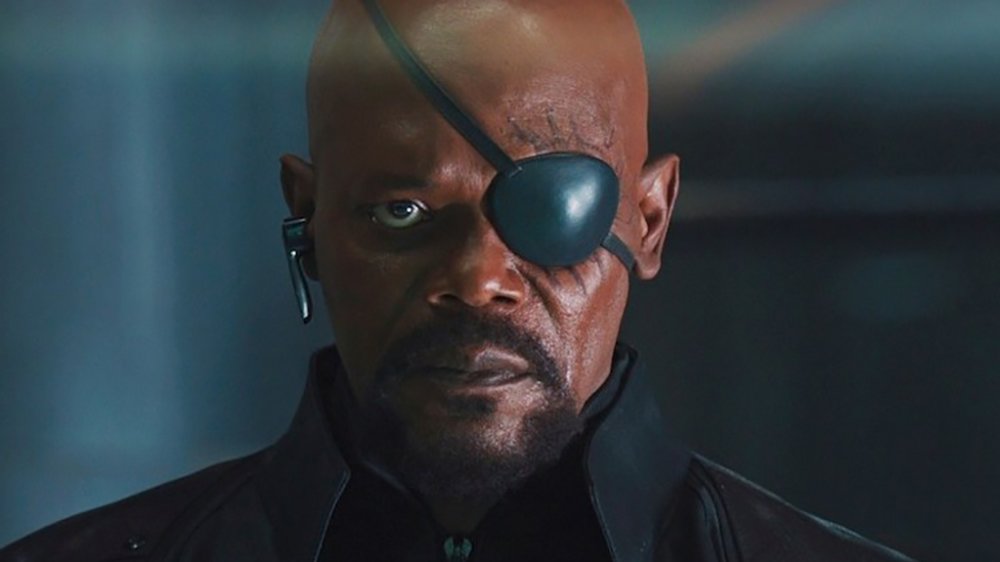 Samuel L. Jackson's Nick Fury has been part of the Marvel Cinematic Universe from the very beginning — remember that Iron Man post-credits scene? — and unlike Chris Evans and Robert Downey Jr., Jackson doesn't seem quite ready to leave the MCU behind. Heck, the one-eyed spy was a huge part of the very last MCU installment, Spider-Man: Far From Home, even if his appearance in that movie wasn't exactly what it seemed to be.
However, according to We Got This Covered, Fury's time on the big screen may be coming to an end. We Got This Covered's anonymous source claims that Marvel only intends to use Samuel L. Jackson a few more times before replacing him with Abigail Brand, the woman behind the extra-terrestrial S.H.I.E.L.D. offshoot known as S.W.O.R.D.
WGTC points out that WandaVision set leaks have already confirmed that S.W.O.R.D. will appear in the upcoming Disney+ series, and speculates that Captain Marvel 2, which is currently in pre-production, will mark Nick Fury's final appearance in the MCU. Allegedly, the plan is to introduce Brand and S.W.O.R.D. gradually over the course of the MCU's Phase Four, ensuring that the transition between Brand and Fury won't be too abrupt.
Is Nick Fury's replacement anything more than a rumor?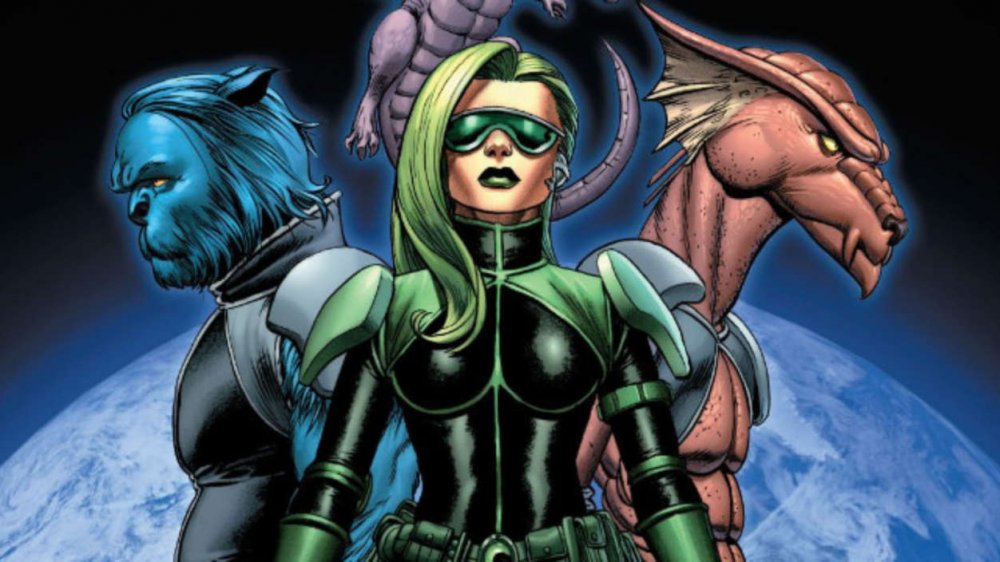 On one hand, WGTC's report makes some sense. Nick Fury was originally scheduled to die in Avengers: Endgame, and Brand would make an excellent replacement for the superspy, especially as the MCU becomes increasingly focused on the cosmic side of the Marvel universe.
On the other, We Got This Covered isn't entirely reliable — while the site sometimes produces some real scoops, it also publishes a lot of duds, and it's hard to trust an anonymous source. It's also difficult to imagine that Marvel would willingly part ways with Jackson. Not only is Nick Fury a cornerstone of the MCU, but Samuel L. Jackson is one of the most recognizable actors in the world (most of the time, anyway). By contrast, Abigail Brand is a fairly obscure character, and it'll be hard for Marvel to find an actress who can match Jackson's starpower.
There's also the matter of timing. The Eternals, Shang-Chi, and many of Marvel's Phase 4 TV series are already well into production (or were before the coronavirus pandemic hit). It's not clear where Fury fits into any of those projects. In addition, Spider-Man: Far From Home's post-credit sequence hinted that Fury was going to have a major role in the MCU going forward, which would be odd if Marvel is planning to phase the character out.
And yet, Jackson isn't getting any younger — the actor turns 72 this year — and he's already been in a bunch of Marvel movies. Maybe he's ready to hang the eyepatch up for good. For now, consider this one a big, fat rumor. Still, if Phase 4 does end up being Fury's swan song, try not to act too surprised.