A Glimpse At What Depp Might Look Like As Joker In The Batman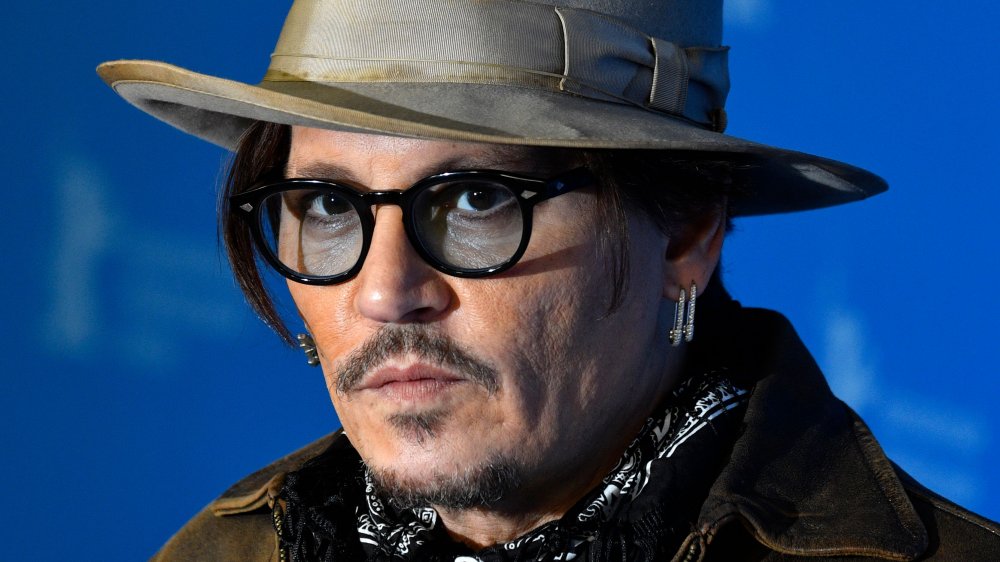 John Macdougall/Getty Images
Johnny Depp has long been considered a bit of a chameleon when it comes to his acting. He can take any role and make it completely his own, from the wonderful to the downright weird, in a way that few others do with such aplomb. From Edward Scissorhands to Sweeney Todd to the iconic Captain Jack Sparrow to Gellert Grindelwald, Depp is as versatile as he is talented.
Why then has he never been cast in another iconic role — one from the comic book world, like Batman's Joker? It's almost too perfect a picture: Depp having a luridly creepy smile stretch across his face, lowering his voice to the quintessential pitch to make audiences' skin crawl as he lurks in dark shadows trying to destroy Gotham. Somehow, despite fans over the years clamoring for him to dye his hair green and pull on the tailed coat, Depp has never materialized as the Joker. Fans of the villainous clown have been calling for Depp to play the role as early as 2008, when some pitched the idea of Depp replacing Heath Ledger after the latter actor's death.
Recently, rumors have swirled that Depp could finally be playing the Joker — in director Matt Reeves' The Batman. One fan has decided he's not content to wait for Warner Bros. and Depp to get their acts together and actually sign on the dotted line to make that happen. Instagram user and digital artist BossLogic took to his account to share an image of what a Depp Joker could look like — and if that's not enough to talk Warner Bros. into pursuing the matter further, then we don't know what would be. 
Is there a place for a Johnny Depp Joker?
The image seems to be a reworking of Depp as Gellert Grindelwald from the Fantastic Beasts series of films, and it's definitely a good look on him. BossLogic has changed out his wizarding cloak for the Joker's signature green-and-purple get-up — a long purple cloak, spiky green hair, and creepily wide smile included. From the signature dark rings around his eyes to the casual swagger as he leans up against a wall, the image is just so Depp — and, even more importantly, so Joker. And just why haven't they given us this yet?
Fortunately for fans, there are still plenty of opportunities to actually make this happen in the future. The recent Joker film, directed by Todd Phillips and starring Joaquin Phoenix, was such a roaring success there's already talk of a sequel – and there's been a lot of talk about what might actually be happening in said follow-up flick. One rumor is that the "real" Joker will appear, opening the door for another actor to take on the role. 
Another rumor concerns The Batman: it's been reported that Warner Bros. will make a series of Batman films, and that there could be several Jokers throughout the movies. Bringing Joaquin Phoenix in to crossover from his lead role in Joker into the Batman films seems to already be an option that's been taken off the table, which means that the villain will need to be recast (again) for the Batman movies. Might Depp appear in one of those films if not the first Batman installment?
The Batman rumor mill is churning...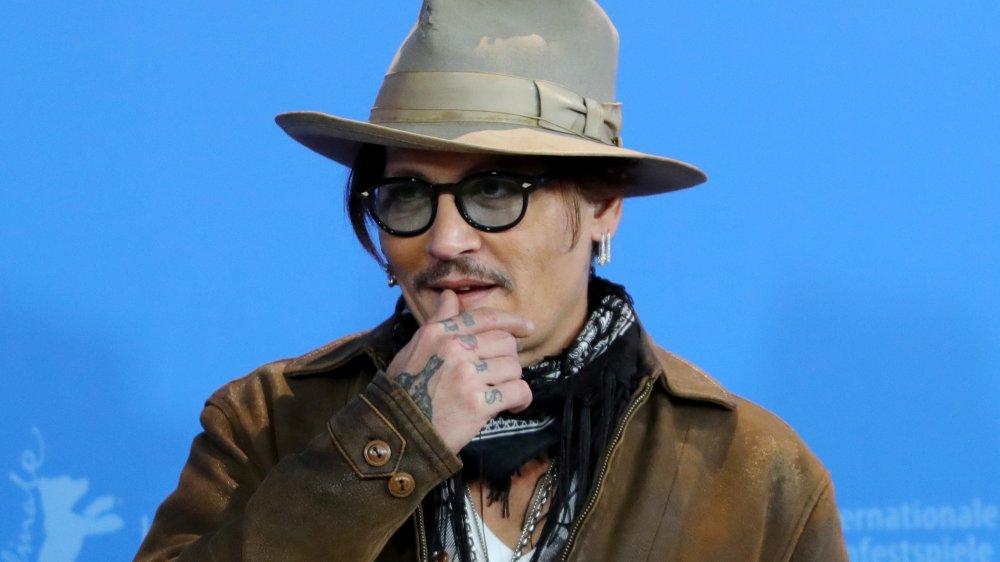 Andreas Rentz/Getty Images
Of course, there are (highly unconfirmed) rumors swirling around the DC universe that say Depp is very much in contention for the role. Sadly for fans, even if that is the case, it'll be a few years' wait before the DC fandom will actually get to see a Depp incarnation of the Joker. The Batman is still only in pre-production with a June 2021 release date.
With the character being one of the most iconic villains in the Batman universe, it would be crazy to think that the studio has ruled out the possibility of reincarnating the Joker yet again, but finding the right actor to take it on is a whole other story. But even though The Batman is only in the pre-production phase, it's perhaps plausible that Warner Bros. is already putting out feelers for future Batman films, given just how big the shoes are that need to be filled by whomever takes over the Joker's mantle. Depp just might be the right fit. We certainly can't argue that it will be a portrayal worth waiting for if it does happen to come about.