Everything You Should Know About The Pokemon Go Team Rocket Take-Over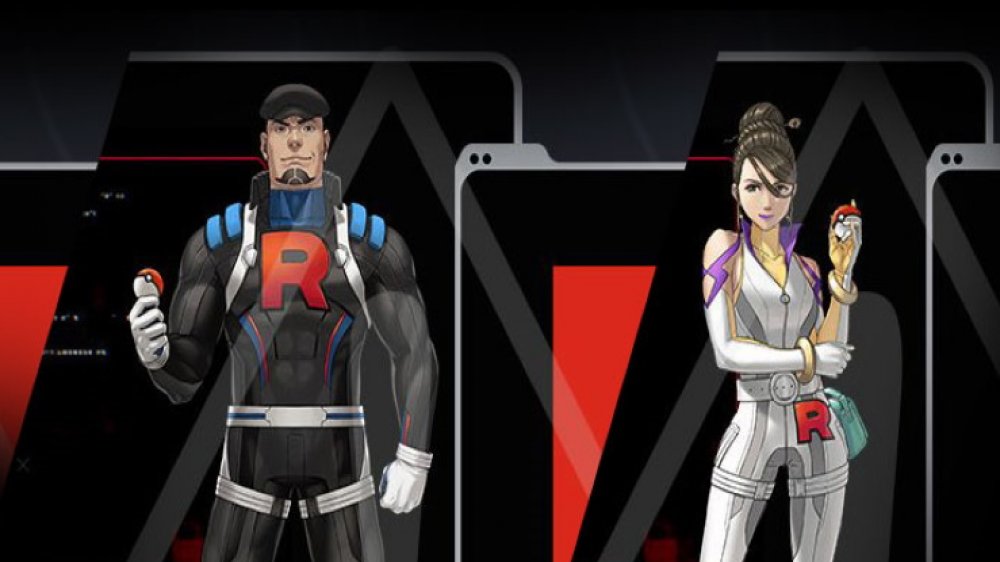 Look out! Pokemon Go has become a haven for the dastardly Team GO Rocket. In fact, they're taking over for a few days and making the virtual world a little darker during their reign. Team GO Rocket might be the bad guys, but there's going to be some huge benefits in store for players during their three-day rule. Here's how to make the most of this limited time event.
The Team Go Rocket event will take place from March 6 to March 9. During this time, shiny Skorupi will make its Pokemon Go debut. This scorpion Pokemon is red rather than purple in its shiny form, so it's easy to spot. Dark and poison-type Pokemon will also be out in force, spawning at increased rates throughout the world. They are apparently attracted to Team GO Rocket's evil aura. 
For the first time, the mysterious disaster Pokemon Absol will spawn in the wild. Before, it was only available through eggs. In Pokemon lore, Absol only appears to foretell of a coming disaster. Maybe the disaster is the Team GO Rocket Take-over? Regardless, this is a good chance to fill out your Pokedex, so stock up on those PokeBalls.
Team GO Rocket plans to invade a whole lot of PokeStops on March 7 from 2 to 5 p.m. in your local time. If you haven't already completed the Team GO Rocket Special Research missions assigned to you by Professor Willow, this is the perfect opportunity to do so. 
Team GO Rocket came onto the Pokemon Go scene last summer, bringing red-eyed Shadow Pokemon with dark auras. You can fix them by purifying the evil with Stardust and Candies. (Even though Shadow Pokemon look kind of cool as is.) The first round of missions, "A Troubling Situation," asks trainers to purify some Shadow Pokemon and spin some PokeStops. The second round, "The Take-over Continues," requires players to take on the people responsible for these contaminated Pokemon.
The three leaders of Team GO Rocket — Cliff, Sierra and Arlo — will be making the rounds, as well as Team GO Rocket's big boss, Giovanni. Remember: the Shadow Pokemon used by these foes have an increased chance of being shiny, so, again, having some PokeBalls to spare wouldn't hurt. This is a great chance to possibly catch a shiny Meowth, Sneasel, or Scyther. Sneasel is a pleasing shade of pink when shiny, while Scyther is a slightly different shade of green and Meowth is just a little more yellow than usual.
Be warned: these fights aren't going to be a walk in the park. Rather, these characters have teams of super powerful Pokemon, so bring your A-game (and a Lucario if you have one) to these encounters. Not only will you have to take on Cliff, Sierra, and Arlo to complete "The Take-over Continues," you'll need to best three Team GO Rocket Grunts, then six Team GO Rocket Grunts, win five raids, and kick Giovanni's butt. Giovanni is formidable, but upon defeat, he will drop a Shadow Moltres you can attempt to catch.
For the limited time event, these battles will also reward you with double Stardust, so consider equipping a Star Piece for an even bigger Stardust payout. You'll need a rather considerable amount of Stardust to purify all these Shadow Pokemon, after all. 
During this period, you'll also be able to use Charge TMs to change the otherwise frustrating Frustration move the Shadow Pokemon have into a better one. Charge TMs are dropped by raid bosses, and can permanently alter a Pokemon's move set. That said, purifying Shadow Pokemon will turn Frustration into Return, so be sure to do some purifying first before wasting a hard-earned Charge TM. 
Overall, taking advantage of the Team GO Rocket Take-over is a good move as long as you are well-equipped for encounters with the team of villains. This time around, they're not the bumbling fools many loved from the anime. Instead, they're practiced trainers that have raised powerful Pokemon like Tyranitar, Infernape, and Dragonite. 
Professor Willow has asked a lot of you, but that's only because he believes in your skills as Pokemon trainers. Stay safe out there, and don't let Team GO Rocket get the better of you during this limited time Take-over event!