J.J. Abrams Won't Recast Anton Yelchin's Part In Star Trek 4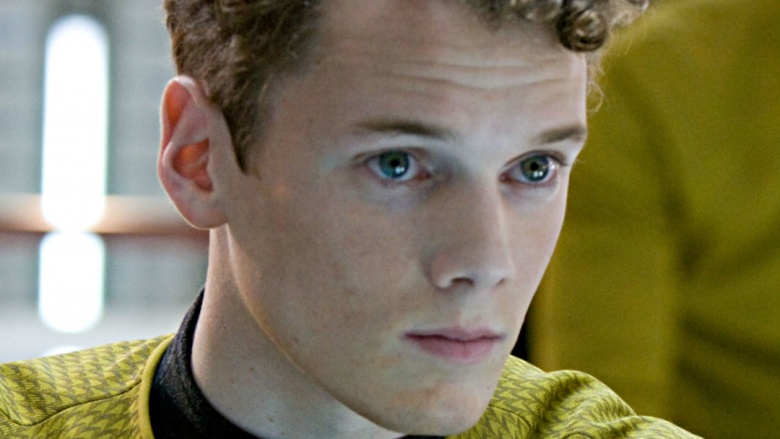 After the shocking death of Anton Yelchin last month, fans of the rebooted Star Trek were left to wonder what would become of his character in J.J. Abrams' rebooted series. But the director has confirmed that "there's no replacing" Yelchin in the iconic role of Ensign Pavel Chekov.
Yelchin died in June after being hit by his own car in the driveway of his home in California's San Fernando Valley. He was 27.
"There's no recasting," Abrams told Postmedia Network. "I can't possibly imagine that, and I think Anton deserves better." As for a potential storyline to kill Chekov, Abrams said, "I have thought about it, we're working on it, and it's too early to talk about it."
Yelchin had already filmed for Justin Lin's upcoming Star Trek Beyond, and Chekov reportedly gets his most screen time in the series to date when a malevolent alien swarm forces the crew of the Enterprise to abandon spaceship and survive on a planet in small teams. It will obviously be Yelchin's final turn in the role.
Meanwhile, Abrams says he realizes Yelchin's death along with that of the original Spock, Leonard Nimoy, will make watching Star Trek Beyond a bittersweet experience. Nimoy appeared in both Star Trek (2009) and Star Trek: Into Darkness (2013) but died during pre-production for the upcoming third chapter. "We knew going into this movie it would be a bit of a heartbreak just because of Leonard," Abrams said. "We had no idea just how devastating events would become."
Star Trek Beyond hits theaters July 22.