Why Shannon Gibbs From NCIS Looks So Familiar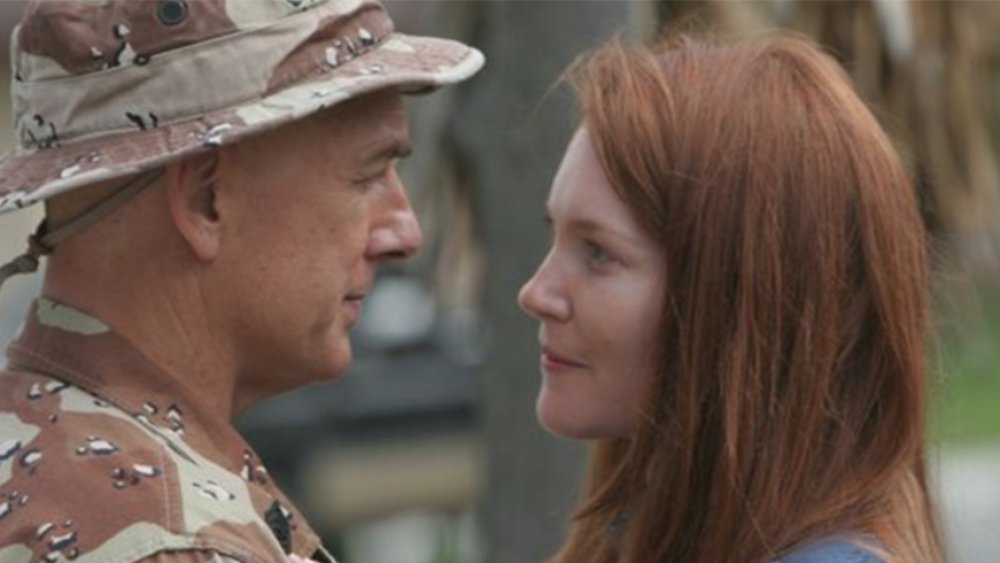 CBS
As the questionable saying goes, behind (and sometimes in front of) every great man is a great woman. In the case of NCIS's grouchy-but-good hero Special Agent Leroy Jethro Gibbs, played by Mark Harmon, that woman is his first wife, Shannon, portrayed by Darby Stanchfield.
We only see Shannon Gibbs in flashbacks on NCIS, as she and their daughter Kelly (Sam Schuder) were killed in a car accident arranged by a Mexican drug dealer that took place over a decade before the show is set. So even though NCIS seems to be playing whenever you turn on the TV, Stanchfield's Shannon isn't as familiar as some of the other characters. 
However, much like the NCIS stars that remained at the forefront of the show and were seen living in real time, there's a good chance you'll know Stanchfield from somewhere else. The actress has appeared on some of the most renowned TV shows of the last 20 years, and is now starring on a Netflix series that's hoping to continue the streaming service's run of fantasy-horror hits. Here's why Shannon Gibbs from NCIS looks so familiar.
Darby Stanchfield's resume is a rundown of must-see TV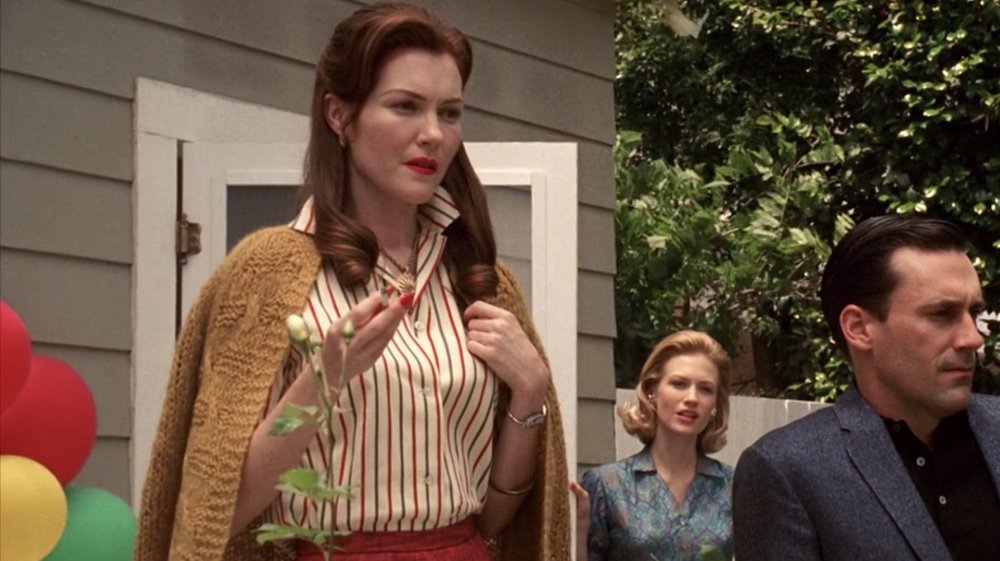 AMC
NCIS has consistently ranked as the most watched drama in the U.S. — but it's far from the only hit show Stanchfield has been involved with. One of her very first TV jobs was on an episode of Angel, the spin-off of Joss Whedon's beloved supernatural drama series Buffy the Vampire Slayer. Stanchfield also had a small role on everyone's favorite boxset of the '00s, 24, playing Mandy's (Mia Kirshner) ill-fated neighbor Shari. Elsewhere in the early-to-mid-2000s era of her career, Stanchfield popped up on That '80s Show, Monk, It's All Relative, Strong Medicine, Without a Trace, and Nip/Tuck. 
Just before landing her NCIS gig, the actress secured a job on Jericho, CBS' post-apocalyptic action-drama that ran for just two seasons (from 2007 to 2008) before it was cancelled. Stanchfield portrayed April Green, a doctor at a medical center in the fictional town of Jericho, Kansas. Her stint lasted 15 episodes, with her character's arc ending in death. 
From there, Stanchfield took over the character of Amelia Joffe on General Hospital for 10 episodes in 2007, and then booked a recurring role on the iconic drama series Mad Men. She played Helen Bishop, the divorcee who scandalized '60s suburbia, for five episodes on the first two seasons of the series.
It took a while for Stanchfield to land another character who came back for more than one episode, but she worked consistently on many well-known shows. She has had one-off appearances on Bones, Private Practice, The Mentalist, Ghost Whisperer, and even How I Met Your Mother, on which she played the snobby former tenant of Marshall (Jason Segel) and Ted's (Josh Radnor) apartment. 
After booking NCIS, Stanchfield doubled down on the crime angle with two separate roles on CSI: NY and CSI: Miami. You may also know her as Richard Castle's (Nathan Fillion) first ex-wife from crime-meets-comedy series Castle.
Darby Stanchfield held major roles on two big series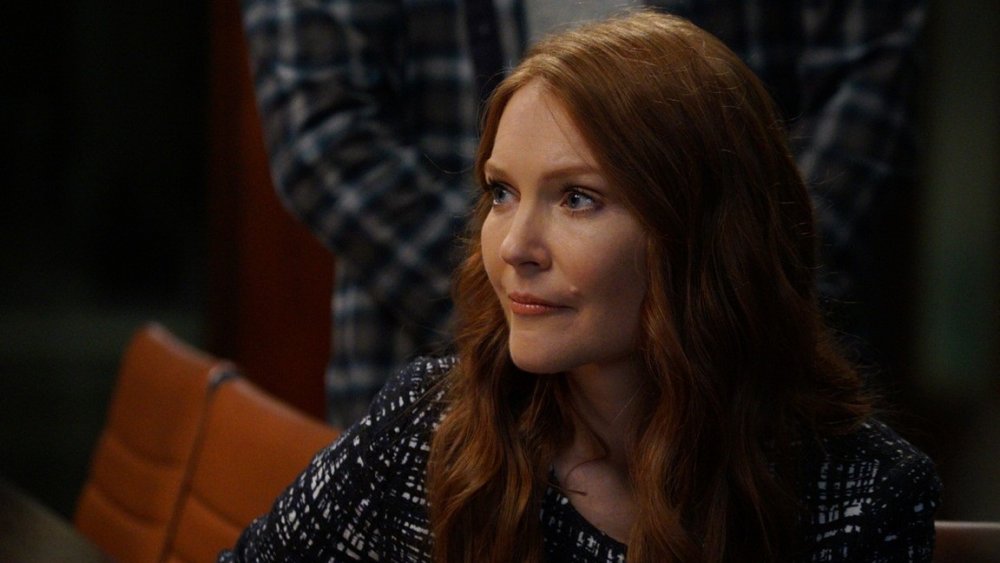 Having popped up for one or two episodes of numerous hit shows, Stanchfield landed her first major recurring role in 2012. On the Shonda Rhimes-created political thriller series Scandal, the actress played Abby Whelan, the outspoken former Press Secretary and Chief of Staff at the White House and the (mostly) loyal best friend and colleague to Kerry Washington's Olivia Pope.
Stanchfield also got the chance to influence Olivia Pope's world off screen. She created and directed a promotional web series called Scandal: Gladiator Wanted, which was released a week before the show's season 6 premiere. She must have impressed the showrunners because she later got the chance to direct an episode of the final season — the 15th episode, entitled "The Noise."
If you're more into supernatural demons than lawyers, you may know Stanchfield from her most recent role. She plays Nina Locke on Netflix's adaptation of the graphic novel series Locke & Key, which hit the streaming platform on February 7, 2020. Stanchfield plays the mother of three children who return to their father's childhood home after he's murdered. The fun-slash-horror starts when they find mysterious keys that unlock supernatural portals and attract a demonic force. Nina is also an alcoholic, which gave Stanchfield an emotional new challenge to tackle. Although Netflix hasn't confirmed anything yet, the ending of Locke & Key hinted that there could be a second season, meaning Stanchfield could be back for more spooks and scares.
 Either way, it looks like Stanchfield's long-running career isn't slowing down any time soon.