What The Rotten Tomatoes Reviews Are Saying About The Invisible Man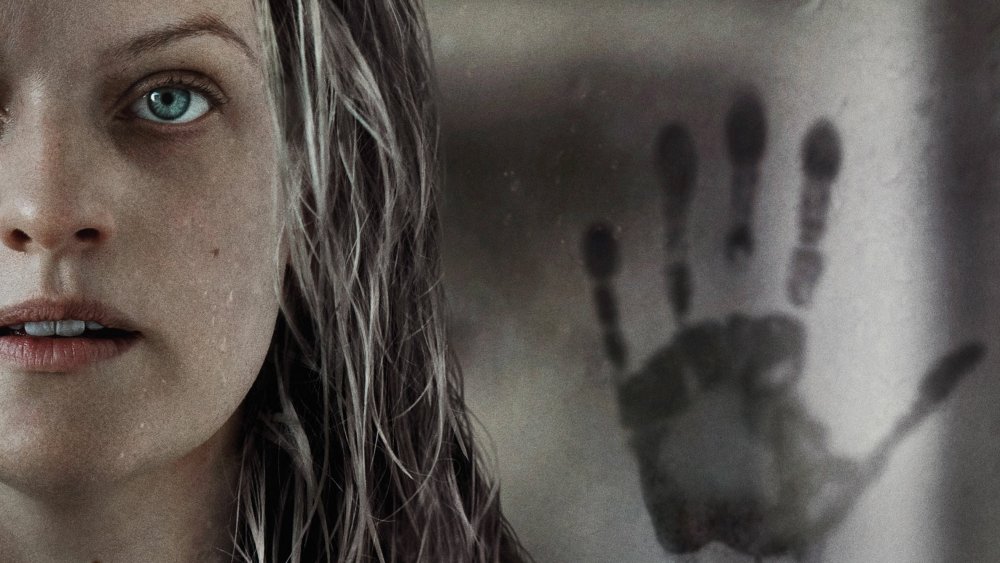 Blumhouse/Universal
The Invisible Man can officially come out of hiding.
Critics are finally sounding off on the Elisabeth Moss-fronted horror reboot, and so far, it seems like they like what they see. Directed and written by Leigh Whannell and adapted from both the original H.G. Wells story and the Invisible Man film series (which kicked off in 1933 with the first film adaptation), this horror movie is already earning raves, getting 2020 off to a scarily successful start for the genre.
The film tells the story of Cecilia Kass (Moss), a woman trapped in a controlling and abusive marriage with a rich and frighteningly intelligent scientist (Oliver Jackson-Cohen). She realizes she must escape to save her own life, and with the help of her sister (Harriet Dyer), their close friend (Aldis Hodge), and his young daughter (Storm Reid), Cecilia thinks she's finally free of the toxic relationship. But when her ex-husband apparently kills himself, and she ends up haunted by weird and often dangerous supernatural "coincidences," Cecilia starts to wonder if she'll ever truly be free.
Moss, known for her acclaimed and award-winning work on shows like Mad Men and The Handmaid's Tale, is the perfect choice to lead this intense and gripping reboot, which is making waves already. Ahead of its release, the film is sitting pretty with a 90% Fresh rating on Rotten Tomatoes as of this writing, with a Critics Consensus that reads, "Smart, well-acted, and above all scary, The Invisible Man proves that sometimes, the classic source material for a fresh reboot can be hiding in plain sight." Here's how critics feel about this generation's version of The Invisible Man.
Most critics are liking what they're seeing from The Invisible Man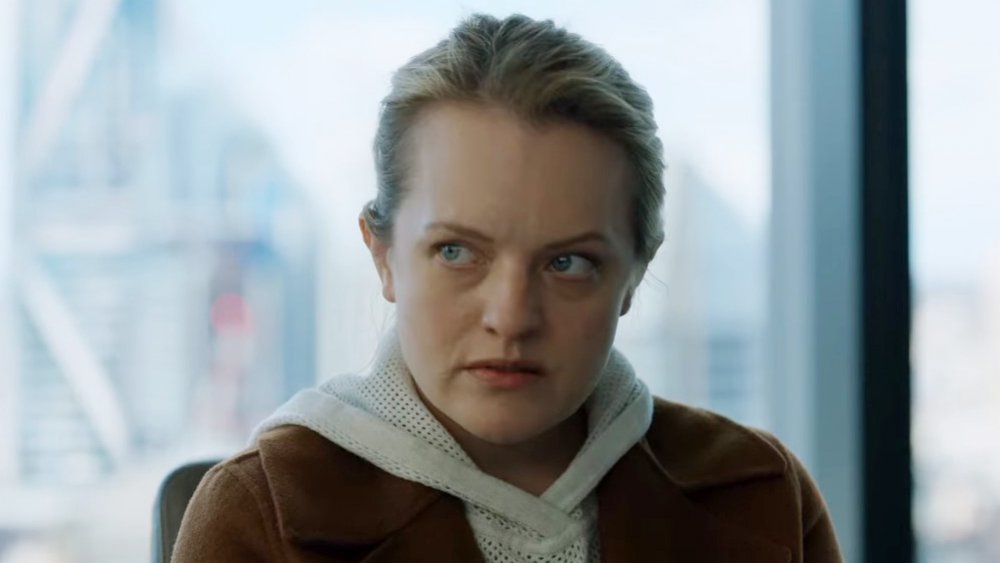 Blumhouse/Universal
Philip De Semlyen of Time Out praised the film's timeliness, writing, "A #MeToo horror film that couldn't be any more timely if it shuffled into a courtroom with a Zimmer frame, The Invisible Man retools HG Wells's seminal sci-fi novel into a tart statement on toxic men and their gaslighting ways." Though De Semlyen admits the film isn't perfect, he still vouches for it overall, continuing, "It's surprisingly smart and, crucially, it has Elisabeth Moss to cover the bits that aren't."
Moss earned plenty of praise in particular, especially at The Hollywood Reporter, where Todd McCarthy says that "placing a performer as adept and resourceful as Moss at the center of things gives a piece like this a good running start; as stressed, and distressed, as Cecilia is most of the time, Moss provides a core of inner strength that invites investment in her abilities and, ultimately, belief in her survival." McCarthy also praises the supporting actors, writing, "Hodge endows his single father/cop character with an easygoing confidence, Reid is a lively teen presence and Dyer conveys some welcome rough edges as the observant sister."
Meanwhile, John Nugent at Empire Magazine slathered praise upon the film as a whole: "Whannell's bold approach never feels like bandwagon-hopping," he wrote. "Here, the invisibility concept is a compellingly appropriate means to explore abusive relationships, agoraphobia, gaslighting, and toxic masculinity. There is a universal and uncomfortably real impact to the horrors on [display] here. Which, inevitably, will make it a tough watch for some." He then concludes that the movie is "unbearably tense and thematically rich," and "feels like an entirely fresh take on a 123-year-old story. Which is not something we saw coming."
Some critics couldn't stand the sight of The Invisible Man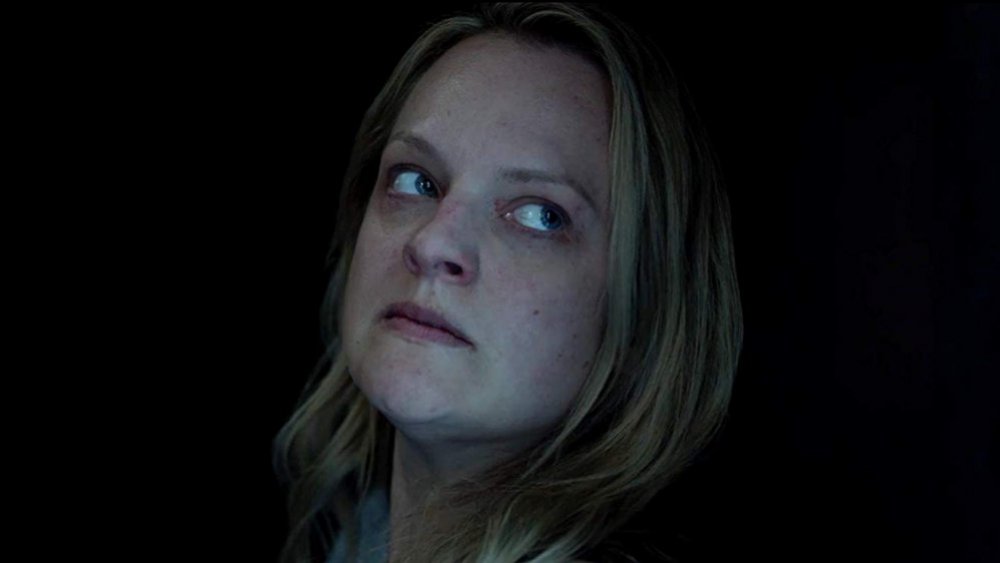 Blumhouse/Universal
Some of the film's positive notices did point out a few of the flick's plot holes and called it out for a thinly sketched narrative, but ended up concluding that Elisabeth Moss' performance kept them distracted from any of the film's weaker qualities. However, some critics voiced their dissent regarding The Invisible Man — and none so harshly as Ed Gonzales of Slant Magazine.
Gonzales took serious issue with the film, giving it a paltry one and a half stars. Though he couldn't overlook Moss' gripping central performance, he didn't think it made the film worth it, writing, "That kind of talent only helps a film like The Invisible Man that doesn't really care about abuse beyond its function as a plot device."
Gonzales opined that he found the film's approach to abusive relationships to be exploitative: "Cecilia never really stops talking about the control that Adrian exercised over her, even after she learns that he committed suicide, thus freeing her to finally put her life back together," he wrote. "But there's a frustrating friction to such scenes, between an actress sincerely committed to expressing her character's pain and a filmmaker interested in trauma only as far as it whets our appetite for how a psychopathic tech magnate who specialized in optics could possibly torment his wife from beyond the grave." In the end, Gonzales concluded that, "like its style, The Invisible Man's cruelty is the point," making it clear that he's one critic who doesn't want to see any more of this movie.
He was, however, in the distinct minority. If you're brave enough, you can decide for yourself soon; The Invisible Man creeps into theaters on February 28, 2020.