Will Animal Crossing: New Horizons Have Microtransactions?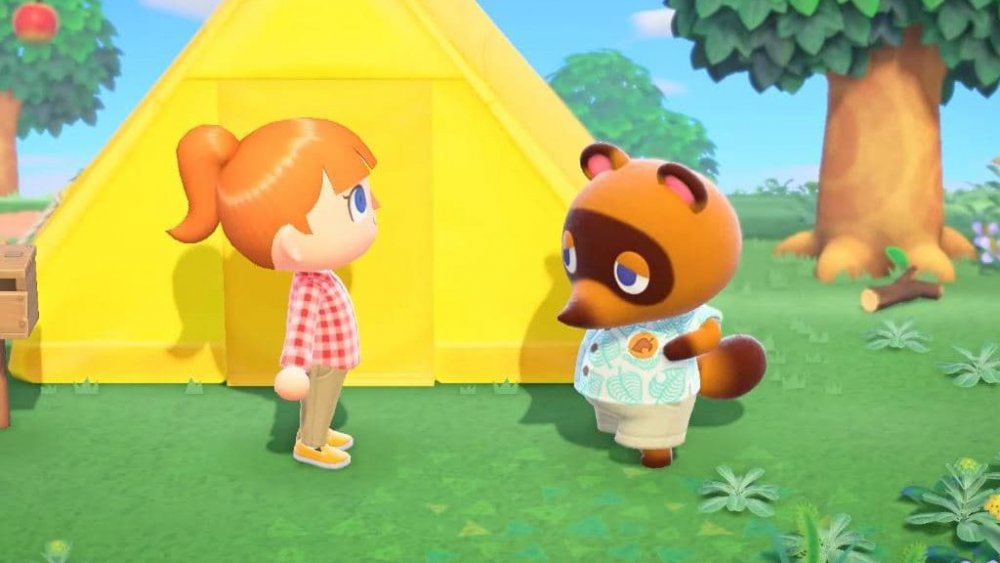 Microtransactions have become the bane of many gamers. It has progressed to the point that certain countries have moved to outright ban microtransactions due to their exploitative and predatory nature. 
Despite the public outcry, microtransactions have spread to franchises that did not previously support them, including multiple Nintendo games. Does this mean Animal Crossing: New Horizons will follow suit in attempt to cash in on the highly profitable if questionable trend?
That question will be difficult to answer until the game releases, and even then it could be a while before an update sneaks in extra, paid content. That's what happened with some of Nintendo's most lucrative mobile games. Fire Emblem Heroes recently added a $10 monthly pass, following in the footsteps of Animal Crossing: Pocket Camp's own $8 premium subscription service. Fans have long complained about how Pocket Camp has steadily become rife with microtransactions. Tom Nook just won't stop trying to get into your pocket.
If the mobile game has microtransactions, should you expect the fully-fledged Animal Crossing: New Horizons to use the same money-grubbing methods? Some fans view the game's ESRB rating on the Nintendo eShop as evidence that it will. Recently, the Entertainment Software Rating Board started to label games that have in-game purchases to alert players (and presumably parents) that they might have to spend more money on this game than just the sticker price. 
Yes, Animal Crossing: New Horizons carries the warning of in-game purchases; however, this is not definitive proof that the title will contain loot boxes or other types of microtransactions. The truth will come out when Animal Crossing: New Horizons releases on March 20, 2020.