Resident Evil Netflix Series - What We Know So Far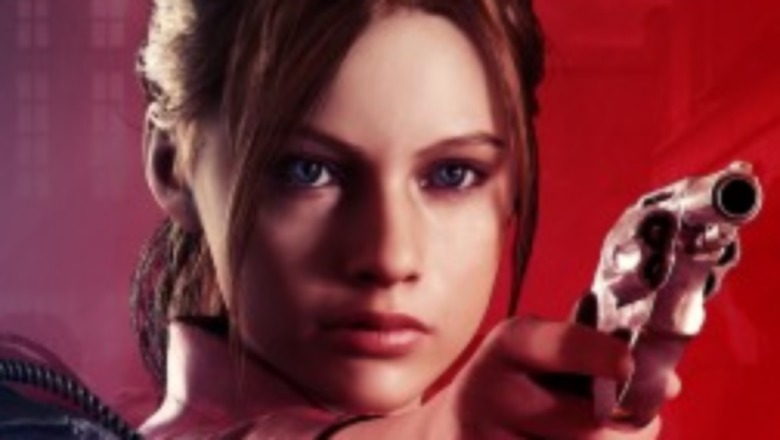 Capcom
The franchise that can't die is getting ready to once again live more completely. 
Not only is Resident Evil getting a live-action reboot and a new video game, a new CGI anime is hitting Netflix. As reported by Forbes in early February 2020, an accidental posting on a press-only Netflix page has confirmed past whispers suggesting the streamer was developing a series based on the iconic zombie-survival video game series Resident Evil. The suspicion had been floating around for about a year prior to the leak. Well, the zombiefied cat is out of the bag now. Netflix has dropped a character trailer and revealed the release month for the series now named Resident Evil: Infinite Darkness.
Resident Evil the franchise boasts a number of popular characters, storylines, and locations that the movies never quite embraced, so a new media format like a Netflix TV series suggests that fans might get to see their favorite personalities appear in something other than a direct-to-video standalone CGI movie — or yet another video game. 
Here's everything we know so far about Netflix's Resident Evil: Infinite Darkness.
What's the release date for Resident Evil: Infinite Darkness on Netflix?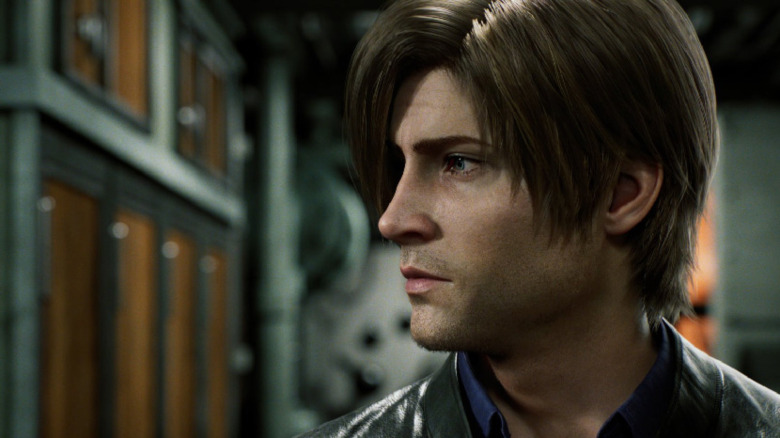 Netflix
According to the character trailer, Resident Evil: Infinite Darkness is hitting the streamer in July 2021. With Resident Evil: Village dropping on May 7, we are in for a Zombie Girl Summer. When news of the anime initially leaked, a release date was not one of the details that got out. A teaser trailer for the project was released in 2020, which only confirmed that the show was coming to Netflix in 2021. Given how slow the drip of information on Resident Evil: Infinite Darkness has been, it's not out of the question to assume Netflix was planning to give us an official release date 11 minutes into the first episode. 
Thankfully, the 2021 CG animated entries in the Resident Evil franchise are progressing nicely, in contrast to the live-action reboot, which has been delayed with no firm release date on the horizon. Resident Evil: Welcome to Raccoon City was originally slated to premiere September 9, 2021, but was moved up a week to September 3 (via Deadline). It has now been delayed a further month to November 24, which is Thanksgiving weekend.
Who's in the cast of Resident Evil: Infinite Darkness on Netflix?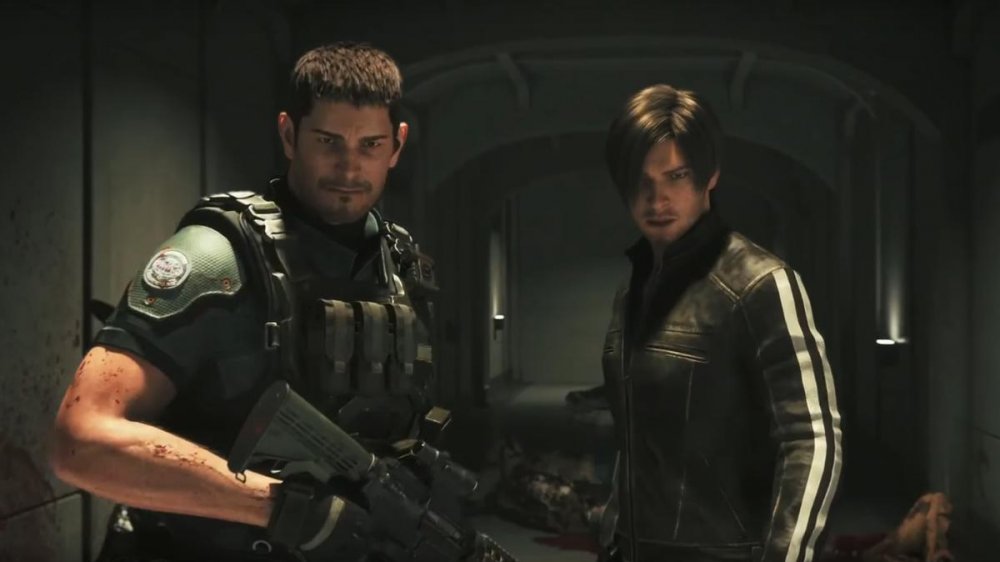 Capcom
The trailers released by Netflix for Resident Evil: Infinite Darkness have prominently featured Leon Scott Kennedy and Claire Redfield, two of the video games' most iconic characters. Leon is a floppy-haired counterterrorism op who worked in the Raccoon City Police Department. In the Netflix series, he is voiced by Nick Apostolides, who also voiced Leon in 2019's RE2 remake. Leon survived the Raccoon City outbreak and went on to work high up in the federal government. In the character trailer, we see Leon working in the White House, where he happens to run into Claire.
Claire Redfield is another survivor of Raccoon City, whose brother Chris was in S.T.A.R.S., the Raccoon City SWAT analog that fought the outbreak. Claire is a member of TerraSave, a human rights organization that fights against Big Pharma types like the Umbrella Corporation. Claire is voiced by Stephanie Panisello, who also voiced Claire in the 2019 version of RE2.
As to who else might appear in the Netflix series, there's a pretty long list of potential candidates due to the intersecting timelines of many Resident Evil games, particularly during the timeframe of the initial outbreak incidents at Arklay Mansion and Raccoon City. The most likely additions would be Chris Redfield, Ada Wong, Jill Valentine, and Albert Wesker. Even Rebecca Chambers and Billy Coen could make cameo appearances, which would certainly please long-time fans.
What's the plot of Netflix's Resident Evil: Infinite Darkness?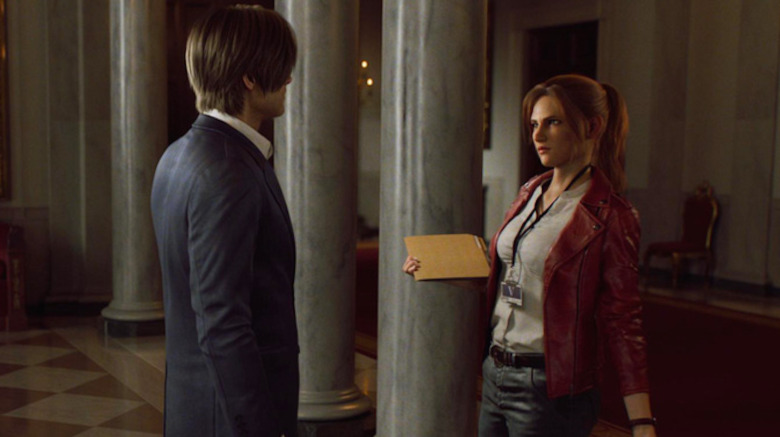 Capcom
Netflix has released a plot synopsis for Resident Evil: Infinite Darkness, as reported by SlashFilm: "In 2006, there were traces of improper access to secret Presidential files found in the White House's computer network," the presser reads. "American federal agent Leon S. Kennedy is among the group invited to the White House to investigate this incident, but when the lights suddenly go out, Leon and the SWAT team are forced to take down a horde of mysterious zombies." 
At the same time, Claire is at the White House to investigate a drawing of an outbreak that a child gave her during her TerraSave field work. Nobody is willing to speak on the record about this outbreak that never was, so Claire has taken her investigation all the way to the highest echelons of the federal government. As Claire and Leon shoot their way out of an "Olympus Has Fallen, but with zombies" situation, the two may discover that their investigations are linked.
What is most striking about this plot summary is how little it has in common with what was leaked in 2019. The little posting snafu revealed a very different premise for Netflix's Resident Evil series: "The town of Clearfield, MD has long stood in the shadow of three seemingly unrelated behemoths — the Umbrella Corporation, the decommissioned Greenwood Asylum, and Washington, D.C. Today, twenty-sex years after the discovery of the T-Virus, secrets held by the three will start to be revealed at the first signs of outbreak."
First of all, Clearfield is a fictional city and isn't a canonical location in Resident Evil lore as it stands today. Claire mentioned Raccoon City in the character trailer, so we know the initial outbreak still takes place there. But Clearfield's proximity to Washington D.C. does fit with the White House setting of the trailer. Netflix could still be using Clearfield to meld preexisting canon together by making it all geographically centralized.
Be sure to check back with Looper for future updates on the Resident Evil Netflix series as more information becomes available.