Sex Education Season 3 - What We Know So Far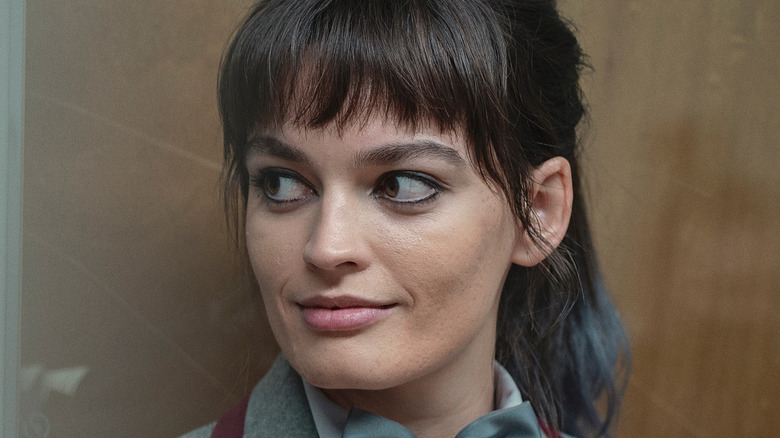 Sam Taylor/Netflix
Just a month after Netflix released the second season of its hit coming-of-age comedy-drama series "Sex Education" in January 2020, the streaming giant announced that Season 3 was coming down the pipeline. The news-drop was bundled in a charming YouTube video featuring Alistair Petrie, who plays Principal Groff in the series, as he walks through a makeshift "museum" in the halls of Moordale Secondary School and comments on portraits of the "Sex Education" cast. 
The extraordinarily well-reviewed series, created by Laurie Nunn, has every reason to keep on trucking. (Netflix knew exactly what it was doing when it made that promo video of Gillian Anderson performing ASMR as her character Dr. Milburn. Laser-targeted content, that one.) The second season of "Sex Education" has outperformed even the fantastic reception of the first one (it's regarded as among the best TV shows of 2019), so there's no lack of anticipation to see what will happen after Issac (George Robinson) deletes from Maeve's (Emma Mackey) voicemail Otis' (Asa Butterfield) heart-stirring confession of love at the end of Season 2. Plus, there should be plenty in store for the new couples and could-be-somethings formed in Season 2, as well as for the future of Otis' nearly-defunct sex clinic.
We've got all the news fit to scroll for Season 3, so let's take a look at what we can expect when "Sex Education" returns to Netflix.
What's the release date for Sex Education Season 3?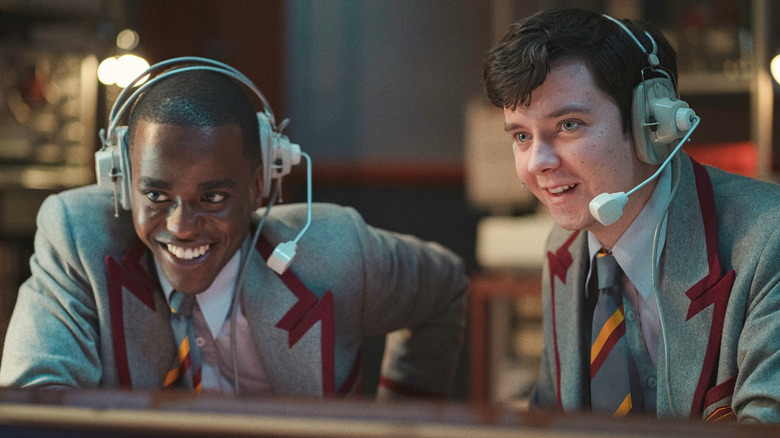 Sam Taylor/Netflix
Since the second season of "Sex Education" was released only a month before the third season announcement, the video ends simply with "Season 3 is coming." Not including even a target date, such as "spring 2021," may be explained in part by the fact that all Netflix series fans live in perpetual anxiety of premature cancellation. And unfortunately for said fans, they also had to wait in prolonged limbo until Netflix announced the release date for "Sex Education" Season 3. 
On June 24, 2021, the streamer's official Twitter account declared, "The wait is almost over! Sex Education Season 3 premieres September 17." (This debut date breaks tradition, as Season 1 rolled out on January 11, 2019 and Season 2 dropped on January 17, 2020.) The tweet also included four brand-new images from the upcoming third season of the series, featuring both familiar and fresh faces.
Who's in the cast of Sex Education Season 3?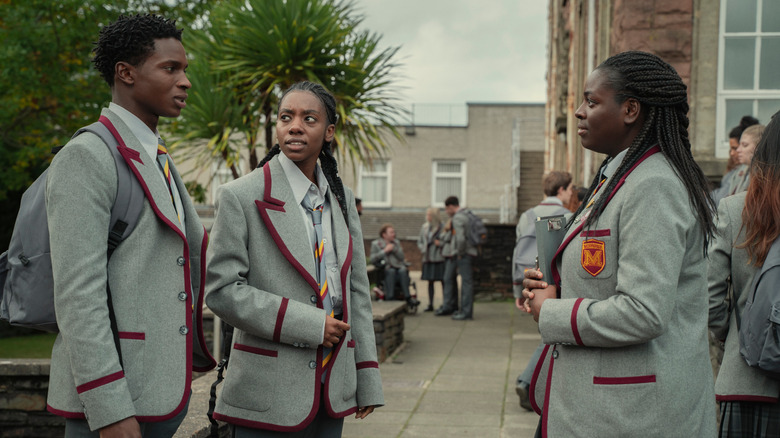 Sam Taylor/Netflix
Luckily, the "Sex Education" Season 3 announcement video took some of the guesswork out of our prognosticating the next batch of episodes with regard to returning players. In it, Petrie is shown walking down a hallway at Moordale, which is festooned in fake paintings of most of the series' main cast. He summarizes some of the characters' struggles that culminated during the second season's finale — and he does it in a curious order, too: Maeve, Otis (holding an incredible quantity of aubergines like that one Limes Guy meme), Adam (Connor Swindells), Eric (Ncuti Gatwa), Ola (Patricia Allison), Lily (Tanya Reynolds), Aimee (Aimee Lou Wood), Jackson (Kedar Williams-Stirling), Dr. Jean Milburn (Gillian Anderson), and then back to Adam and Eric.
That's not quite everybody in the "Sex Education" cast, but it's all the most important people you'd expect to come back for Season 3. And with Petrie in the video, we can anticipate him to reprise his role as Principal Groff as well.
What's interesting about the video is that Petrie makes an oblique reference to Rahim (Sami Outalbali) when talking about Eric: "Eric, asking the old question — 'he loves me, he loves me not?' — based on a French game," Petrie says, while deliberately pointing at the camera. Sounds like we can perhaps expect that particular love triangle between Eric, Adam, and Rahim to continue? Maybe we're getting a bit ahead of ourselves.
As "Sex Education" Season 2 did, Season 3 will introduce a few new characters and actors to play them. Per Deadline, "Girls" actress Jemima Kirke, Jason Isaacs (best known for playing Lucius Malfoy in the "Harry Potter" movies), and singer-songwriter and poet Dua Saleh are the newbies on the Season 3 roster. Kirke plays Hope, a Moordale alum who returns as its new headmistress, while Isaacs portrays Adam's uncle (Mr. Groff's brother) Peter. Saleh will make their acting debut in "Sex Education" Season 3, playing a nonbinary student named Cal, who will butt heads with Hope over the future of Moordale.
What's the plot of Sex Education Season 3?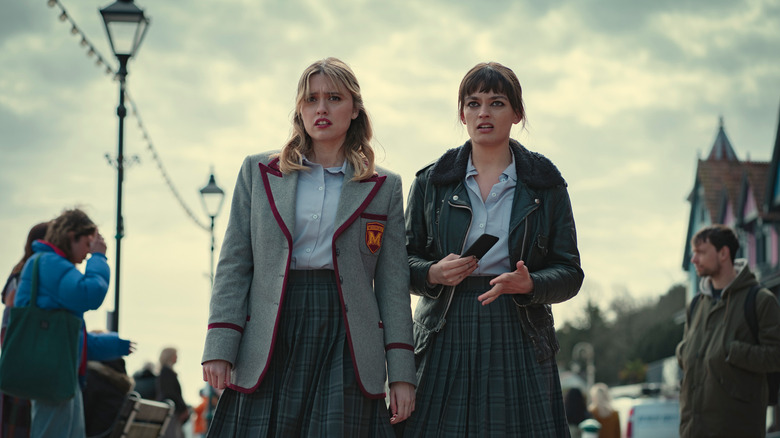 Sam Taylor/Netflix
Where did we leave off with "Sex Education" Season 2? Well, Jean and Otis are on the rocks over Otis' sex clinic, Maeve and Otis are on the rocks about Otis' behavior towards Maeve after she confessed her love for him, Maeve and her mother are on the rocks after Maeve calls social services to report her for drug use — it's a bit of a mess, really.
It's not all terrible, though. Eric and Adam appear to have finally met each other at the right time — even if it meant sort of sabotaging an oddly sexual school musical and hurting Eric's now-ex-boyfriend Rahim in the process — and the Season 3 announcement video highlights their relationship. The final painting in the clip is of both boys together, and while looking upon it, Petrie waxes poetic and wonders where the future will lead Eric and Adam on their rocky journey, which began on season 1 when Adam initiated a steamy encounter with Eric during the season finale. In a show of true still-life symbolism, there's a broken vase in the background of the painting, and Eric has one piece on the table before him. Is it meant to symbolize Rahim's potentially broken heart, or the damage between Eric and Adam that they have wrought themselves?
The juiciest nugget presented by the "Sex Education" Season 3 announcement video comes from the good doctor herself. Petrie pauses before Jean's portrait, appearing thoughtful, then looks to the camera and declares that the pomegranate featured in the background of the painting is an age-old symbol of fertility. Season 2 of the series revealed that Jean is pregnant — and after a stormy bit of indecision on her part between her ex-husband Remi (James Purefoy) and her nouveau beau Jakob (Mikael Persbrandt), is there some baby-daddy drama on the horizon?