Alden Ehrenreich Revealed As Young Han Solo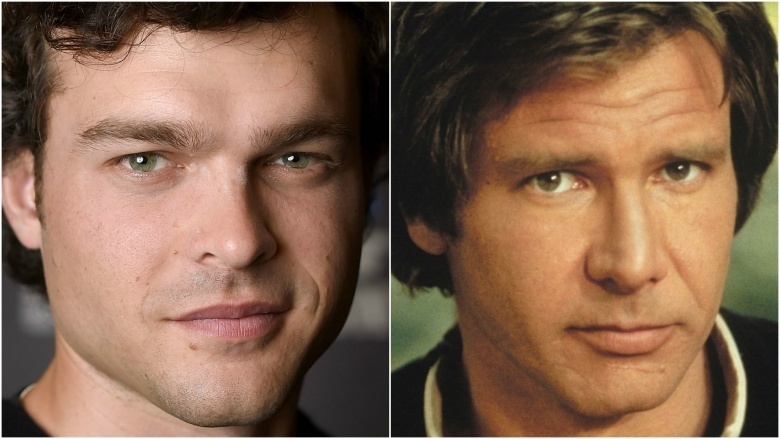 Getty Images/20th Century Fox
Han Solo only takes orders from Han Solo, but that could get tricky now that there are two in the world. Lucasfilms officially introduced 26-year-old actor Alden Ehrenreich as the younger version of everyone's favorite scruffy nerf herder in the upcoming standalone Solo prequel.
Directors Phil Lord and Christopher Miller introduced the actor best known for Hail, Caesar! (2016) during the Star Wars Celebration "Future Filmmakers" panel in London and said Ehrenreich was chosen after 3,000 auditions "from all across the world." And never tell Ehrenreich the odds: he was the very first person to audition.
Although it was previously announced that Ehrenreich would play Solo in the currently untitled 2018 anthology film, the Star Wars event marked his formal debut. During the presentation, he revealed what it was like to walk on board the Milennium Falcon – Solo's iconic spaceship. "There's something about it that just felt so exciting... that was more exciting than it was nerve-wracking," he said. "Actually being on the Falcon after having seen it for so long was just, yeah. You just kind of immediately go, 'Alright, Okay. Cool.'"
During the panel, he even received some advice from Force Awakens co-star John Boyega, who plays Finn. "You're going to be fine," Boyega said, according to Entertainment Weekly. "You've got that charm stuff down."