The Truth About Joker's Most Iconic Scene - Exclusive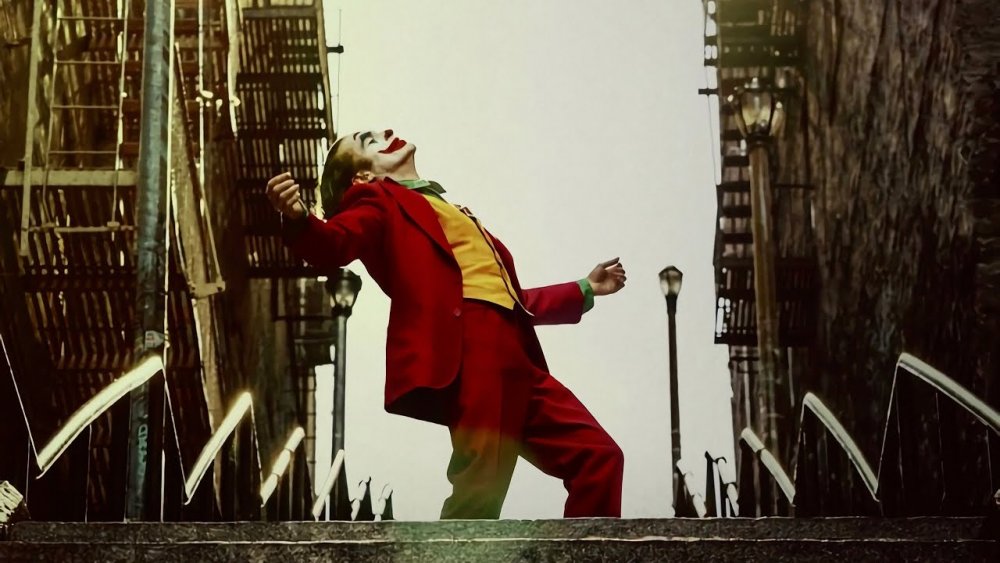 Even if you haven't watched Joker, you probably know its standout scene. Joaquin Phoenix's gleeful dance down a set of Gotham City steps transformed into a meme months before Joker hit theaters in October 2019, and has sent hordes of tourists flocking to the Bronx shooting location.
While Arthur Fleck's shimmy down the stairs was a minor moment in the film's original script, it became, arguably, the most iconic movie moment of 2019. That doesn't mean it was easy. Not only did Phoenix, director Todd Phillips, and the rest of the crew have to make sure the scene captured all of the Joker's madcap energy, but editor Jeff Groth had to ensure that it all came together perfectly in post-production. 
Looper recently spoke with Groth, who opened up about Joker's most iconic scene.
When it became clear that dancing was going to be one of Arthur's main ways of expressing himself, Phillips brought in choreographer Michael Arnold, who also worked on The Wolf of Wall Street, The Post, and Joker's awards-season rival The Irishman. Arnold introduced Phoenix to videos of old vaudeville performer Ray Bolger, whose dance moves helped the actor give Joker his own unique flair.
Phillips also knew exactly which song he wanted to use during the scene: Gary Glitter's "Rock and Roll Part 2." It's named in the script, and it was played on set, too. "Joaquin was actually dancing to that song," Groth said.
But getting Phoenix's moves on film was only half the battle. Groth also had to cut the sequence in a way that honored the actor's performance, and there were a few obstacles that cropped up. For one, the full dance sequence was too long to fit into the movie. For another, parts of it were filmed in slow motion. As Groth noted, "You can't time something that's running at half speed to the music."
Thus, Groth came up with a plan: "I kept the slow-motion pieces and had them sped up so that I could cut them in real time, and keep multiple takes in sync with the choreography." Once the whole dance was assembled, Groth said he "went back and looked at the slow-motion pieces and took what [he] thought was the most essential action amongst that piece."
Ultimately, the action isn't continuous — you don't necessarily see the transitions between every different step — but you do get the major beats of every move. That was clearly the right call, and the results speak for themselves.
Getting into the Joker's head — and bringing you along for the ride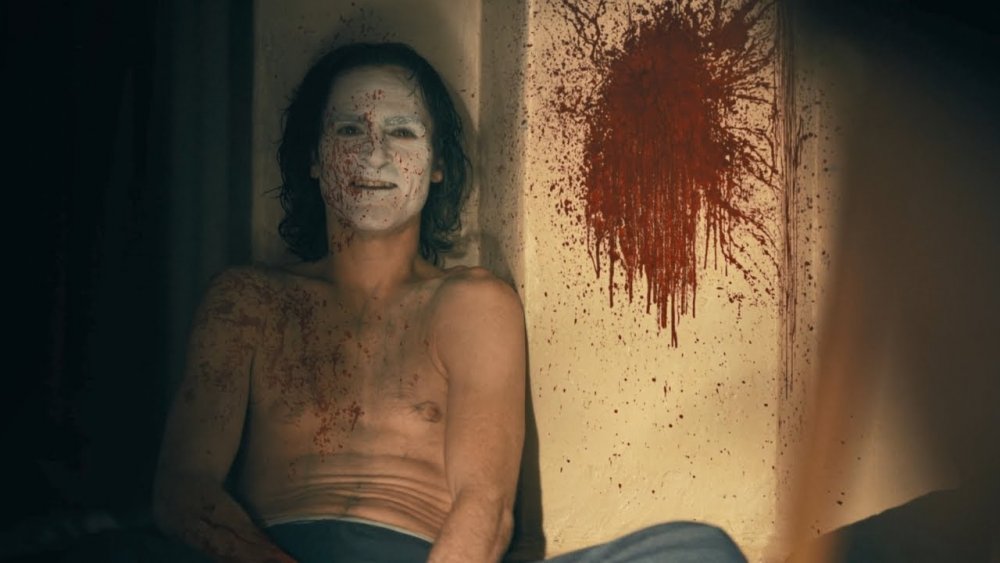 Joker's big dance scene is a great example of what Groth, who was nominated for an Academy Award for the film, brought to the project. Through its editing, Joker puts you right in the lead character's head. As Joker cavorts down those steps, letting the world see his true face for the first time, his joy is palpable.
When you're dealing with a character like the Joker, however, that can be tricky to pull off. One thing that helped, Groth said, is that he tried to edit the movie in chronological order whenever he could. "If I had a surplus of scenes [to edit], I would always go to the earliest ones," he shared. "Because it's such a character study, [we wanted to] make it feel like we were shooting sequentially as much as possible."
As a result, Phillips and Phoenix could track the Joker's psychological journey over the course of the film. As Groth noted, "you always kind of knew where you were" in terms of the lead character's arc. "It's like, 'Okay, we're shooting something in the middle. Do we need to go back and look at this?' If we did, then we had something that was kind of linear to that point," he added. When following a character as complex as Arthur Fleck through such a big transformation, having that resource can be invaluable.
Groth also had to convey the character's macabre sense of humor without losing the audience completely — something easier said than done when your hero treats murder like a punchline. He pointed to a later moment in the movie as an example. At this point in the film, Arthur has just killed his co-worker, Randall (played by Glenn Fleshler). Another of Arthur's co-workers, Gary (Leigh Gill), is trying to escape the murder scene — but Arthur, who's excited about his upcoming appearance on The Murray Franklin Show, won't let him leave.
"It's crazy to call that a comedic moment, but it really is," Groth said. "I mean, that is an overall amazing scene because it starts with this tension and then it explodes into violence and then it becomes comedic [...] Audiences have always laughed at that moment."
Overall, editing Joker was an intense experience — Groth said that he spent a full year focused almost entirely on the film — but was worth it in the end. "I really can't imagine a better project," he concluded. "Everybody should be jealous."
Joker is available on digital, DVD, and Blu-ray now.