The Dark Tower Will Be A Sequel To Stephen King's Books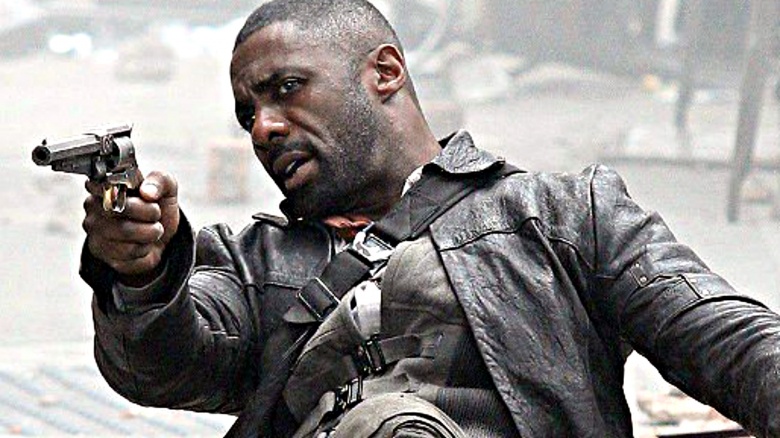 Nikolaj Arcel, the Danish filmmaker adapting Stephen King's sprawling The Dark Tower into a movie, says the theme of the book series is "about how we carry around our past" and eventually repeat it. Filmmakers apparently took that message literally: Arcel told Entertainment Weekly the movie "is not so much an adaptation as a continuation" of King's magnum opus.
In fact, die-hard Stephen King fans will probably pick up on something else: "The hardcore fans of The Dark Tower series will know that this is actually a sequel to the books in a way," Arcel said. "It has a lot of the same elements, a lot of the same characters, but it is a different journey."
Spoilers for the books ahead
By the end of the book series, gunslinger Roland Deschain (played by Idris Elba in the movie) comes into possession of the Horn of Eld, which is literally a horn that resets time to a predetermined starting point. But Arcel said Roland already has the horn at the beginning of the movie.
Oscar-winning screenwriter Akiva Goldsman (A Beautiful Mind) co-wrote the script and said King fans shouldn't worry that The Dark Tower will be similar to Stanley Kubrick's complete overhaul of The Shining (1980). "[King] is our partner all the way through, so we don't make a move without Stephen telling us, 'That is The Dark Tower.' And when Stephen says, 'It isn't,' which he has at times, we go, 'Okay, let's try something else," says Akiva Goldsman, an Oscar-winner for A Beautiful Mind, who co-wrote the script.
"All I said was, 'Yeah, go ahead and go with it," King said. "This is an interesting way to attack the material.'"
And he didn't just offer his blessing; the author said he actually worked on the screenplay to make Elba's character more like a classic, mostly quiet cowboy hero.
"I took a pen and cut Roland's dialogue to the bone," King said. "The less he says the better off. And why not? Idris Elba can act with his face. He's terrific at it. He projects that sense of combined menace and security. [Roland] is the Western hero, the strong, silent type: [he says] 'yep,' 'nope,' and 'draw.'"