The Real Reason The Umbrella Academy Movie Was Cancelled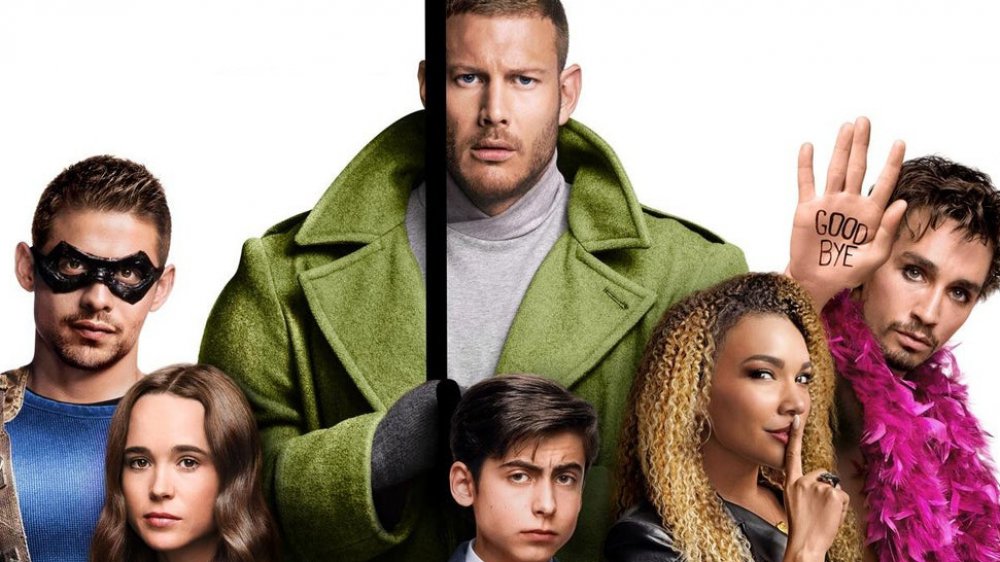 Netflix
It's hard to imagine that The Umbrella Academy wasn't always meant to be a TV series, but believe it or not, the adaptation of the comic book was originally intended to become a movie. Of course, that film never happened, and many fans might agree that the movie's failure was for the best: the TV series became an instant hit for Netflix.
The Umbrella Academy began life as a comic book series written by Gerard Way (of My Chemical Romance fame) and illustrated by Gabriel Bá for Dark Horse Comics. The comics tell the story of a dysfunctional superhero family, consisting of children who were mysteriously born on the same day to women who showed no signs of pregnancy. Sir Reginald Hargreeves gathered up seven of these 43 children, "adopted" them, and took them into his mansion to train them to become superheroes. The story begins with the death of Sir Reginald, leaving his now-grown-up children to reunite and confront more troubles than just their adoptive father's passing.
The path to adapting The Umbrella Academy, though, was a difficult one. In 2008, Universal Studios originally optioned it for a film, with Dawn of the Planet of the Apes scribe Mark Bomback writing the screenplay. Plans for that project ultimately fell through, however, and the Umbrella Academy movie never came to fruition. Way opened up about the experience in a February 2019 interview with Rolling Stone, stating, "That was emotionally hard and it was really time-consuming and draining. I had been more involved in that than I probably should have been. I was involved in a lot of early conversations. As it continued I remember just going in there and having meetings about it. It wasn't going anywhere. I don't think whoever was the head at the time believed in it."
So, what exactly happened? How did The Umbrella Academy go from a canceled film to a TV series?
How plans for The Umbrella Academy movie fell apart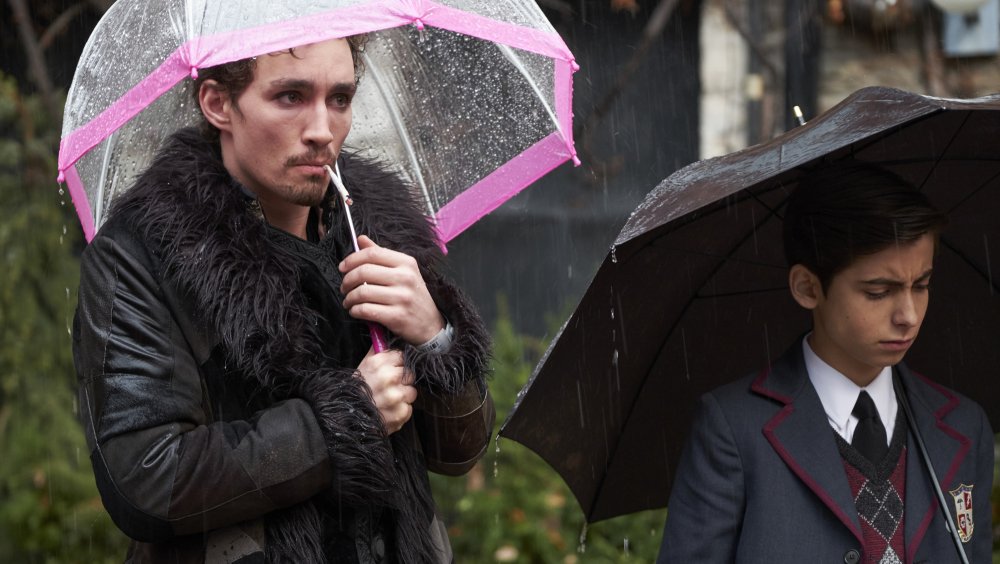 Netflix
The first sign that things were amiss with The Umbrella Academy film happened early on. Bomback's script apparently didn't please the people it needed to, so in July 2011, Universal hired Dodgeball director Rawson Marshall Thurber to rewrite the story. Then things got really quiet, although Way did mention the project in passing from time to time. While chatting with Newsarama at New York Comic Con in 2012 (via Den of Geek), Way admitted that things were essentially out of his hands when it came to the Umbrella Academy movie. He said when asked about the possibility of it materializing, "It's kind of up to the universe."
Production on The Umbrella Academy film never got underway, and the situation grew more dire after Universal's option for screen rights expired. According to Way himself, the studio was stuck on "what to do with it" at that point, and thus, he had a meeting with Universal Content Productions to discuss where a possible adaptation should go. 
"I think [the Umbrella Academy movie] would have been the first post-modern superhero film really, and I'm not sure the world would have been ready for that," Way told NME in October 2019. "I sat down with UCP, who were the production company that were working on it, and they asked me what my goal for Umbrella Academy was. I told them it was to make the best comic I could make so if we got a show sold there'd always be great stories and material to draw upon."
How The Umbrella Academy became a TV show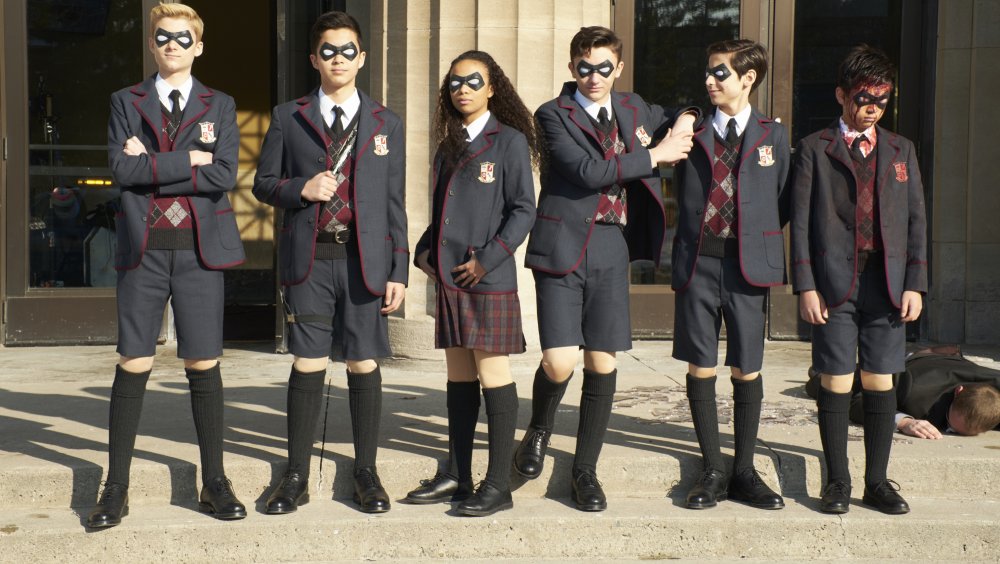 Netflix
As we all know, The Umbrella Academy fortunately did land a live-action television adaptation. After Universal's option for the film ran out, Dark Horse Comics suggested to Way that the comic book might make a good TV series, which is what fueled his conversation with Universal Cable Productions about the possibility. As he explained to Rolling Stone, "Dark Horse contacted me and said, 'Well, you know, TV is really starting to get pretty crazy. What do you think about Umbrella as a TV show?' I said, 'I think that's great, because I would love to spend more time with these characters.' 'Cause Umbrella Academy as a comic book moves very quickly. That first graphic novel, that could've easily been 12 issues, but we kept it really lean."
In 2015, Universal Cable Productions announced that The Umbrella Academy would be developed for television in partnership with Dark Horse Comics. It took two years before The Umbrella Academy got picked up, though: Netflix officially greenlight the series in 2017, ordering 10 episodes of the first season. The first season hit the streaming service in February 2019, and was subsequently picked up for a second season, which is set to air sometime in 2020.
Though fans never got to see the silver-screen version of The Umbrella Academy, they seem more than satisfied with the small-screen one instead.