The Walking Dead Season 7 Photo Offers Clues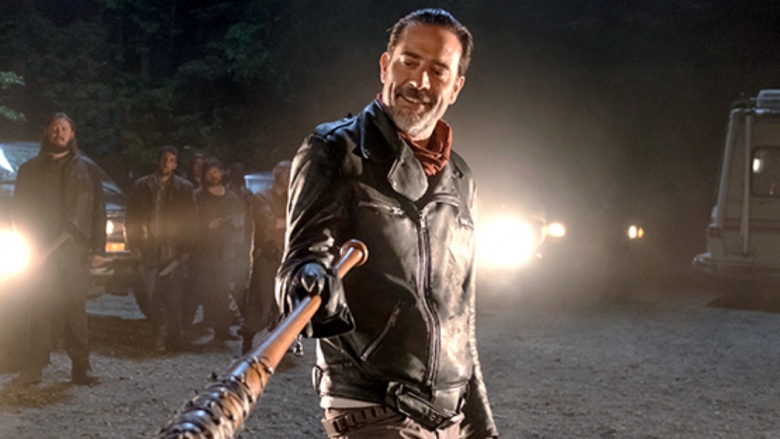 If you were worried that the season 7 premiere of The Walking Dead would throw a curveball and not directly address the shocking (and controversial) finale of season 6, you can relax. If the first promotional photo Entertainment Weekly uncovered is any indication, the AMC series will clear up the most agonizing cliffhanger in the show's history: Which survivor did Negan kill?
Potential spoilers for season 7
The first official image from set has Negan (played by Jeffrey Dean Morgan) in the exact same clothes and setting that we left him: spiked bat in hand, presumably having just taken the life of one of the more beloved characters. Executive producer Greg Nicotero (who directed both the season 6 finale and season 7 premiere) also confirmed it. "Yes, who was at the receiving end of Negan's bat will be revealed in the first episode," he said.
While the result of that climactic scene was already revealed in the comic book series, writers for the AMC series have shown they're more than willing to deviate from Robert Kirkman's pre-laid path. That much became clear when they killed off Andrea (one of the longest-living survivors in the comics) in the season 3 finale.
While we'll have to wait until the season premiere in October to find out who was on the receiving end of Negan's bat, but TV Guide has a hunch that it was Glenn.