See The First Terrifying Photo Of It's Pennywise The Clown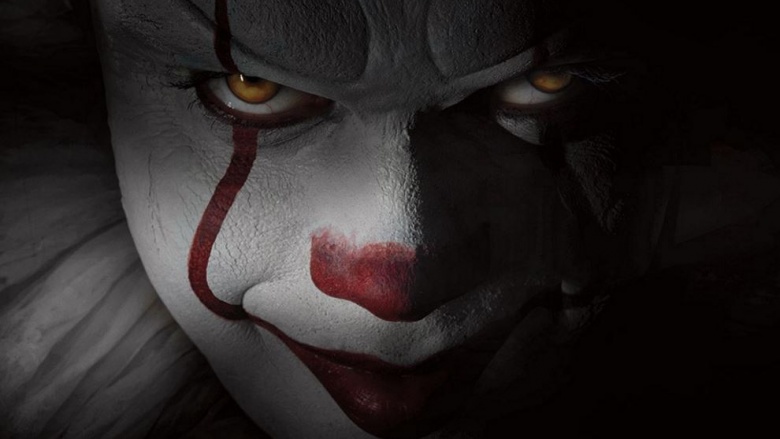 Entertainment Weekly
Pennywise the clown terrorized readers in Stephen King's classic horror novel It, then again in the 1990 made-for-TV adaption starring Tim Curry as the monstrous man in makeup. Now we're getting our first look at Bill Skarsgård as the new Pennywise from the upcoming movie directed by Andrews Muschietti, the man behind the 2013 horror hit Mama.
Skarsgård is the son of Stellan Skarsgård (Good Will Hunting, Thor) and younger brother of Alexander Skarsgård (True Blood, The Legend of Tarzan). He previously appeared in The Divergent Series: Allegiant and the Netflix horror series Hemlock Grove.
But where Tim Curry's Pennywise had a more classic clown feel, Skarsgård's update is a bit more stylized with a serpentine red line extending from the corner of his lips to to just above his eyebrows.
It follows the lives of a group of childhood friends as they grow into adulthood except, you know, there's a murderous, supernatural clown on the loose. The adaption was originally going to be directed by Cary Fukunaga (True Detective, Beasts of No Nation), but his vision didn't sit right with producers.
It will crawl from the sewers and into theaters next September.