Why Fringilla From The Witcher Looks So Familiar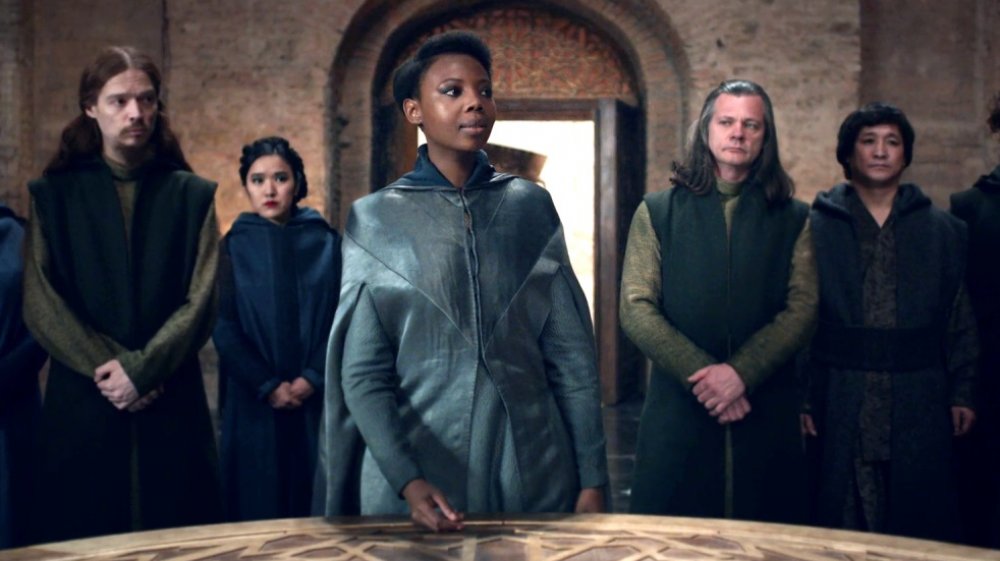 Netflix
From trainee sorceress to mistress of black magic, Fringilla Vigo was a mesmerizing antagonist on Netflix's hit fantasy series The Witcher. Actress Mimi Ndiweni did a scene-stealing job as the power-hungry one-time pupil-turned-full-time badass — and the streaming show might not be the first time you've seen her pulling the spotlight from higher-billed characters.
Netflix announced Ndiweni's casting as Fringilla back in October 2019, in a Twitter thread that revealed who would be playing most of the series' main roles. The Witcher premiered on the streamer two months later on December 20 — the same date another of Ndiweni's biggest projects came out. But landing a small role in one of the most popular franchises of all time and shining bright in a small-screen take of a beloved property are two memorable career moments, the British-Zimbabwean actress had already been working hard back in her native Britain long before she made a splash in 2019. Here's where you may have seen Mimi Ndiweni from before.
Mimi Ndiweni's The Rise of Skywalker and Doctor Who roles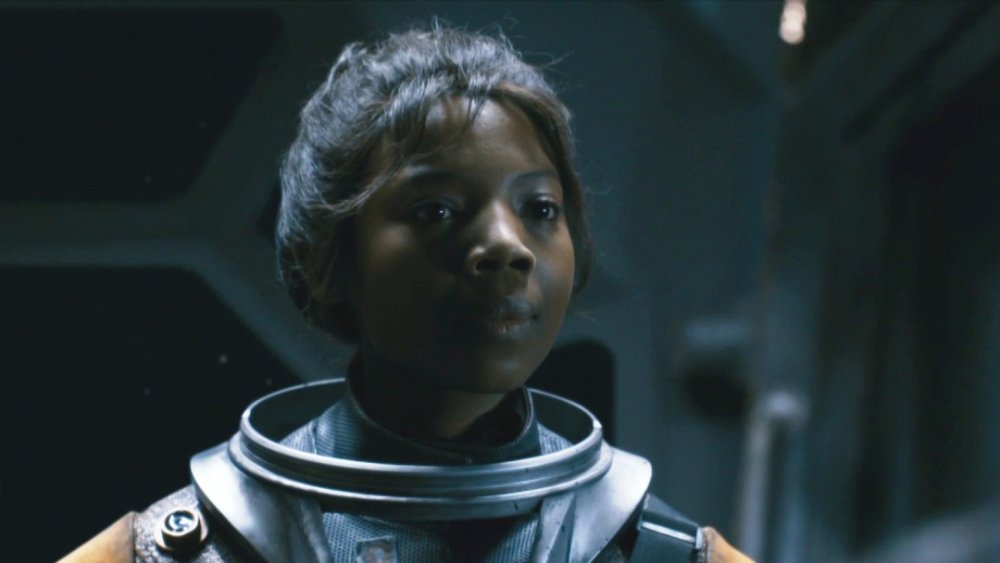 BBC
2019 was a massive year for Ndiweni, as she not only took her spotlight-grabbing turn as Fringilla on The Witcher, but she also appeared in Disney and Lucasfilm's highly anticipated (and ultimately highly divisive) Skywalker saga-ending film The Rise of Skywalker. Ndiweni's role in the movie keeps her mostly in the background, as she plays one of many Resistance fighters, but the actress seems to have enjoyed her experience nonetheless. She wrote on Instagram that eagle-eyed viewers will be able to spot her "running round the galaxy in a bright orange suit," and thanked director J.J. Abrams and casting director Nina Gold "for making a Star Wars set my playground for a bit."
Moving away from Star Wars but staying within the realm of super famous sci-fi franchises, Ndiweni has completed an important rite of passage for all British actors. She appeared on a 2017 episode of Doctor Who as Abby, one of the four Ganymede employees to survive the suit-shutdown on the fifth episode of season 10, "Oxygen," opposite Peter Capaldi's Twelfth Doctor. In case you're keeping score, this makes The Witcher her third geekery-gone-mainstream hit. 
Mimi Ndiweni has traveled back in time before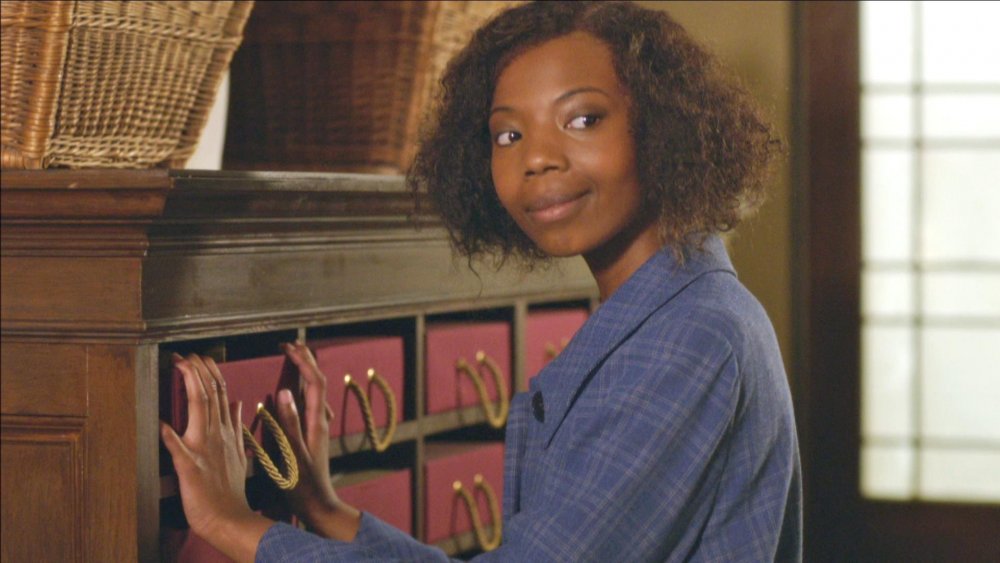 ITV/PBS
Ndiweni has prior experience rocking cloaks and armor in period drama. In addition to her work on screen, she's built up an impressive resume on stage, including earning a spot in the Royal Shakespeare Company. In 2017, Ndiweni won critics over playing the lead in The Convert, a drama set in 1896 colonial Rhodesia and written by Danai Gurira (yes, Black Panther's Okoye has many talents). She also earned glowing reviews as Cordelia in 2018's King Lear, an interpretation of the famous work that toughened up the character and sent her into battle, and played Ophelia in a version of Hamlet set in Ghana.
Ndiweni's first big TV role also involved a jump back in history, this time to the 1920s. In 2015, Ndiweni joined the fourth season of Mr. Selfridge, a BBC period drama about the fictionalized history of the famous London department store. Her character Matilda "Tilly" Brockless was the store's first black employee, which meant dealing with racist bullying. 
Unfortunately, Ndiweni herself also faced backlash from certain people who disagreed with her casting on The Witcher. While they were apparently happy to believe in the existence of sorceresses and monsters, the idea of Fringilla — who is white in the Witcher books and video games — being played by a black actress proved too much for some people's imaginations. Fortunately, the show's success and Ndiweni's strong performance on it means that we can look forward to watching her and Fringilla grow even more powerful in the future.