Matt Damon Says He'd Play A Superhero If Ben Affleck Directed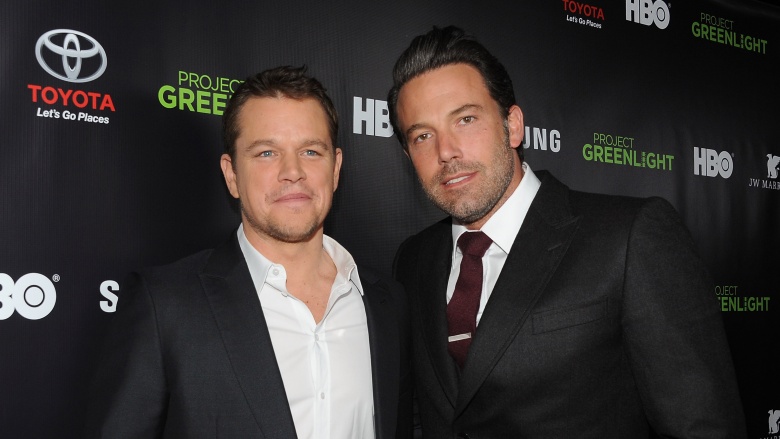 Getty Images
Matt Damon already has one action movie franchise to his name with the Jason Bourne series, and he says he isn't particularly eager to don tights and helm his own superhero series. After all, Bourne is basically a superhero anyway. But he is open to playing a comic book character under one condition: if Ben Affleck directs.
"I'd consider anything with the right director, but I can't imagine there are any superheroes left," Damon told the Irish Examiner. "[But] if Ben was directing me, I'd jump on it in a New York minute. I'd love to work with Ben."
The pair won Oscars for writing Good Will Hunting (1997) and co-starred in Dogma (1999), but Damon hasn't worked with Affleck since he became an acclaimed director with The Town (2010) and the Oscar-winning Argo (2012). "The problem with Ben is every time he directs a movie, he gives himself the best role in it," Damon joked. "So until he's willing to give up the best role to one of his friends, we're not going to get on with it."