A Different Actress Almost Played Rey In The Force Awakens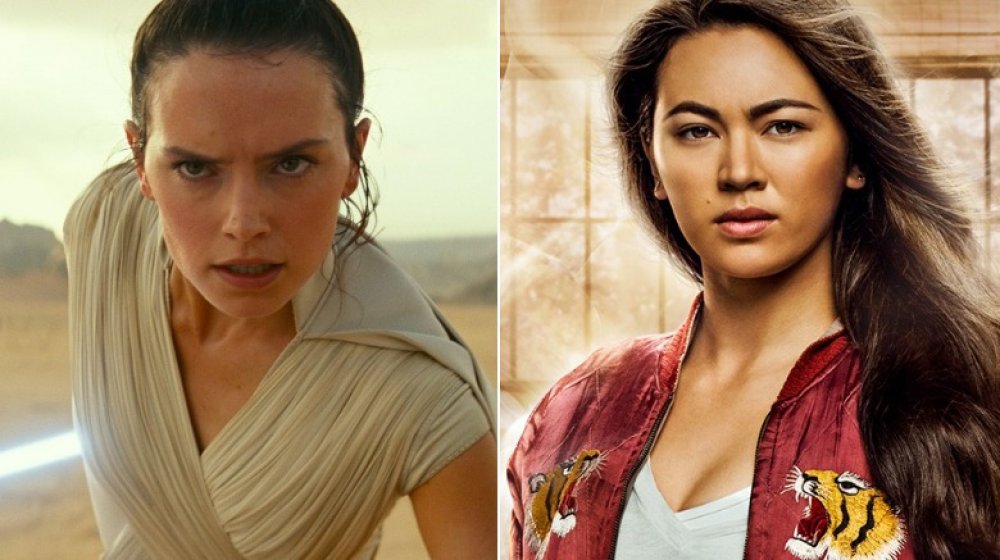 Daisy Ridley was a relative unknown when she scored the lead in the Star Wars sequel trilogy, but the eventual Force Awakens, Last Jedi, and Rise of the Skywalker actress was far from the only woman up for the role. In a new interview, Ridley's biggest competition revealed herself. 
While speaking to The Hollywood Reporter about her part in the recently released aquatic-horror Underwater, former Iron Fist actress Jessica Henwick shared that she was in serious contention for the highly sought-after and career-defining role as Rey, the Force-sensitive fledgling Jedi who went on to train under Luke Skywalker and fight alongside General Leia Organa.
Despite spending half a year fighting for the role of Rey, Henwick ultimately lost out to Ridley. As a consolation, The Force Awakens director J.J. Abrams created the role she ended up playing in the film — the Resistance pilot Jess "Testor" Pava.
"That was a long one," Henwick told THR's HeatVision blog about her audition experience. "I was auditioning for [Rey], actually, so I spent six months auditioning for that character. And then, at the end, J.J. said, 'I want you to be in the film, but I want to write a character for you.' That's how Jess Pava was created."
During the interview, during which she also discussed her connections to upcoming big-budget blockbusters Matrix 4 and Godzilla vs. Kong, Henwick revealed how difficult it was to lose that massive part in the end. 
"It's hard because I've been doing this long enough to know that you go in, audition, put it to the back of your mind, don't think about it and don't get emotionally invested," the actress said. "But, after six months, you can't help but just desperately want it. I'm also such a big J.J. fan. So, I was a mess at the end of those six months."
This isn't the first time Jessica Henwick has discussed her history with Rey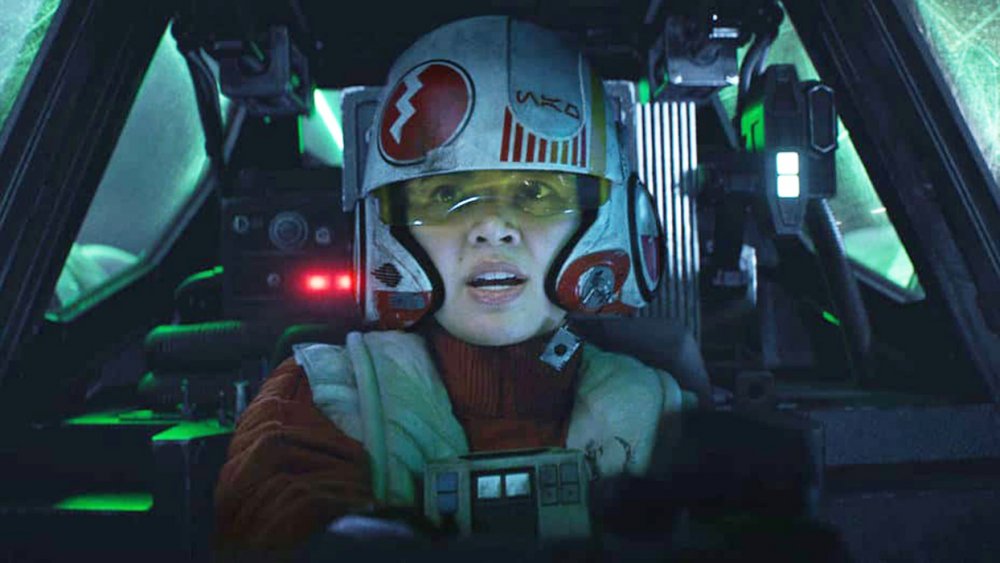 Though Henwick's attachment to the Star Wars universe was news to the handful of fans who hadn't been living and breathing everything about the sequel trilogy since The Force Awakens dropped in 2015, it wasn't the first time the actress had spoken about her near-miss as the lead in one of Hollywood's biggest franchises. 
While appearing on a solo-Q&A panel at Florida Supercon in 2016, Henwick was asked by a fan whether she thought Rey was Luke's daughter. It was then that she revealed her connection to the part. At that time, the question of Rey's lineage was still pretty fresh in the Star Wars fandom, and the series itself was far from any of its final installment reveals. So while Henwick seemed confident she knew the answer to that audience question, she shied away from giving too many details in fear that she might "get sued." She told the panel audience, "The thing is, that was the role I originally auditioned for, and I got really far with that character, so I'm pretty sure I know. So... sorry guys. Secret's safe with me."
With the trilogy now concluded, we know the fate of Rey and who she's related to (she's a Palpatine by blood and a Skywalker by choice), but the same can't be said for the future of Henwick's character. Lucky for fans of Blue Three, Jess' call sign in her starfighter squadron, Henwick assured THR that her young Resistance pilot character and "the first female X-wing pilot that we've seen" in the films is doing just fine.
"Jess Pava is alive and well," Henwick said. "You can read up on all her adventures in new spinoff comic books. So, don't worry, she's doing great. She's living her best life."
There were other big-name stars up for the role of Rey.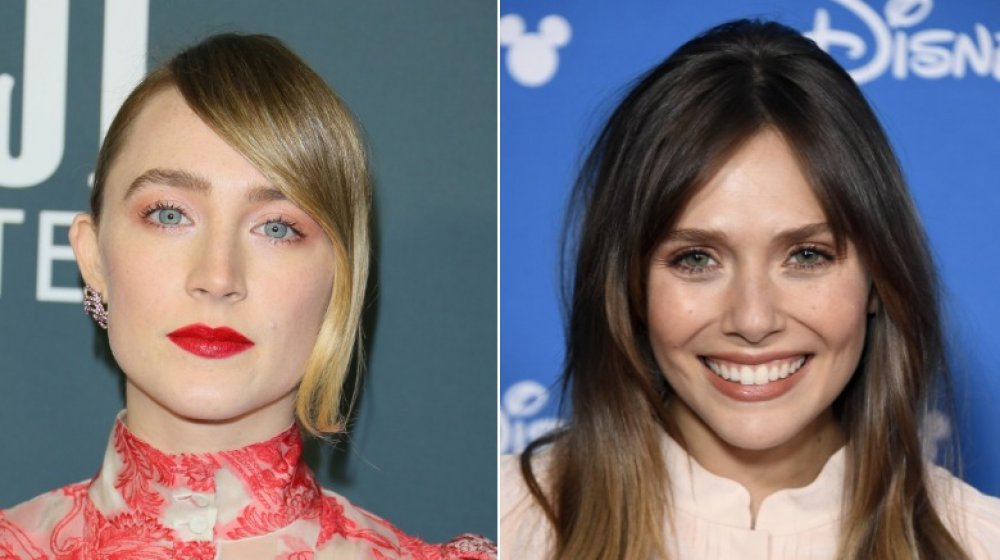 Jean-baptiste Lacroix, Frazer Harrison/Getty Images
The Star Wars sequel trilogy may have ended on a mixed note, but it's hard to deny the career leverage it lent its leading actors. 
Since appearing in the trilogy, Poe Dameron actor Oscar Isaac has gone on land roles in notable projects like Annihilation, Triple Frontier, and the impending Dune reboot. Meanwhile, John Boyega ⁠— the actor behind First Order stormtrooper defector and resistance member Finn ⁠— has nabbed lead acting and voice roles in Detroit, Pacific Rim: Uprising, and Watership Down. Ridley herself has had leading parts in Murder on the Orient Express, Ophelia, and the upcoming war biopic A Woman of No Importance. 
That's why it's not surprising to hear Henwick took losing the role of Rey so hard. It's also not shocking to find out that both Henwick and Ridley were up against other big competition. Other actresses who were reportedly up for the gig included Shailene Woodley (The Fault in Our Stars, Divergent), Jennifer Lawrence (The Hunger Games, X-Men), Elizabeth Olsen (Avengers: Endgame, Sorry For Your Loss), and Saoirse Ronan (Little Women, Lady Bird). In a 2013 interview with IndieWire, Ronan revealed, "I don't have Star Wars. I don't have the role. To pretend that you have a lightsaber in a scene is always very exciting. It would be great. But it's something that everyone's gone up for."
Like Ronan, Henwick never got to walk in Rey's shoes, but with the slate of projects Henwick has lined up, it looks like Force has been with her all along.