The Flash TV Show Debuts Kid Flash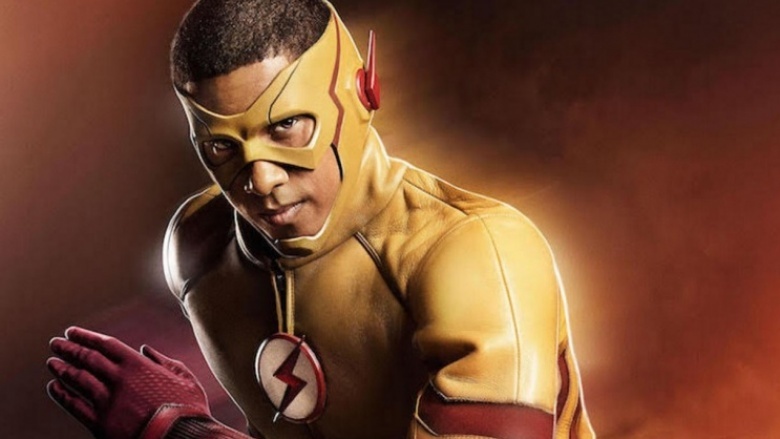 When Keiynan Lonsdale debuted as Wally West in Season 2 of the CW's The Flash, fans of the comic knew it wouldn't be long before the long-lost adopted son of the superhero discovered his own speedster powers. And now we've got our first look at Kid Flash when he emerges during the upcoming third season.
The new suit sticks close to the comics with the classic two-tone red and yellow color scheme. The mask is similar to that of the Flash (played by Grant Gustin), with the exception of the open top.
But how and why Wally becomes Kid Flash remains to be seen. When we left the Flash last season, he had traveled back in time to save his mother from the Reverse Flash. It's possible that Kid Flash could suddenly exist in the new timeline, but the change could also occur gradually.
Gustin previously revealed that the Season 3 premiere will be titled "Flashpoint," confirming that the season will revolve around the popular DC Comics storyline.