Here's How Much Tom Hopper From The Umbrella Academy Is Actually Worth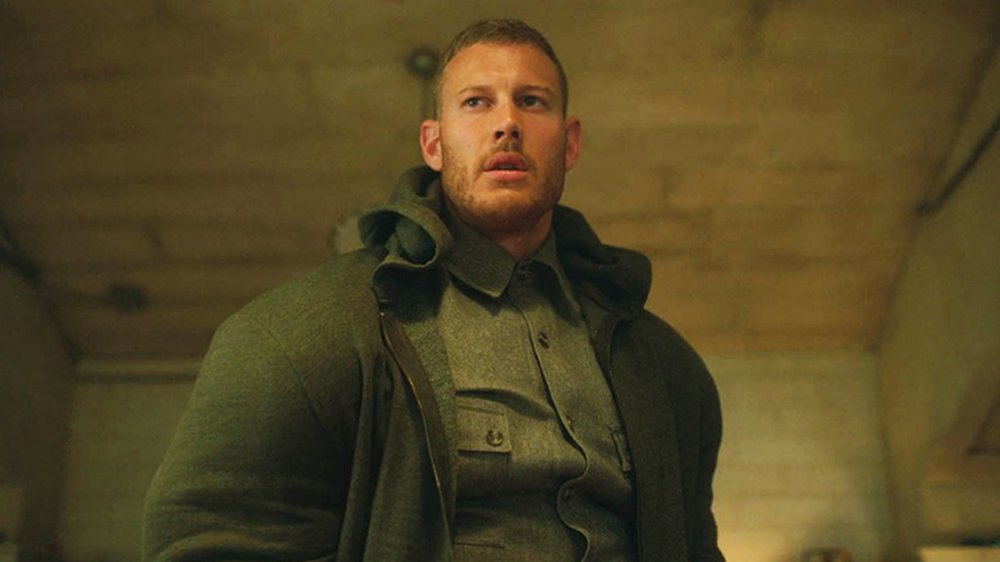 Netflix
Tom Hopper's career pre-2019 was no wilting flower, but since he waded into the popular waters of the superhero genre with his role as Luther Hargreeves on Netflix's The Umbrella Academy, he's learning just how high an actor's life can go. 
Based on the comic book series of the same name created by Gerard Way and Gabriel Bá, The Umbrella Academy was very well received by subscribers when all 10 episodes went live in February 2019 — possibly performing even better than the streamer's now-defunct Marvel shows lost because of the Disney-Marvel merger. (But remember Netflix doesn't release viewership numbers, so any metrics about performance come from third parties monitoring online buzz about any given show.) Regardless of any hollow statistics, a second season of The Umbrella Academy was quickly ordered. Hype is high for the television adaptation of Way and Bá's passion project, and the series' cast will enjoy sizable career bumps through season 2 — especially stars like Hooper, who was thrust into the mainstream spotlight and the stacks of cash that come with it thanks to The Umbrella Academy.
Netflix isn't given to publicly reporting its paydays very often, but we know that the company pays higher up-front salaries to make up for a lack of home-sales revenue. How good is it to be Tom Hooper, pulling down these mysterious paydays? Here's how much the actor is actually worth.
Where did Tom Hopper get his millions?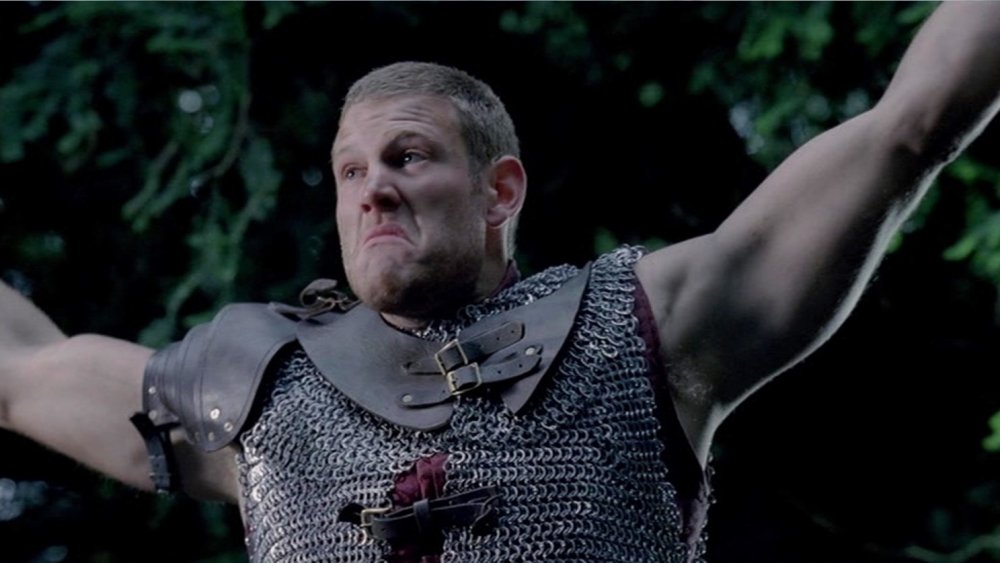 BBC
As of December 2019, Tom Hopper's reported net worth is around $5 million. It's safe to assume a substantial chunk of that is from The Umbrella Academy – and will only grow once the show returns for its second season and beyond — because that project is his highest-profile leading role yet.
However, Hopper's gig as Luther Hargreeves isn't the only major television role he's ever held. His career really took off after he appeared as Sir Percival on the BBC's medieval myth adaptation Merlin way back when at the beginning of the decade. That said, BBC actor salaries are only lucrative at the very pinnacle of the network's productions — your shows like Casualty and Doctor Who – and those still stay well under the half-million pound mark. A starring role on a hit genre show like Merlin is no slouch of a salary, of course, but it's not going to make anybody rich beyond their wildest dreams, since the BBC is still publicly owned. 
Another major source of Hopper's career wealth will have come from his time appearing on Starz's Black Sails as William "Billy Bones" Manderly. As a paid-cable prestige television show, Black Sails likely provided impressive salaries for its stars – better than run-of-the-mill broadcast work, at least. Hopper stayed on the show for all four seasons it aired and was in almost every episode, meaning he took home quite the pretty collective penny. While it's not known exactly how much Hopper made from Black Sails, a good ballpark estimate comes from the stars of Outlander, which is on the same network: actors on that series pulled down $100,000 per episode. Hopper doesn't command anything quite that high, but it could be close.
Insofar as film, Hopper did have a minor role in Terminator: Dark Fate, but that's likely a standard one-time bit of cash, probably under $100,000. 2020 promises bigger and better things for him on the big screen, however: he accepted a role in the Ryan Reynolds/Samuel L. Jackson buddy-hitman action comedy sequel The Hitman's Wife's Bodyguard. Hopper's also going to be in a film for release in his native England entitled SAS: Red Notice, a thriller about a hijacking of the Eurostar train that runs through the English Tunnel between England and France. 
The new year looks like it will bring nothing but kindness and fortune to Hopper, and The Umbrella Academy will be the engine of his glitzy lifestyle.