The Mummy Reboot Leaked Pics Unwrap Sofia Boutella's Costume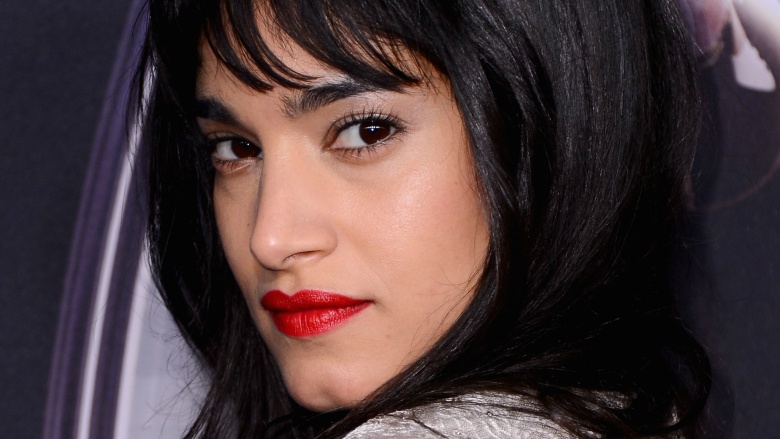 When you're shooting a movie on location out in the world filled with camera phones, you're going to have some leaks. The upcoming reboot of Universal's classic The Mummy starring Tom Cruise is definitely no exception.
Just Jared posted 37 new photos from the set of the movie on the streets of England, and they feature our first glimpse at Sofia Boutella (Kingsmen: The Secret Service, Star Trek: Beyond) in full costume. Wrapped in tattered, dusty mummy garb, Boutella is also seen wearing CGI tracking sensors so her character's gruesome horrors can be added in post-production.
The pics show an action sequence with Boutella using her powers while extras flee and fall to the ground in terror.
Directed by Alex Kurtzman (producer of the rebooted Star Trek), The Mummy is poised to be the Big Bang in an Avengers-like Universal monster movie universe. Russel Crowe plays Dr. Jekyll in the film, and he could have his own movie down the line. There are even talks of recruiting Dwayne Johnson as the Wolfman. It's a wild idea, but it'll be fun to see if Universal can pull it off.