Tom Holland Shares Spider-Man Selfie From Set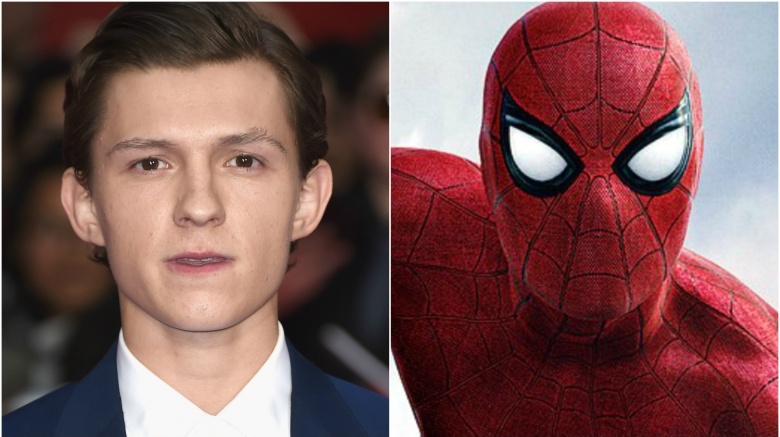 Now that Spider-Man has officially crossed over into Marvel's expanding movie universe, actor Tom Holland is embracing his turn in the iconic role. After we got our hands on exclusive photos from the set of Spider Man: Homecoming, Holland snapped a selfie while he was dangling in costume above the crew and slung it online.
The photo offers a clear and close look at Spidey's new suit and one thing that immediately jumps out is the black webbing across his face and hand. Where previous cinematic Spider-Man costumes made the webbing look shiny and sleek, Holland's outfit looks to be more inspired by the comic book. The suit actually looks like a cross between the Spider-Man cartoon series from the '60s and '90s. Marvel is obviously trying to create a prime vision of their character, one that more closely matches what's seen in the pages of a comic book and not over-engineered by Hollywood costume designers. The suit looks modern, but still in touch with the character's roots.