Here's How Much Robert Sheehan From Umbrella Academy Is Actually Worth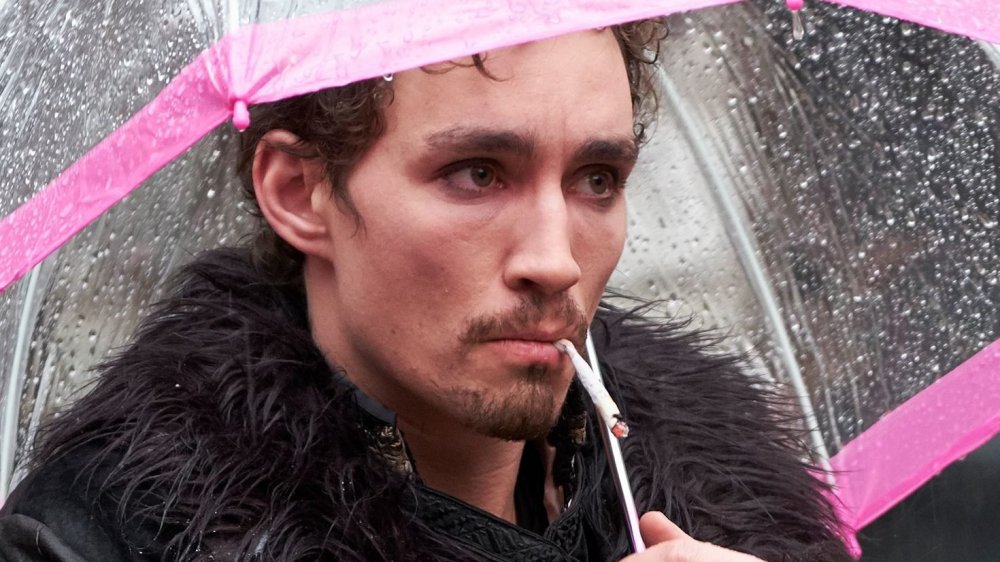 Netflix
It's a little reductive to say Robert Sheehan's star is on the rise when he's had a successful acting career since the mid-2000s, but insofar as the global perspective, he's only just getting started. He's been a well-known and adored quantity in the United Kingdom for ages — lauded for his time as the juvenile-detentioned Nathan on Misfits, which attained some cult status in America, and Darren Tracey on the Irish gang drama Love/Hate – but his role as Klaus Hargreeves on Netflix's super-anti-hero series The Umbrella Academy has ushered Sheehan to a much larger stage. 
Amongst Netflix subscribers, Sheehan has become a household name, and there's no doubt that this sharp boost to his star-power came with financial benefits in addition to a legion of new and adoring fans. Fame and wealth have given Sheehan a unique platform at a relatively young age to connect with people all around the world, do the thing he loves most, and speak about causes he believes in (like plastic reduction and other climate change-related initiatives). But just how much wealth does a career that began humbly on Irish television really generate?
Here's how much money Robert Sheehan from The Umbrella Academy is actually worth.
Robert Sheehan is getting lucrative cape cash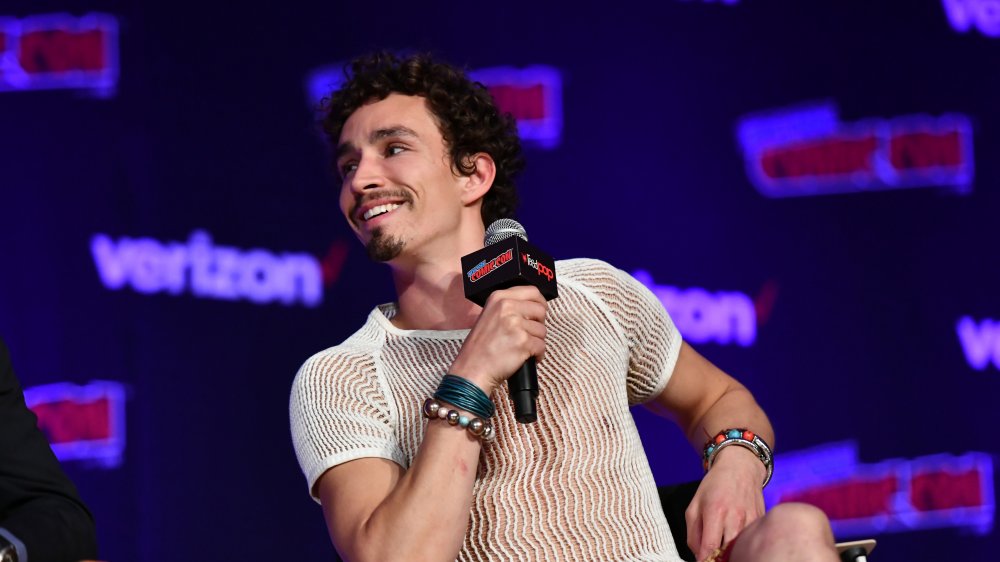 Noam Galai/Getty Images
To date, Sheehan's net worth is estimated to be $2.5 million. 
It's difficult to say how much The Umbrella Academy contributed to this number, as there has only been one season of the show. Additionally, no renegotiation of salary has hit the news cycle in anticipation of The Umbrella Academy season 2, and Netflix keeps much of its series' financial details close to the vest. There isn't even an overall production budget that has been publicly released to do fuzzy math with. Netflix only publishes viewership numbers — and well after the fact at that — but it's also generally understood that since the streamer doesn't get the benefit of box office and home video revenue that studios traditionally work into compensation contracts, the company pays its actors higher one-time salaries. 
All that considered, it wouldn't be unreasonable to assume that Netflix paid Sheehan a couple hundred thousand dollars to appear on the first season of The Umbrella Academy, and possibly even more to come back for season 2. 
Sheehan's role as Klaus is the most high-profile of his career to date and certainly pays much more than anything he ever would have made on Love/Hate or Misfits, but it's far from his first leading role — you can definitely argue that Klaus technically isn't even a lead role at all. That said, Sheehan has no other projects beyond The Umbrella Academy that have been publicly announced as of yet, so that superhero-franchise arms war between film studios and television streamers must pay those bills handsomely to keep talent like Sheehan attached to them.