Adam Driver Has A Surprising Idea About Kylo Ren In The Rise Of Skywalker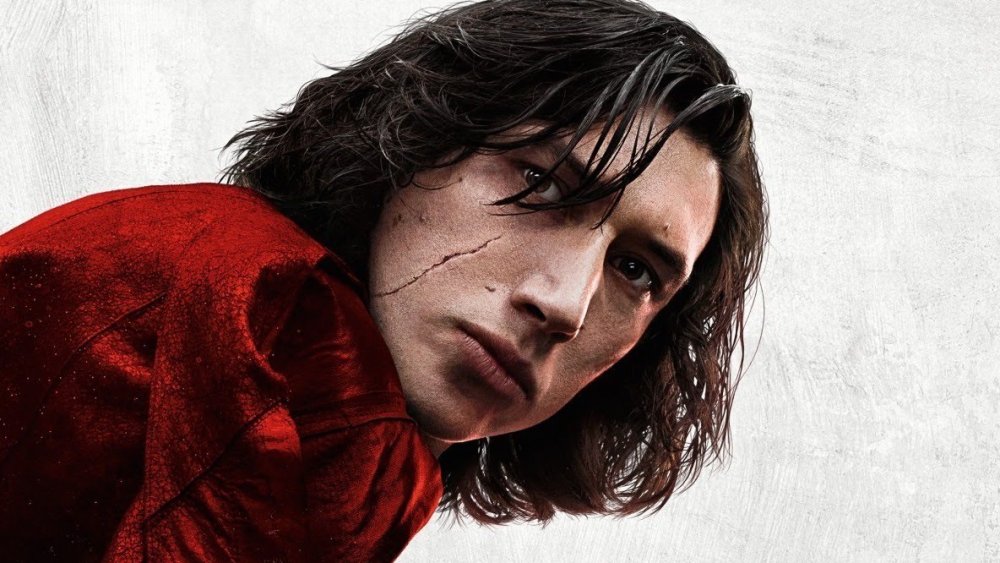 Disney/Lucasfilm
The man behind Kylo Ren has some interesting thoughts about the villain's next journey.
Ahead of the release of The Rise of Skywalker, Adam Driver — who plays the former Jedi Ben Solo, son of Han Solo (Harrison Ford) and General Leia Organa (the late Carrie Fisher), who has turned to the Dark Side — told Entertainment Weekly that he doesn't think Kylo Ren needs any sort of redemption in the final installment of the Skywalker saga.
"What does he have to be redeemed for?" Driver asked EW's team after they wondered if Kylo needed any sort of redemption for his veritable laundry list of crimes. After this flip response, Driver qualified his comments, explaining that he doesn't think redemption is a concept that makes much sense for the character.
"[Kylo Ren] has a different identity, a different definition of what redemption is. He's already been redeemed in his story," explained Driver. "I don't think there is a thought of redemption. He doesn't have an outside lens of the events, you know — you know what I mean? That's more of an outsider's view of his world."
Certainly, Driver would know best — after all, he's been inhabiting the character of Kylo Ren since The Force Awakens hit theaters in 2015 — but loyal Star Wars fans might have a bone to pick with these particular comments. It goes without saying that Kylo isn't exactly a stand-up guy. As the Supreme Leader of the First Order (a title he only obtained by killing the former Supreme Leader, Andy Serkis' Snoke, in The Last Jedi), Kylo is responsible for the spread of fascism and plenty of senseless murder. Plus, he killed his own father... and the last remaining members of the Jedi Order... and pitted himself against his own uncle, Luke Skywalker (Mark Hamill), to defeat the powerful Jedi Master once and for all.
In The Last Jedi, it seemed for a moment as if Kylo might take a turn thanks to his surprising emotional connection with Rey (Daisy Ridley) — with whom he can communicate telepathically via the Force – but after the two defeated Snoke, Kylo's real motive surfaced. After he asked Rey to take over the universe by his side and she refused, the two went against each other once again, and Rey barely escaped with her life.
Star Wars has given a few of its villains some sort of redemptive arc in the past, but apparently, Kylo Ren won't meet the same fate as his grandfather, Darth Vader, who redeemed himself in The Return of the Jedi by killing the Emperor to save Luke, even eventually earning a spot as a Force Ghost. 
Driver's dedication to his craft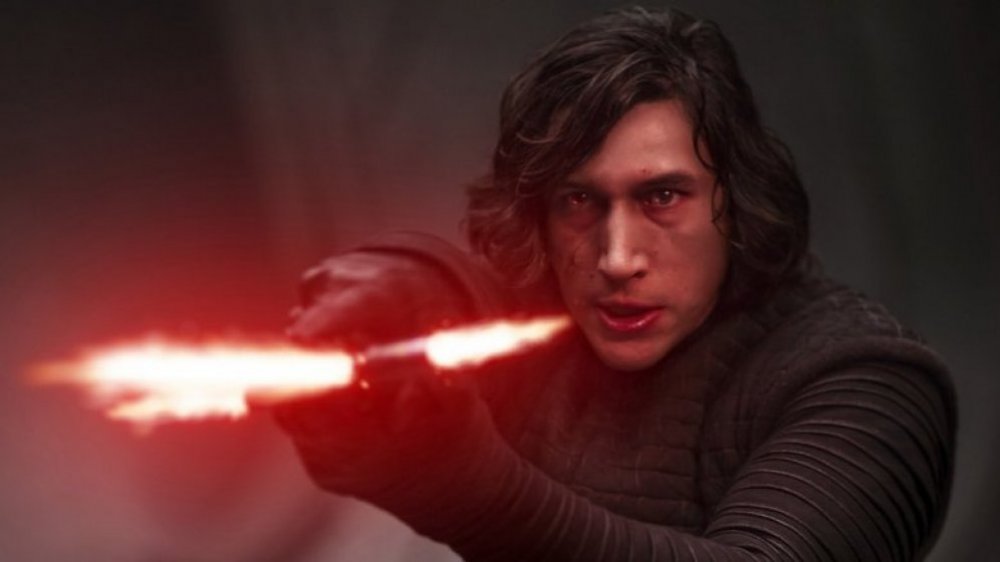 Throughout his short yet hugely successful career, Driver has made a mark by playing extraordinarily complicated characters. His breakout performance was on HBO's Girls, where he played the simultaneously terrible and sympathetic Adam Sackler, an on-again-off-again love interest to Hannah Horvath (creator Lena Dunham). 
A Juillard-trained actor, Driver clearly likes to delve deeply into his characters, and despite its status as blockbuster fare — compared to Driver's prestige projects like Noah Baumbach's Marriage Story and Spike Lee's Oscar winner BlacKkKlansman — Star Wars is no exception. In fact, Driver has dropped hints about his character's direction plenty of times as fans anxiously await the final film in Star Wars' sequel trilogy, and this certainly isn't the first time that Driver has commented on his complex, layered villain.
In a recent profile in The New Yorker, Driver explained a little bit more about Kylo by discussing his parents, Han and Leia — going so far as to compare them to "religious zealots" who prioritize their personal missions and the lure of the Force above their own family. In a separate interview with Empire, he called Kylo a "religious fanatic" as well, suggesting that perhaps he got that quality from his parents: "When they [meaning characters like Kylo Ren] think of their actions as morally justified, it makes them dangerous and unpredictable. There's no level they won't go to to accomplish what they're after. I never thought of the character as an evil person."
Obviously, Driver is invested in Kylo Ren's fate, which makes it all the more understandable that he wouldn't want to hate a character he's spent so many years crafting and playing. Ultimately, audiences still have to wait a few more weeks to see exactly which direction Kylo will take as the Skywalker saga reaches its long-awaited conclusion on December 20. If you need your Driver fix right now, his new film, Marriage Story (which co-stars Scarlett Johansson), is streaming on Netflix and in theaters now.