Daisy Ridley Drops Major Clue About Star Wars: Episode VIII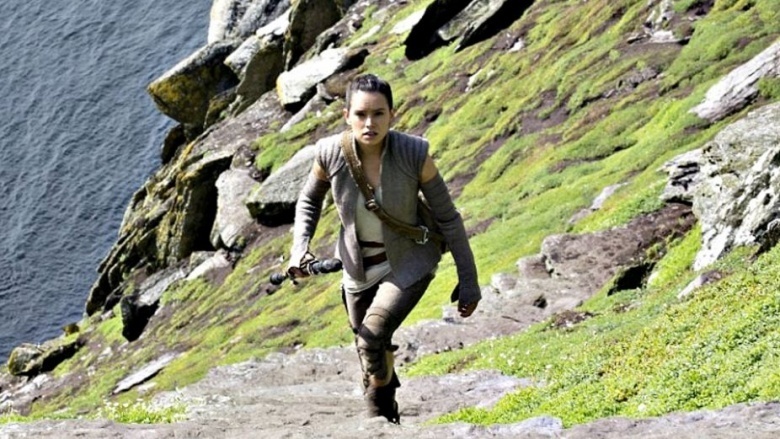 Star Wars: Episode VIII is still more than a year away and we're all itching for any bit of information about the top secret project and star Daisy Ridley just offered up a tantalizing hint. The British actress who plays the heroic Rey took to Instagram to post a photo from the set of the upcoming sequel, and it should look strikingly familiar to anyone who saw The Force Awakens (2015).
Spoiler alert for Star Wars Episode VII: The Force Awakens
The photo is from the Skellig Islands off the coast of Ireland where Ridley's character meets Luke Skywalker in the final scene of The Force Awakens. The photo, along with the fact that the crew seems to be settling in at the location, has prompted speculation that a significant portion of the upcoming installment could be set at the mysterious locale. Although the island's fictional name wasn't mentioned in The Force Awakens, it was later confirmed to be called "Ahch-To" in the screenplay. It's a clever pun set up by J.J. Abrams to wink at the island's importance for Episode VIII.
A revisit to the island isn't all too surprising since the official production announcement video released back in February revealed that director Rian Johnson and crew would revisit the location, presumably to pick up right where The Force Awakens leaves off.
Will this be where Skywalker trains Rey in the powers of the Force? Or is it the site of a mystical Jedi temple? Either way, it's clear that Rey (and all of us) should probably get comfortable on Anch-To.