New Behind-The-Scenes Pics Of The Joker, Wonder Woman And Aquaman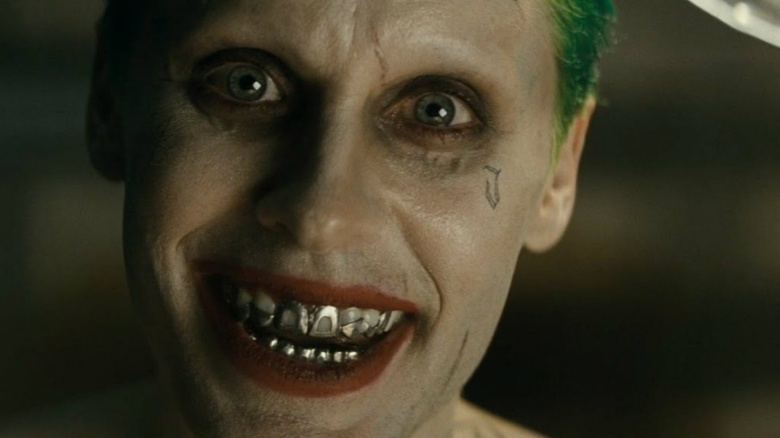 Getty Images
Fans of DC comics who pick up the "Ultimate Edition" of Batman V Superman will find a super-sized surprise: Among the bonus features on the digital HD release are a batch of behind-the-scenes photos from the upcoming movie adaptations of Suicide Squad, Wonder Woman and Justice League.
The folks at Latino Review posted a bunch of the previously unreleased photos which include Jared Leto (looking as creepy as ever) as the Joker, Gal Gadot as Wonder Woman and Game of Thrones' Jason Momoa as Aquaman in Justice League.
None of the photos are very revealing, but they offer a glimpse into how gigantic blockbuster comic book movies are made and the pictures of Leto seem to indicate that the Joker will have more of a presence in Suicide Squad than previously believed.