The Truth About Keanu Reeves Appearing In Fast & Furious 9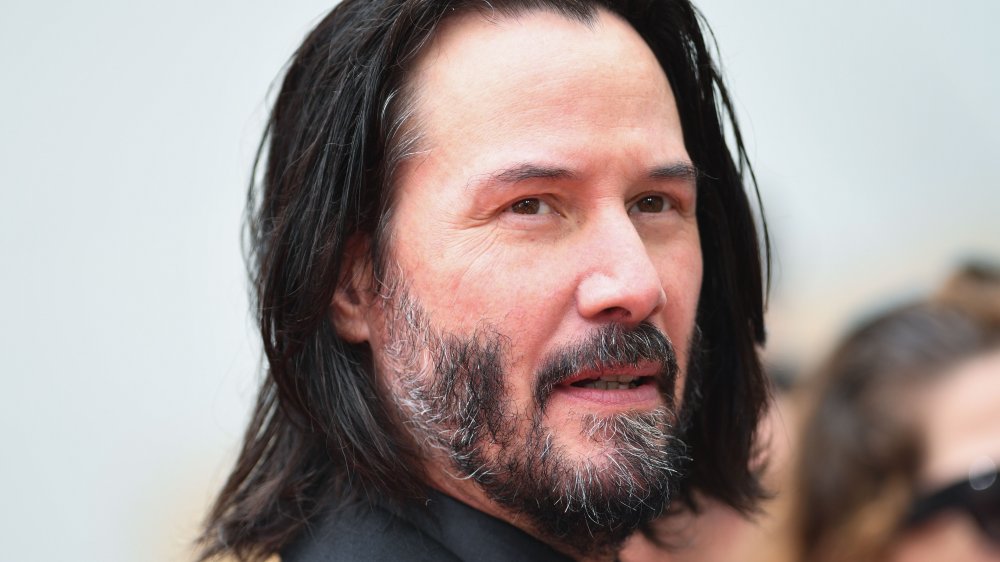 Valerie Macon/Getty Images
The internet's boyfriend might be speeding into one of the biggest movie franchises out there.
In a recent interview with Screen Rant, long-time Fast & Furious franchise scribe Chris Morgan revealed that he has spoken with Keanu Reeves about joining the film series in an upcoming entry — presumably Fast & Furious 9, which Morgan is co-writing with Daniel Casey. 
"I sat down with him and we're talking about [it]. I wanted him to be in the Fast universe for a very long time," Morgan said, further teasing that he and Fast & Furious franchise architects are "just trying to find" out how exactly Reeves can board the franchise. He continued, "The hardest thing is always time and competing schedules and then designing the right thing together. My fervent desire is to bring him into this franchise for sure."
Morgan has indeed been hoping to make Reeves an official member of the Fast family for quite some time, and even got close to making that dream a reality fairly recently. Dwayne "The Rock" Johnson dished in August 2019 that Reeves could have been in Hobbs & Shaw, the Fast & Furious spin-off film centered on Johnson's character Luke Hobbs and his onscreen frenemy Deckard Shaw, played by Jason Statham. The actor told Screen Rant that the original plan was to have Reeves portray the director of the terrorist organization Eteon in Hobbs & Shaw, written by — you guessed it — Chris Morgan. As Johnson explained, things just didn't work out, and so the Hobbs & Shaw team decided to keep the identity of Eteon's director a mystery by only revealing his voice. 
"We left the ominous voice faceless. So, for some time, I think you guys have heard the rumor that it was going to be a bit of a John Wick, all disguised. But then we left it there [with] a few people in mind. Originally, Keanu was the goal. We were talking, and it just didn't feel right creatively," Johnson explained. "He and I talked, and I totally got it. And it wound up being the best thing, so now we leave that open for the future."
Hobbs & Shaw director David Leitch also addressed the situation in an August 2019 interview with The Hollywood Reporter. The filmmaker explained that the team "talked to Keanu early on," and that he "had been talking to Keanu periodically through the shooting of it all" and was trying to decide how best to include him in Hobbs & Shaw. In the end, though, Hobbs & Shaw just wasn't the right film to introduce Reeves into the Fast & Furious franchise.
"I also wanted to make sure that it was enough — a real promise for something legitimate in the future — and wasn't just a stunt casting role. We started to populate the movie with all these other personalities, and I just didn't really think that we needed it, although I would've loved it," said Leitch. "We even talked in post, and I showed him a rough cut of the movie. Then, we had conversations about 'is there something here?' We came to the conclusion of 'let's put a pin in it.' I'm all for finding opportunities, but I also didn't want to force anything."
How will Keanu Reeves fit into Fast & Furious 9?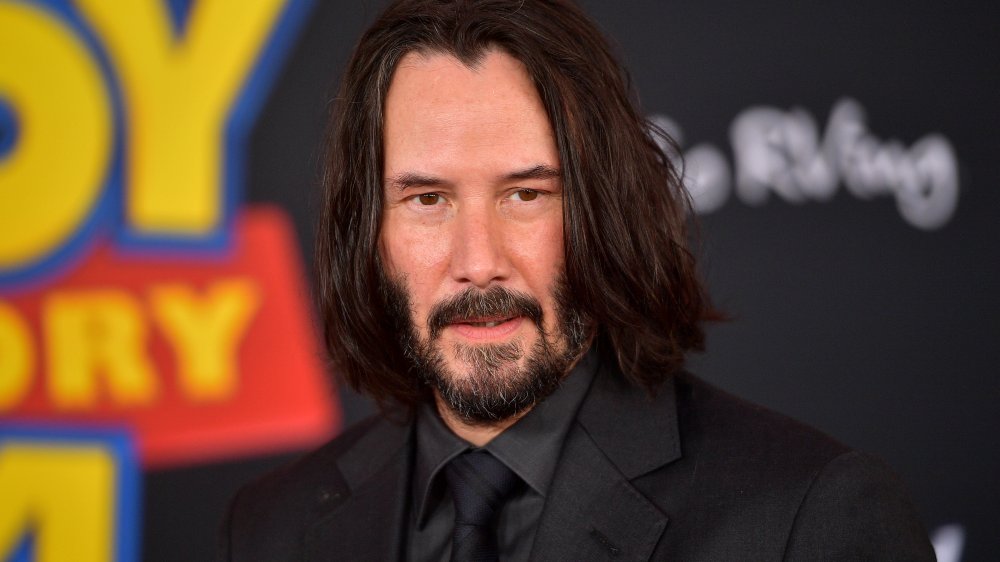 Matt Winkelmeyer/Getty Images
The remarks from both Johnson and Leitch — plus the revelation from Morgan about having had a chat with the actor — make it seem like Reeves could appear in Fast & Furious 9 as Eteon's Director. But is that really how he'll fix into the Fast family? Anything's possible, of course, though it's worth questioning whether that particular role will ever be right for Reeves. If it wasn't back then, how would it be now?
If Reeves truly will join Fast & Furious 9 and if he won't portray Eteon's Director in the film, the best bet for the type of character he'll embody is an antihero similar to John Wick, the hired gun Reeves plays in the Derek Kolstad-created action-thriller franchise. The Fast franchise has plenty of protagonists — the most prominent of which is now Vin Diesel's Dominic Toretto — and has featured a ton of down-and-dirty villains. But history has shown that the characters who aren't entirely good or completely bad are some of the more interesting inclusions in the franchise. The perfect example of this new in-franchise phenomenon is Johnson's Luke Hobbs. He started off as a Diplomatic Security Service agent who was against Dom's crew of street racers, then evolved into an ally of Dom's. It doesn't seem like a coincidence that the character whose alliances shifted over time was one half of the Fast & Furious pair that got their own spin-off film — the first in franchise history. 
That said, it's possible that Morgan, Casey, and Fast 9 director Justin Lin might want to have Reeves play a morally gray character — a baddie you can't help but root for, or a good-hearted guy who does very bad things to meet an end goal. Considering the Fast & Furious franchise team has long been eyeing Reeves to join in some capacity, it doesn't seem outrageous to say they'd want to place him in a role that is not only interesting and well-rounded but that also has true staying power. Like Leitch said, Reeves' potential role in the film series should have promise and legitimacy so that he can continue being a part of the movies in the future.
Taking everything into account, it appears that Fast & Furious 9 just might be the movie in which Reeves makes his franchise debut. And regardless of who he may play in the flick, his appearance should be — to quote the man himself — pretty darn breathtaking.
Fast & Furious 9 will drive into cinemas on May 22, 2020.