Heath Ledger Vs. Joaquin Phoenix: Who Was The Best Joker?
Let the battle begin. 
With the arrival of director Todd Phillips' long-awaited Joker movie, a new challenger has entered the arena in hopes of becoming the new Best Joker Actor Ever. His name? Joaquin Phoenix. His game? Well, doing his job and delivering the chilling kind of performance he knows is required of him, but possibly also dethroning the late Heath Ledger in the process. 
Since the announcement of Joker, fans have pit Phoenix and Ledger against one another, placing bets on whether or not the newcomer could shock and scare audiences as the failed-comedian-turned-crazed-killer Arthur Fleck as much as Ledger did through his turn in Christopher Nolan's The Dark Knight. The debate over Phoenix and Ledger as the Joker began months ago, but with the world finally able to see Phoenix strut his stuff in clown makeup and a tattered suit, the fight is no longer theoretical. 
So, now that Joker has landed in theaters, who's the better Clown Prince of Crime: Joaquin Phoenix or Heath Ledger?
Some say Joaquin Phoenix stole Heath Ledger's crown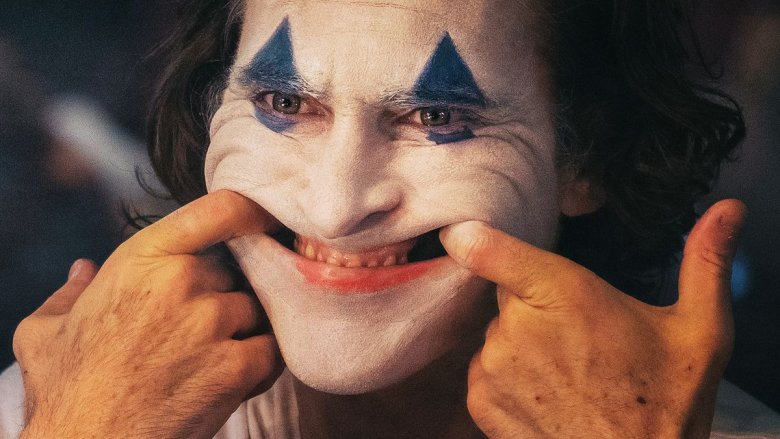 Niko Tavernise/Warner Bros. Pictures
Plenty of people were totally floored by the work Phoenix did in Joker — so much so that they now consider him better in the role than the late Ledger. Some even think Phoenix is the best Joker actor point blank. 
"With all due respect to previous Jokers and to the great Heath Ledger, Joaquin Phoenix is the best Joker. He has everything it needs," Twitter user Abdul Hakeem Aiman wrote. "We finally have a proper actor playing the character in a very unfamiliar new shape. If Ledger's a straight flush, Phoenix's a full deck." 
Added user @LordNaby, "I never imagined going in to it that I'd say this, but Joaquin Phoenix portrays the character better than Heath Ledger." 
Another fan tweeted, "I thought it would take a long time before someone delivers Joker better than Heath Ledger. As it turned out it only took 11 years and a certain Joaquin Phoenix [...] Joaquin Phoenix should get an Oscar, a golden globe, an Olympic gold medal, a Nobel prize, a ballon d'or, Knighthood, a champions league winner medal and a presidential medal of freedom for his performance as the joker."
A Twitter user by the name of Jess Lister wrote that Joker was "amazing" and "a total masterpiece," and that "Joaquin Phoenix did a better job than Heath Ledger." They added that Phoenix "definitely deserves all the awards that will surely be coming his way."
Over at KoiMoi.com, writer Manav R K aimed to settle the Joaquin-Phoenix-versus-Heath-Ledger debate once and for all. His verdict? Phoenix wins. 
"Phoenix's portrayal of Arthur Fleck is going to be remembered for a lifetime," he wrote. "His portrayal is so powerful that after the film was over I was so sucked into his world that I felt like I needed a good sleep. Phoenix's performance makes you feel sorry for being a part of this society and hence I say... Joaquin Phoenix'[s] Joker makes Heath Ledger's Joker even more badass than he was!"
Others still think Heath Ledger is the better Joker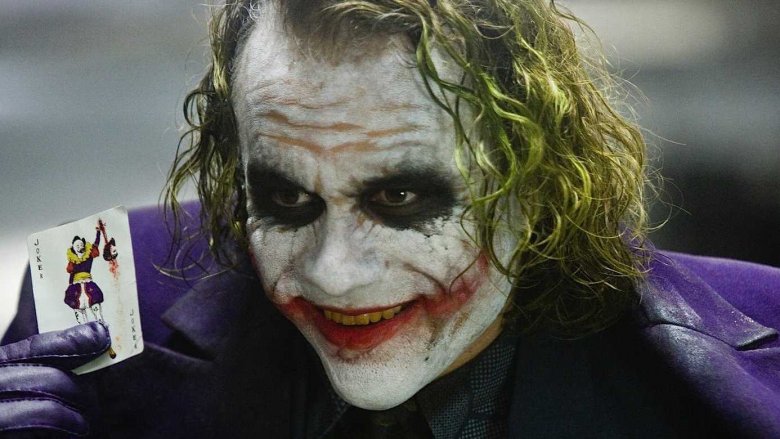 There can be no Phoenix-lovers without Phoenix-haters — or, at least, people who weren't moved enough by his performance to consider him a better Joker than Ledger.
In the outlet's comprehensive ranking of every Joker, Polygon placed Ledger several spots higher than Phoenix – with Ledger coming in second place behind Mark Hamill, who voiced the Clown Prince of Crime on Batman: The Animated Series, and Phoenix coming in fifth just ahead of Suicide Squad actor Jared Leto. 
Susana Polo of Polygon said of Phoenix's turn as the iconic comic villain, "His Arthur Fleck is impossible to look away from, even when you desperately want to. Phoenix sways, grimaces, shuffles, and delivers terrible, involuntary paroxysms of laughter even as he openly weeps. He just does it in service of a character who isn't particularly Joker-like, other than in the most superficial ways." 
Comparatively, Polygon's Patrick Willems wrote that Ledger delivered performance "so good it's worth forgiving it for all the terrible Halloween costumes and cosplays it inspired."
The Washington Post's David Betancourt also created a Joker ranking, placing Ledger immediately above Phoenix. While Betancourt praised both actors, he had stronger words to say about Ledger's performance: "Never had the Joker been more horrifying on screen." And over at USA Today, the same thing happened: the outlet's Brian Truitt felt Ledger was the better Joker, but still had praise for Phoenix.
On a different note, Jesse Hassenger of The Week wrote that Phoenix's version of the Joker falls short not only of the magnitude of Ledger's iteration, but also of the power of every Joker actor who preceded him.
"Even an actor as gifted as Joaquin Phoenix struggles with this. Todd Phillips' new Joker is a vastly more focused, disciplined undertaking than something like Suicide Squad, with a committed and often mesmerizing performance from Phoenix. Yet it still often feels more like a composite of influences than a real original [...] This is all very well-performed by Phoenix; it's also more indebted to Jokers past than the movie seems to understand," said Hassenger. "The movie wants desperately to make the Joker feel real and resonant, and Phoenix does his best. But ultimately, this may mark another transition for the Joker: a turning point from prestige role to party trick."
With so many different versions of the Joker in existence, no singular take on the iconic villain can be universally heralded as the best. Some will stick to stating that Ledger's Joker is their favorite, others will get behind Phoenix as the greatest Joker actor of all time, and plenty more will hold in their hearts a special place for Cesar Romero, Jack Nicholson, Mark Hamill, or heck, even Suicide Squad's Jared Leto and The Lego Batman Movie voice actor Zach Galifianakis. When all is said and done, there really is no one "best" Joker actor — it's entirely subjective — and being able to find even a little bit of greatness in each of them is pretty special.