Actors You Didn't Know Played More Than One Superhero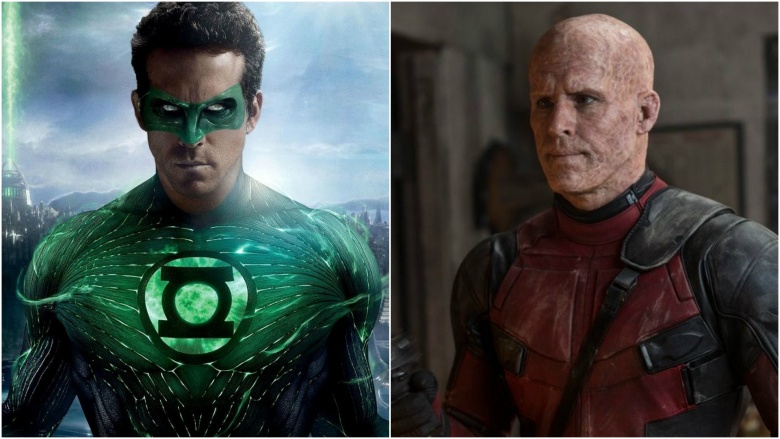 In the world of superheroes, everyone has two identities. Whether you're a billionaire vigilante or a teenage girl who can levitate, nobody is exactly who they seem to be. So maybe it shouldn't be all that strange to see an actor play not just one, but two characters ripped from the pages of comic books. Here are 10 stars who change their superhero shape as easily as Mystique.
Chris Evans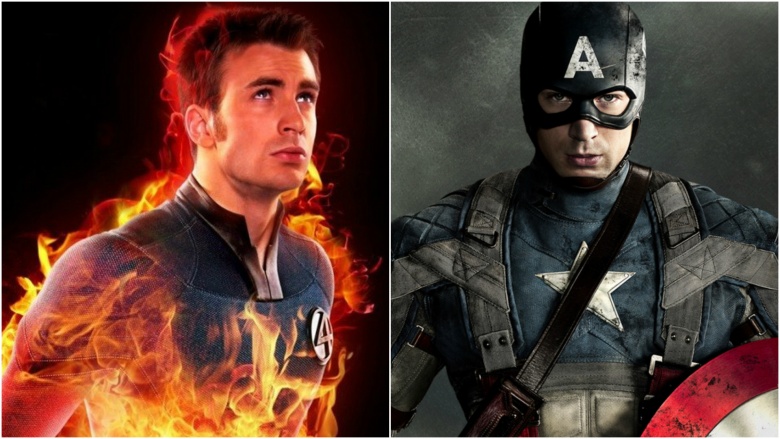 Six years before Chris Evans first appeared as everyone's favorite patriot in 2011's Captain America: The First Avenger, he played flashy showoff the Human Torch in Fantastic Four. Evans returned as the Torch for a sequel in 2007, but the Fantastic Four have since been rebooted with a new cast, while Evans' Captain America is now a central figure in Marvel's movie universe.
Ben Affleck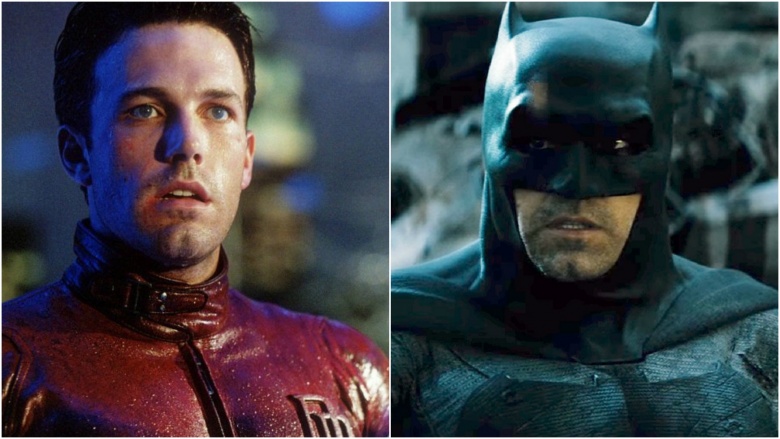 In Zack Snyder's Batman v Superman: The Dawn of Justice, Ben Affleck debuts as Batman with a level of grizzled world-weariness that makes it seem like the actor has been donning the cape for years. Maybe it's because Affleck first broke into the superhero game more than a decade earlier as the blind vigilante Daredevil.
Doug Jones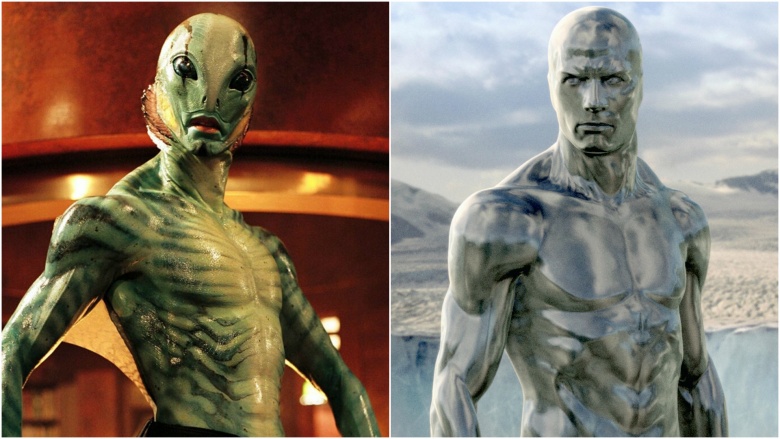 You might not recognize actor Doug Jones if you saw him on the street, but that's understandable. He plays Hellboy's pal Abe Sapien, although Frasier's David Hyde Pierce provided the character's voice in the 2004 original. Jones took over his character's voice work in 2008's Hellboy 2: The Golden Army (and also took on two other roles). In the interim, Jones lent his physical form to the titular character in 2007's Fantasic 4: Rise of the Silver Surfer, but the Surfer's voice came courtesy of Laurence Fishburne.
Halle Berry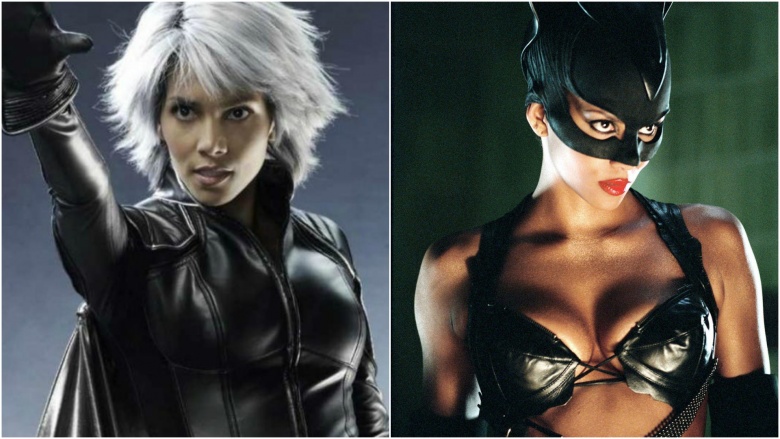 Halle Berry was one of the original X-Men in Bryan Singer's 2000 movie, portraying the white-haired, weather-controlling Storm. She reprised the role in 2003's X2: X-Men United and several other films in the franchise, but also found time to switch comic universes, jumping from Marvel to DC while starring as Batman's adversary Catwoman in her own 2004 film.
Aaron Taylor-Johnson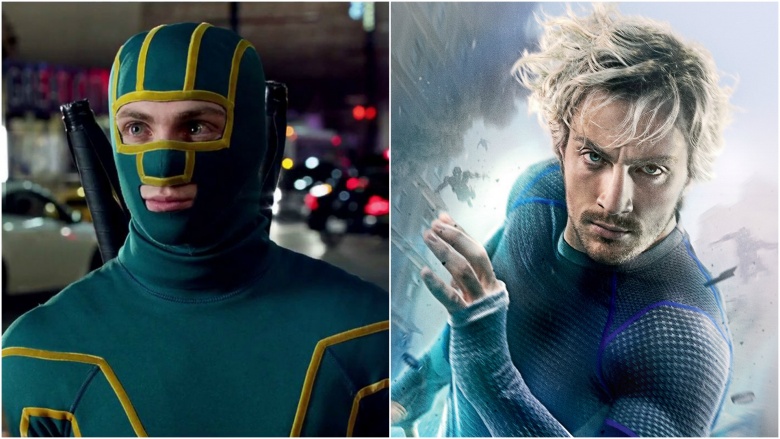 Aaron Taylor-Johnson played Kick-Ass, the ordinary teenager who becomes a real-life hero, in 2010's Kick-Ass and 2013's Kick-Ass 2. But he's decidedly non-ordinary—and he's also all grown up—as the ultra-fast Quicksilver in 2015's Avengers: Age of Ultron.
Nicolas Cage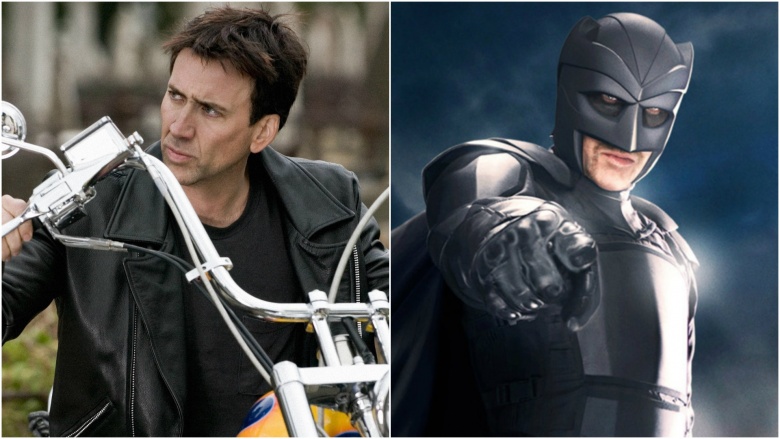 It took Nicolas Cage 25 years to play his first superhero, then he turned around and portrayed two within three years. Cage played the fiery anti-hero Ghost Rider in 2007's film of the same name before bringing the character of Big Daddy to life in Matthew Vaughn's 2010 adaptation of Kick-Ass.
Ray Stevenson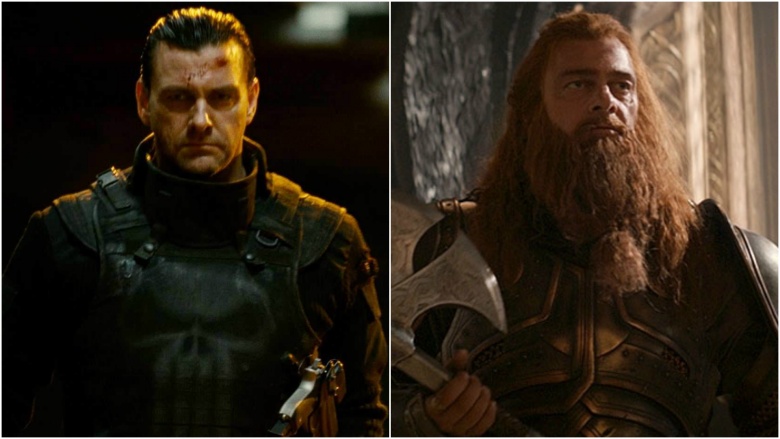 Irish actor Ray Stevenson found a home in Asgard as the axe-wielding Volstagg in Thor and Thor: The Dark World, but that beard might make it easy to forget that he once portrayed another Marvel character. Stevenson replaced Thomas Jane as the Punisher in 2009's sequel/reboot Punisher: War Zone.
Elliot Page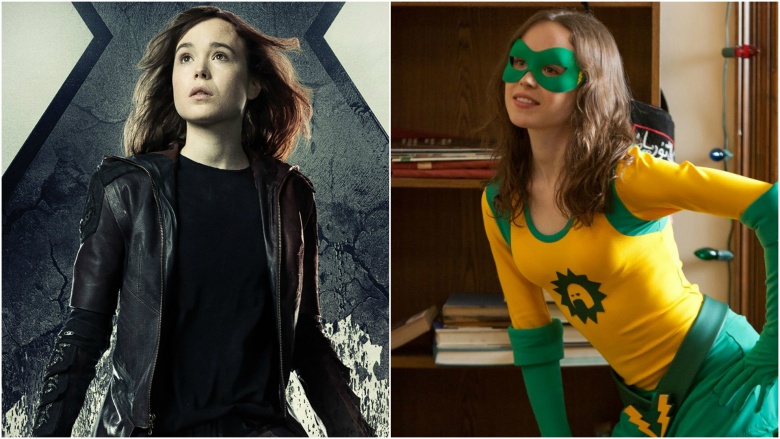 In the first two X-Men movies, two different actors played the team's youngest member, Kitty Pryde. But Elliot Page took over for 2006's X-Men: The Last Stand and reprised the role eight years later in X-Men: Days of Future Past. Meanwhile, Page embodied a very different superhero as the foul-mouthed Boltie in 2010's dark comedy-drama Super—written and directed by James Gunn, who'd later do super double duty by taking the reins for Guardians of the Galaxy and its sequel.
Samuel L. Jackson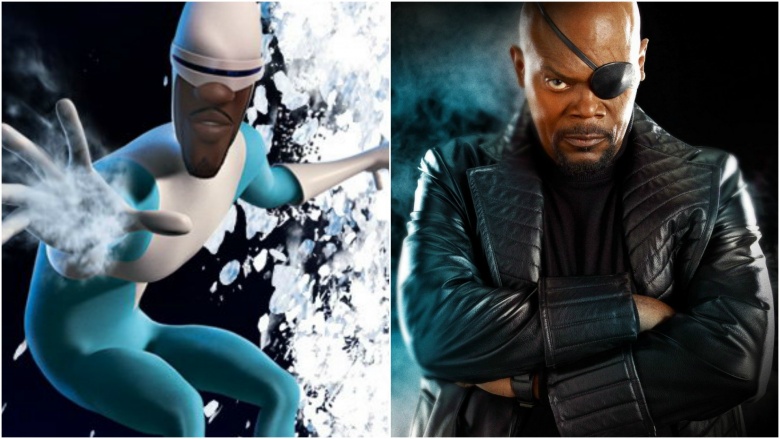 Samuel L. Jackson found an easy way into almost every Marvel movie when he took the role of Avengers leader Nick Fury, beginning with a cameo in Iron Man. But Jackson's first foray into the superhero realm came in 2004, with Pixar's The Incredibles. Although he voices the villainous Frozone, even Jackson's "good guy" characters are a little sketchy.
Ryan Reynolds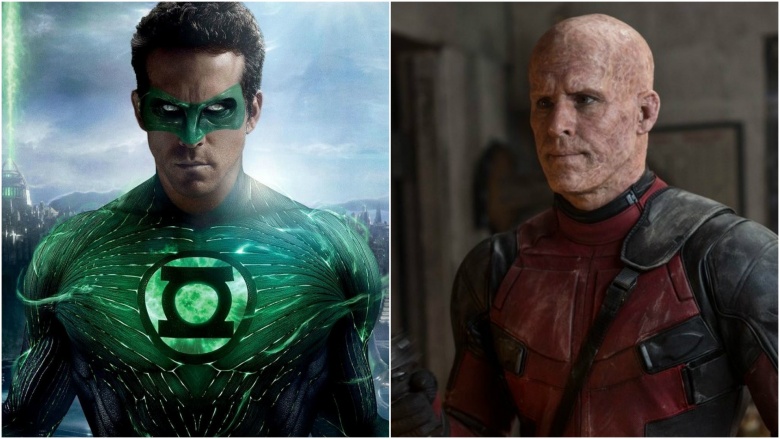 Ryan Reynolds first played the unhinged Deadpool in 2009's X-Men Origins: Wolverine, then took the anti-hero solo with Deadpool's own feature film in 2016. Reynolds is so perfect for the part that you might have entirely forgotten that he's also starred as a DC hero, taking the title role in 2011's Green Lantern.