The Biggest Question The Umbrella Academy Season 2 Has To Answer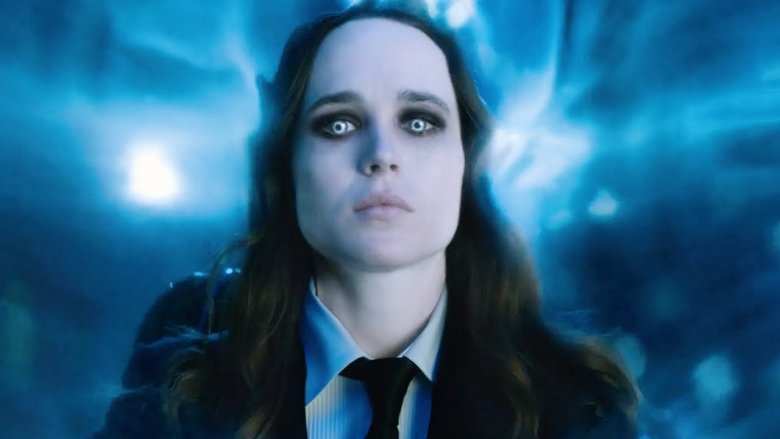 Netflix
Contains spoilers for The Umbrella Academy season 1 and the comics upon which the show is based
The premiere season of Netflix's The Umbrella Academy threw a lot at its audience. Based on the comic of the same name by Gerard Way and Gabriel Ba, the series took inspiration from the first and second volumes of its source material, Apocalypse Suite and Dallas. Viewers were introduced to a dysfunctional family of ex-heroes, seven extraordinary people who were all born on the same day across the globe and later adopted by the eccentric, emotionally distant billionaire Sir Reginald Hargreeves (Colm Feore). The Umbrella Academy season 1 brought us to the end of the world, showed us time travel and necromancy, and gave us two of the greatest hitmen the small screen has ever seen. 
But there are so many unanswered questions going into season 2. Where did Number Five (Aidan Gallagher) transport his family to in order to escape the apocalypse? Will we find out what really happened to Ben (Justin H. Min), or what led to the collapse of the Hargreeves family? Will Luther (Tom Hopper) and Allison (Emmy Raver-Lampman) become a thing? Most importantly, though, The Umbrella Academy season 2 must address this: What's become of Vanya (Ellen Page)?
Where The Umbrella Academy left off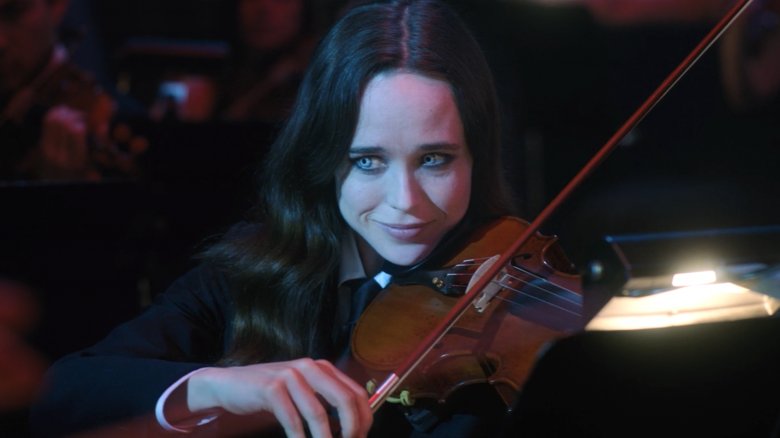 Netflix
During the Umbrella Academy season 1 finale, "The White Violin," we're finally shown the full extent of Vanya's power — an ability so dangerous that her adoptive father, Sir Reginald, put her on drugs at a young age in order to keep it suppressed and manipulated her into thinking she was nothing but absolutely ordinary. Sir Reginald's tactic turned out to be the wrong one. Vanya discovered her power, and her sense of betrayal clearly affected her ability to properly control it. She became not just a villain, but the greatest villain of all time — she was able to end the world. In order to subdue her, Allison fired a shot close enough to Vanya's ear that she fell unconscious, which gave Number Five just enough time to transport the entire family somewhere else.
How The Umbrella Academy comic differs from the TV series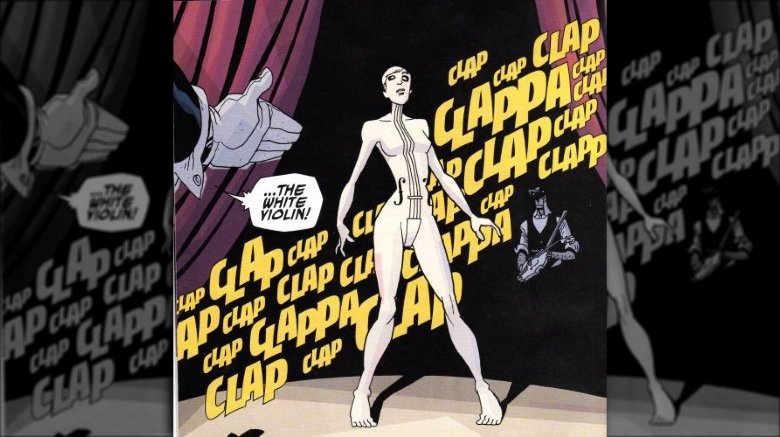 Dark Horse
When it comes to the show's source material, Vanya's fate at the end of The Umbrella Academy: Apocalypse Suite is a little different. In the comic, it's Number Five who manages to take her down, and not by just knocking her out — he actually shoots her in the head. The result is that Vanya remembers nothing about who she is or what she's done. She also loses her ability to walk.
The damage done to Vanya's brain allows for a period of gradual healing, both physically and emotionally. By the end of The Umbrella Academy: Dallas, Vanya begins to find redemption for her actions, and Allison forgives her for having taken away her ability to use her voice and power. 
What could we see on season 2 of The Umbrella Academy?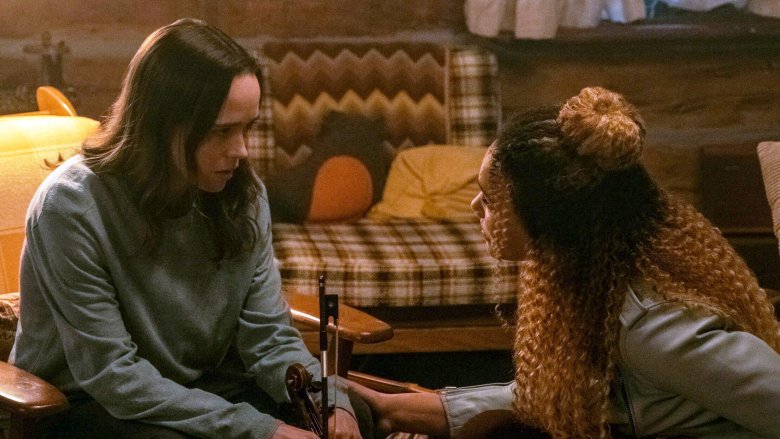 Netflix
Since Vanya didn't suffer a gunshot wound to the head on Netflix's The Umbrella Academy, the likelihood of her dealing with residual brain damage during the series' second season is pretty slim. But there is the strong possibility that the gunshot fired near her ear may have left Vanya deaf. 
Because her power to convert sound into energy relies on her ability to actually hear things, Vanya may be going into season 2 of the show just as helpless as she was when she went into the Dallas comic arc. What the Netflix series will really have to delve into during season 2 is how exactly that handicap will affect Vanya's villainous nature. In Apocalypse Suite, Vanya accepted her role as a villain pretty early on, so to have her follow-up arc be a redemptive one made sense to her character. When it comes to the live-action Vanya, it feels as if her villain arc was a pretty short one.
Vanya the villain?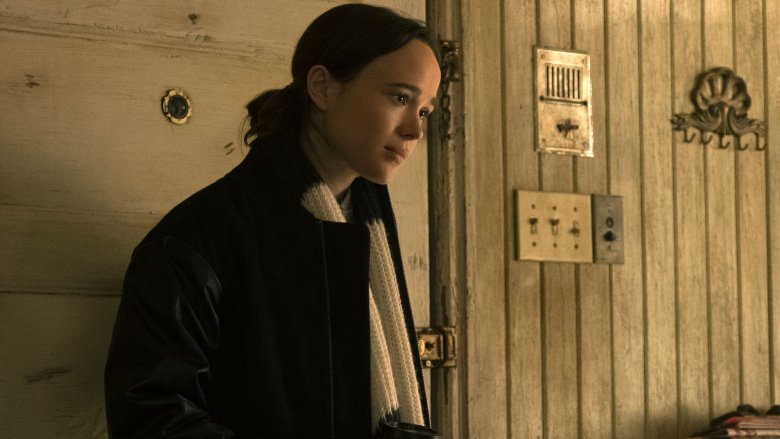 Netflix
There's also a good chance that the Netflix version of Vanya won't be suffering from amnesia going into The Umbrella Academy season 2. Sure, she had a gun go off near her head, but she's just as physically intact as the rest of her family members. If she still remembers who and what she is by the time season 2 rolls around, she might not be so inclined to let the rest of the Umbrella Academy nurse her back to health.
Even if the show's producers decide to give Vanya redemption on season 2 (for, you know, ending the world), they might also draw out her villainous streak just a little bit longer. We'll have to wait until season 2 drops to find out.