Jessi Combs Of MythBusters Fame Dies Following 'Horrific Accident'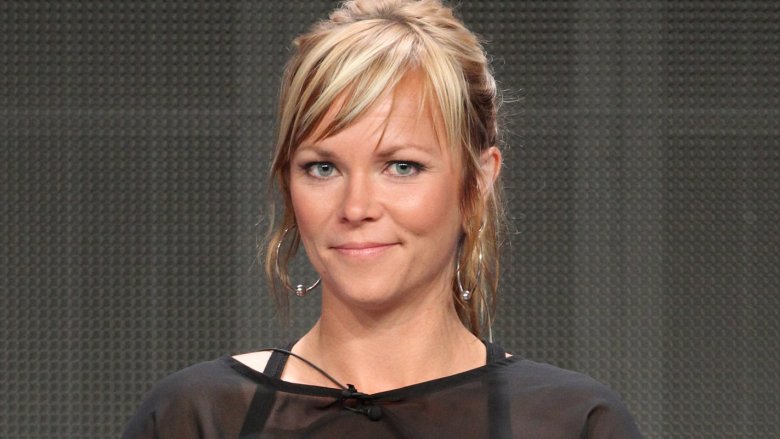 Frederick M. Brown/Getty Images
UPDATE: Thursday, August 29, 2019: A previous version of this story incorrectly stated Combs' age as 36 years old. Per Jalopnik, Combs was born in 1980, not 1983, as has been widely reported on media outlets. 
Jessi Combs, the professional racer and television personality who hosted MythBusters from 2009 to 2010, has died. She passed away on Tuesday, August 27, 2019 following an accident that occurred in southeast Oregon's Alvord Desert. Combs was just 39 years old. 
According to the Harney County Sheriff's Office (via E! News), a jet car was "attempting to break a land speed record," which resulted in a crash that led to one fatality. Combs was identified as the driver and pronounced dead at the scene. The cause of the accident is under investigation as of Wednesday, August 28, 2019.
Combs had taken to Instagram on Sunday, August 25, 2019 to write that she intended to break her racing record and reach a land speed of 512 mph. "It may seem a little crazy to walk directly into the line of fire... those who are willing, are those who achieve great things," she wrote. "People say I'm crazy. I say thank you."
A member of Combs' team, Terry Madden, confirmed her death in an emotional Instagram post. 
"So I don't know how to say any of this but it all needs said. I have never loved or been loved by anyone as much as this amazing woman @thejessicombs she was truly my unicorn and I enjoyed every single minute that I had with her. She was the most amazing spirit that I have ever or will ever know. Unfortunately we lost her yesterday in a horrific accident, I was the first one there and trust me we did everything humanly possible to save her!!" he wrote. "We the family have drafted a release and it will come out today with more proper info, but I was just woke up by the media tracking me down and I need everyone of her true friends to do what she would want 'take a deep breath, relax' and do good things with this."
Taking to Twitter, Discovery and Discovery Motor honored Combs, writing, "The Discovery and MotorTrend Family is deeply saddened to learn of the tragic passing of Jessi Combs. She was a friend and colleague, an icon in the industry, and an undeniable force of nature who left an indelible mark on the car world. Our thoughts are with her family and loved ones."
Often called "the fastest woman on four wheels," Combs set a record in 2013 by reaching 398 mph racing in her jet-powered North American Eagle Supersonic Speed Challenger. Five years later, she got that number up to 483.2 mph, and was keen on besting that this year. According to Road and Track, Combs' ultimate goal was to pilot the car beyond 512 mph to break the Fastest Woman on Earth record Kitty O'Neil set in 1976. 
Combs' racing earned her recognition as much as her television presence did. In addition to hosting MythBusters for a short while, she also took her automotive expertise to shows like Overhaulin', Truck U, Two Guys Garage, All Girls Garage, The List: 1001 Car Things To Do Before You Die, How to Build... Everything, and Xtreme 4x4. 
Our thoughts are with Combs' loved ones during this difficult time of mourning.