Helen Mirren Joins Cast Of Fast 8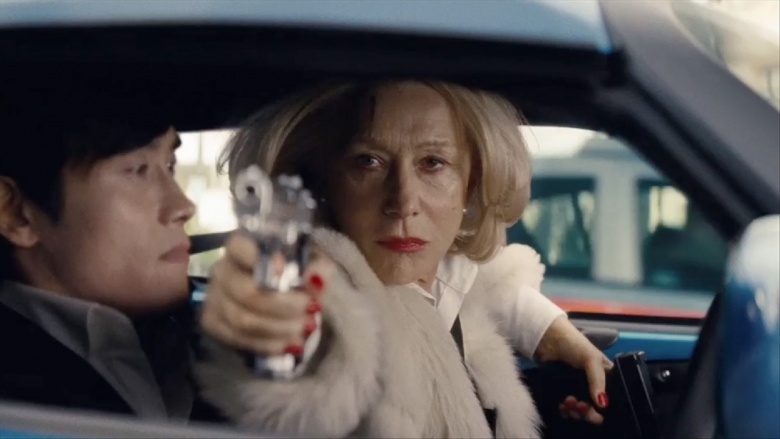 In the most surprising addition to the Fast and Furious franchise so far, veteran actress Helen Mirren is joining the crew of racers for the eighth film in the series. The award-winning Mirren, known for her roles in Cal, The Madness of King George, Calendar Girls, The Last Station, Hitchcock, and Teaching Mrs. Tingle, confirmed she'd signed on for Fast 8 during an interview with Elle.
"I want to be making film and theater, but film is particularly relevant. I like it to be serious," Mirren said. "Of course, having said that I'm about to do Fast and Furious 8. But that's for the fun of it. So maybe that's what I want as well, some fun and some relevant, serious, important movies."
At 70 years of age, some may think Mirren isn't cut out for the street racing action of the series, but her role in the Red movies signaled a willingness to deviate from less serious roles. She's currently working on David Frankel's drama Collateral Beauty, which also stars Will Smith, Keira Knightley, Kate Winslet, Ed Norton, and Michael Peña. That film is expected to arrive in theaters on December 16, 2016.
"I've always rather loved driving. I said, 'I'll be in it, but only if I'm allowed to drive if I do drive in it.' But we'll see," Mirren added. "We'll see how it transpires. Film is a wonderful thing and it can be so many different things."
Mirren is expected to play Magdalena, a former CIA agent hired by DSS agent Luke Hobbs (Dwayne Johnson) to help Dominic Toretto's (Vin Diesel) team stop Cipher (Charlize Theron) and her posse of baddies. The film will also feature Jordana Brewster, Michelle Rodriguez, Tyrese Gibson, Chris Bridges, Lucas Black, Nathalie Emmanuel, Jason Statham, Scott Eastwood, and Kurt Russell—so expect a lot of familiar faces returning from previous installments in the franchise.
Fast 8 is expected to hit the starting line on April 14, 2017.