Henry Rollins Was Almost Cast As Negan On The Walking Dead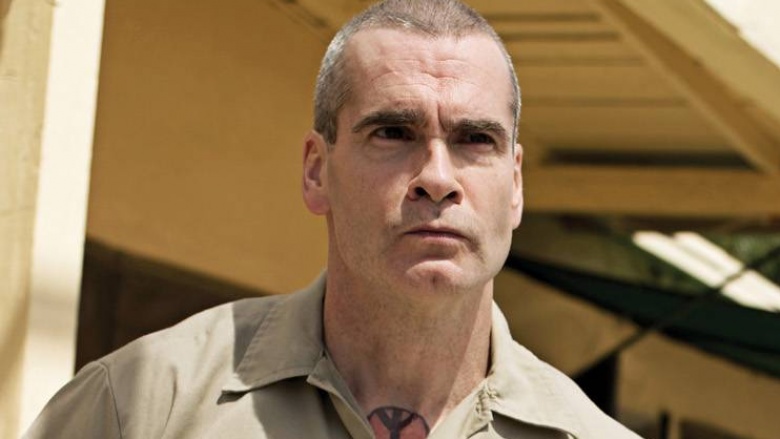 One of the main influences of The Walking Dead's new big bad, Negan, actually auditioned for the role on TV. In The Walking Dead comic series, Negan's hairline, chiseled jaw, and overall badass demeanor is based on the musician/actor Henry Rollins. During an interview with Forbes, Rollins revealed that he tried auditioning for the role of Negan, whose character was introduced in issue #100 of the comics in 2012. After weeks of teasing and hyping up his character, Negan debuted on AMC's TV series for its season six finale—played by Jeffrey Dean Morgan of Watchmen and Supernatural fame.
Here's what Rollins had to say about auditioning for the role:
Since I didn't get the part I can tell you this. I was up for the role of Negan because Charlie Adlard, who worked on the comic book, based that guy on me and so I was a shoo-in for an audition. The internet was wild with speculation because in the upcoming season they were going to introduce the character. A woman that works in my office put my name and the character's name into an internet search and all this speculation came up. I went for the audition and there were five pages of really cool dialogue with all these curses and it was beautiful, but I didn't get it. I later saw a photograph of the guy who did get it and he looks almost exactly like the comic book rendering. The woman at my office watched the episode where he turns up, the dialogue that I auditioned with was in the show and she said, 'It should have been you.'
Rollins is known for his music career in State of Alert, Black Flag, the Rollins Band, and his solo ventures. Outside of music, he's appeared in quite a few television series over the years, including 120 Minutes, Jackass, Sons of Anarchy, The Legend of Korra, and The Henry Rollins Show.
"I get great auditions, I auditioned for stuff like Narcos too, but rarely does anything come my way," Rollins added. "What usually comes my way is a no-audition thing like The Last Heist or He Never Died that the film's writer, Jason Krawczyk, wrote with me in mind."
Negan will return to bat when The Walking Dead season seven begins in October 2016.