Universal Pictures Cancels The Hunt Ahead Of Release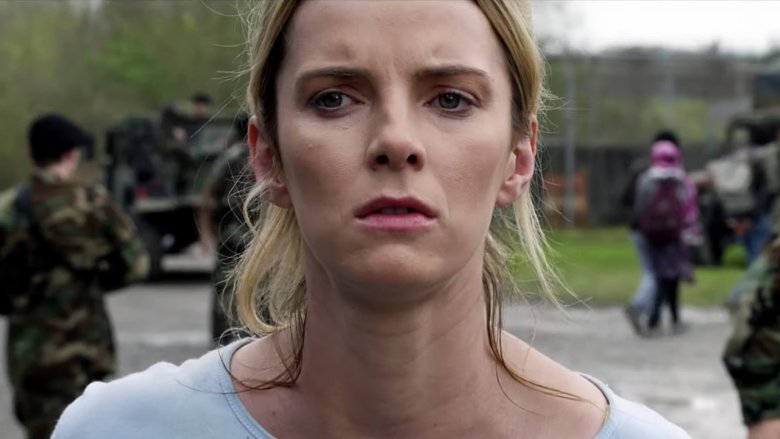 Universal Pictures has shelved an upcoming film due to political and social controversy.
As reported by Deadline, the studio pulled the plug on The Hunt, which stars Oscar winner Hilary Swank and GLOW standout Betty Gilpin alongside Ike Barinholtz (Neighbors, The Mindy Project) and Emma Roberts (American Horror Story). The film was written by Nick Cuse and Damon Lindelof of LOST and The Leftovers fame, directed by Craig Zobel, and produced by Blumhouse Productions, best known for producing horror films like Get Out.
The shelving of The Hunt is seemingly in response to two mass shootings within 24 hours — one in El Paso, Texas at a Walmart, and the second in Dayton, Ohio on a popular street full of bars — along with comments from U.S. President Donald Trump that seemed to reference The Hunt. The film will not be released on September 27 as previously planned. In the aftermath of the shootings, Universal halted marketing for the film, but has clearly decided to take the next step and cancel its theatrical launch altogether. 
"While Universal Pictures had already paused the marketing campaign for The Hunt, after thoughtful consideration, the studio has decided to cancel our plans to release the film," the studio said in a statement provided to Deadline. "We stand by our filmmakers and will continue to distribute films in partnership with bold and visionary creators, like those associated with this satirical social thriller, but we understand that now is not the right time to release this film."
The plot of The Hunt certainly relies on violence (gun violence in particular), telling the story of 12 strangers who reside in "red states" and discover that they are victims of "the Hunt," where liberal elites can hunt them for sport. In the film, Gilpin and Swank find themselves on the opposite sides of the political spectrum, with both women fighting for their lives.
Shortly after Universal stopped The Hunt's marketing plan, Trump saw fit to speak out against the film – railing against it on Twitter, saying it was meant to "inflame and cause chaos," and describing "Liberal Hollywood" as "racist." Ironically, in the film, the true protagonists are the "hunted" red-state denizens, not the "elites" hunting them in the first place.
Swank also spoke out about the film's cancellation, focusing on recent gun violence rather than the President's words: "I fully support the decision by Universal and the filmmakers regarding The Hunt. It is a choice that I also personally felt was necessary. I can't comprehend the violence happening in our county right now. We should all focus on healing, and above all else, kindness, sensitivity and humanity."
Currently, there's no word on The Hunt's fate at this point — it reportedly might end up on NBC's streaming service someday — but one thing is certain: it won't be coming out in theaters any time soon, if ever.