Disney Releases New Trailer For Pete's Dragon Remake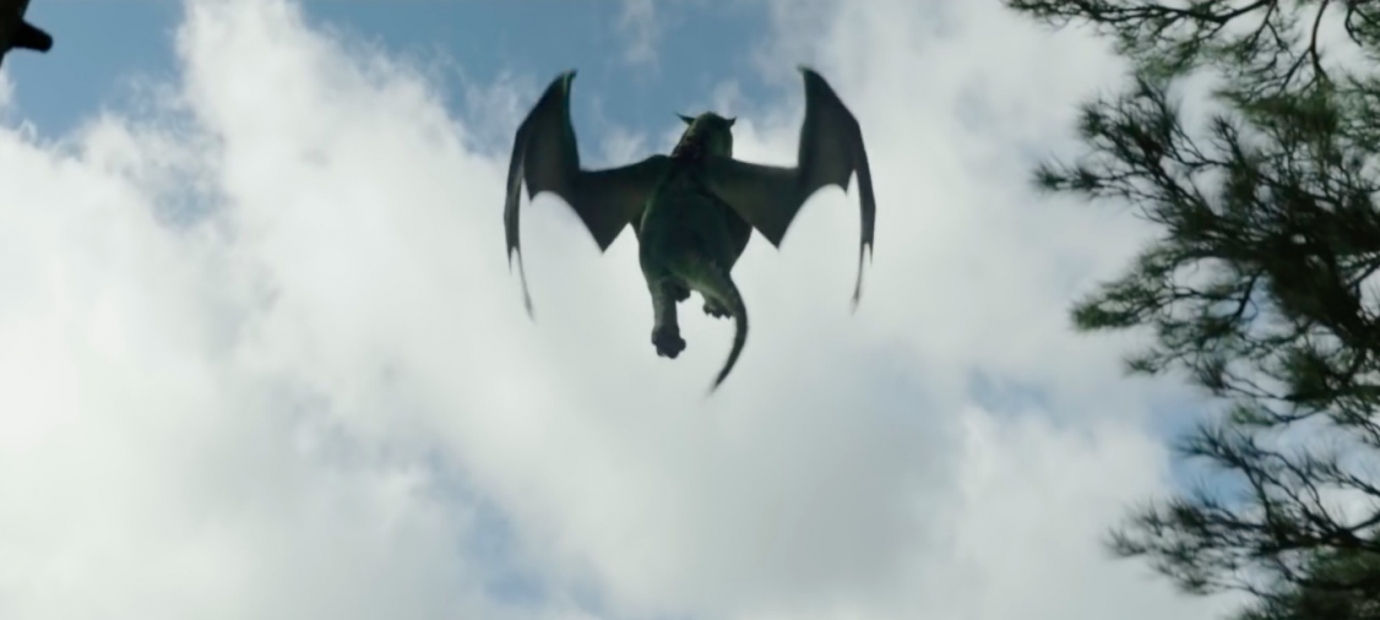 Disney's developed a real fondness for adaptations and remakes of late, and they show no signs of stopping with the first trailer for Pete's Dragon, a new version of their live-action/animated 1977 children's movie.
It looks like the title and basic premise ("boy befriends dragon") are all 2016's version has in common with the original. Pete (played by Oakes Fegley) is a 10-year old boy with no home or family—well, no family other than his best friend, a dragon named Elliot. In the original, set in the early 1900s, Pete was an orphan who escaped the clutches of his hillbilly family and found a friend in a cartoon dragon.
This is writer/director David Lowery's first major studio effort after having directed only one other film, 2013's indie romantic drama Ain't Them Bodies Saints. Now he's making Disney movies about friendly dragon—needless to say, it's a big shift in tone and scale. Bryce Dallas Howard, Robert Redford, and Karl Urban round out the cast.
Pete's Dragon is scheduled to arrive in theaters August 12, 2016. Check out the official synopsis and the trailer below.
For years, old wood carver Mr. Meacham (Robert Redford) has delighted local children with his tales of the fierce dragon that resides deep in the woods of the Pacific Northwest. To his daughter, Grace (Bryce Dallas Howard), who works as a forest ranger, these stories are little more than tall tales—until she meets Pete (Oakes Fegley). Pete is a mysterious 10-year-old with no family and no home who claims to live in the woods with a giant, green dragon named Elliott. And from Pete's descriptions, Elliott seems remarkably similar to the dragon from Mr. Meacham's stories. With the help of Natalie (Oona Laurence), an 11-year-old girl whose father Jack (Wes Bentley) owns the local lumber mill, Grace sets out to determine where Pete came from, where he belongs, and the truth about this dragon.