Amazon Studios, Viola Davis Adapting Fast Color Into TV Series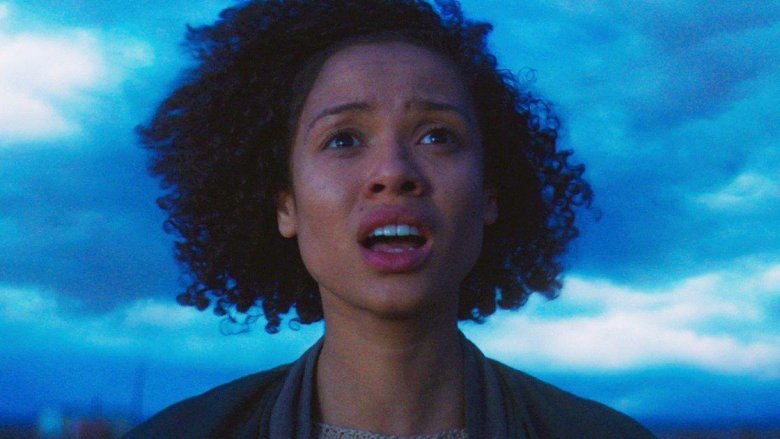 One of the best movies of the year is coming back to screens soon — and in a whole new way. 
Deadline has announced in an exclusive report that Amazon Studios is adapting the critically acclaimed, criminally underappreciated sci-fi superhero film Fast Color into a television series. 
How to Get Away with Murder stalwart Viola Davis and her husband, actor and producer Julius Tennon, are producing the project under their JuVee Productions banner. Fast Color writer-director Julia Hart and co-scribe Jordan Horowitz (under their Original Headquarters banner) also produce, as does Mickey Liddell of LD Entertainment. Hart and Horowitz will also write the pilot episode for Fast Color, with Hart directing it as well.
Released in April 2019 to an already-booming box office filled with films like Shazam!, Pet Sematary, The Missing Link, and The Curse of La Llorona, Fast Color sadly underperformed commercially despite raking in dazzling reviews from critics. The Cloverfield Paradox and Black Mirror actress Gugu Mbatha-Raw leads the film as Ruth, a former drug addict who experiences seizures that cause earthquakes and who returns home to reunite with her mother, Bo (Orange Is the New Black alum Lorraine Toussaint), and her daughter, Lila (Saniyya Sidney). Ruth soon discovers that the supernatural powers she believed she had lost over the years — ones that no one but her family knows about — are still very much a part of her. Trouble comes in the form of a scientist (Christopher Denham), a local sheriff (David Strathairn Ellis), and dangerous forces who are after Ruth and her family. The three generations of black women band together to reconnect with each other and their unique abilities, coming to realize that one of them might be the only person who can save the planet. 
It's unclear whether any of the actors from the film will return for the Fast Color series.
Hart, who made her directorial debut with the Timothée Chalamet-starring drama Miss Stevens, is incredibly excited that Fast Color is getting a television adaptation — as she should be. She said in a statement, "Since the day we premiered at SXSW, there has been an incredible outpouring of grassroots support for this film. We couldn't be more excited about the opportunity to continue living in this world, with these women, and can't imagine better partners than Viola and Julius and Mickey and Pete and everyone at Amazon."
Added Davis and Tennon, "Our commitment at JuVee as artists is what fuels our imagination. We want to play. We want to challenge. We want to ask, 'What if...,' Fast Color allows us to live in a world that fulfills all of the above. It's a story and world that reminds us that not only do we have a soul, but we have extraordinary, unlikely women who fiercely protect it."
Having made only $76,916 from domestic locations during its theatrical run, Fast Color went largely unseen and almost completely ignored by mainstream audiences — who were too busy seeing a riotously funny superhero movie, a remake of a classic horror tale, an adorable LAIKA animated movie, and a creepy spookfest to realize that another gem of a flick was right in front of their eyes. The magic of Fast Color wasn't lost on critics, though, as reviewers showered the film in praise. Richard Brody at The New Yorker said of the pic, "Fast Color is a superhero movie unlike any that I've seen from a major studio ... It's the rare superhero film that proceeds without a devotion to the spectacular that filters out, from the start, all the interest that's generated from close attention to ordinary life."
Obviously, there's much to love about Fast Color, and the fantastic critical response it received paired with its devastating underperformance at the box office was a recipe for a second chance at sweeping success. That the film didn't make much money, even by indie movie standards, signaled that a sequel, prequel, or any kind of film follow-up probably wouldn't be in the cards. But knowing how much the people who did see it loved it, there was certainly room for Fast Color to grow. Amazon Studios saw something special in Fast Color — the same thing critics did — and jumped on the chance to bring it back to life and give it the platform it deserves. 
With any luck (and we're confident that Fast Color won't need any considering how great the story is), the upcoming series will prove a smash hit on Amazon. The streamer hasn't announced when the Fast Color show will be available to watch, but we'll update you as soon as that information becomes available.