Disney Goes Hawaiian With First Moana Trailer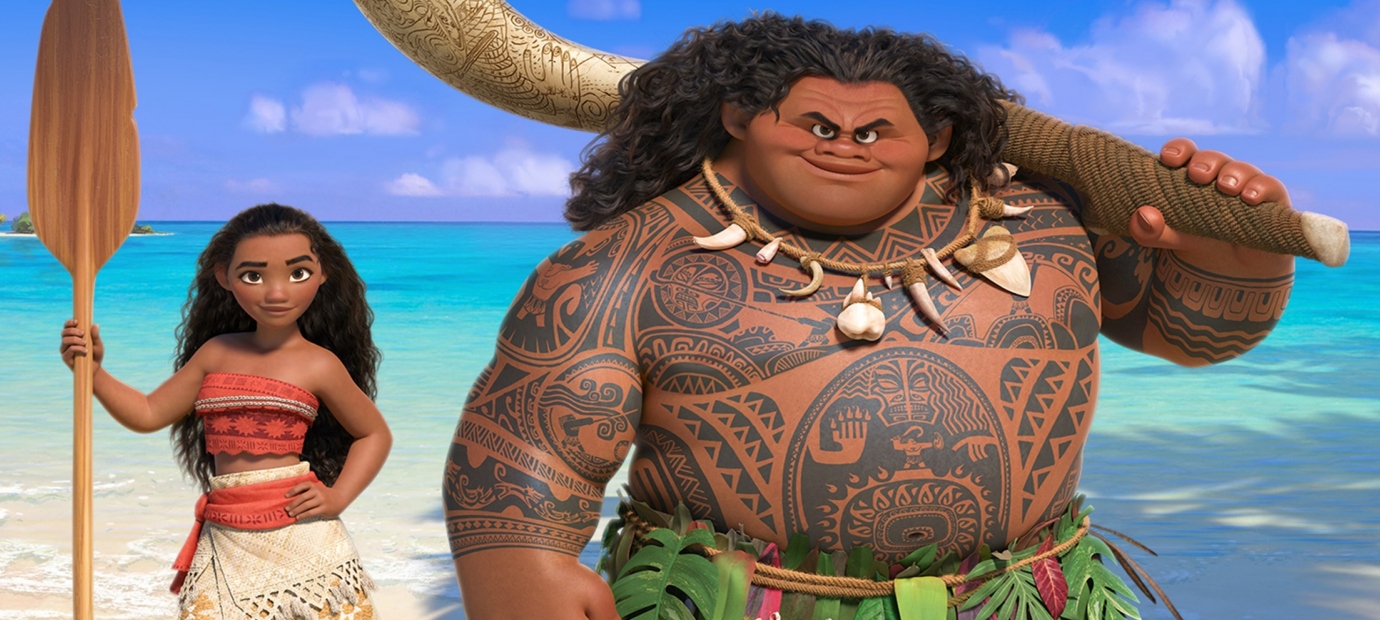 Disney has given us our long-awaited first glimpse of Moana, the animated adventure starring Dwayne "The Rock" Johnson as the South Pacific demigod he was born to play. Judging from the few moments of footage unveiled in the movie's first trailer, it contains some of the studio's most beautiful work to date.
Johnson lends his voice to Maui, the mythological deity who, legend has it, used his giant fishhook to drag the Hawaiian Islands from the sea and once lassoed the sun. Some of that is neatly summarized by Maui himself in the trailer—but as you've no doubt noticed, the movie isn't called Maui. The real star of the story is Moana, a teenage girl trying to save her people, voiced by 15-year old newcomer and native Hawaiian Auli'i Cravalho.
Moana was written and directed by Ron Clements and Jon Musker. You may not know the names, but you most definitely know their work. Maybe you've heard of Aladdin? How about The Little Mermaid? Well, they wrote and directed both, so you owe those guys your childhood, and so will your children for years to come if Moana lives up to that lofty pedigree.
Moana is a musical, in classic Disney tradition, and the studio jumped on the Hamilton train by hiring its creator and star, Lin-Manuel Miranda, to write and perform some original tracks, as well as Hamilton vet Phillipa Soo to voice a character. Those of you with tons of money to blow on pricy Broadway tickets may remember her as Alexander Hamilton's wife Eliza in the Broadway sensation. So far it looks like Disney has stacked the deck in Moana's favor by plugging stellar talent into every position.
Moana is scheduled to arrive in theaters on November 23, 2016. Check out the trailer and official synopsis below.
In the ancient South Pacific world of Oceania, Moana, a born navigator, sets sail in search of a fabled island. During her incredible journey, she teams up with her hero, the legendary demi-god Maui, to traverse the open ocean on an action-packed voyage, encountering enormous sea creatures, breathtaking underworlds and ancient folklore.