Doom Patrol Renewed For Season 2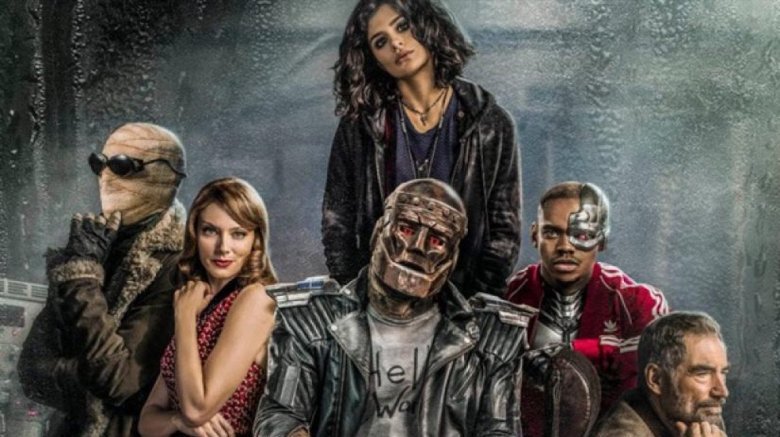 Here comes the Doom. 
DC Universe's Doom Patrol has scored a second season renewal, announced at this year's San Diego Comic-Con and confirmed by the folks at Entertainment Weekly, who were on deck at the streamer's glitzy convention panel. 
Executive producer Jeremy Carver and actress Diane Guerrero (you'll know her as Crazy Jane) announced the Doom Patrol season 2 renewal, then confirmed that the episodes are arriving in 2020. 
Not only will the second season of Doom Patrol drop on DC Universe, but it will also debut on HBO Max, WarnerMedia's upcoming streaming service scheduled to roll out early next year. Those keen to subscribe to HBO Max, which will include iconic sitcoms Friends and The Office upon launch, can also stream the 15-episode first season of Doom Patrol before they dive into the new season. 
Doom Patrol season 2 will feature the core cast once again – April Bowlby's Elasti-Girl, Joivan Wade's Cyborg, Matt Bomer's Negative Man, Brendan Fraser's Robotman, Alan Tudyk's Mr. Nobody, and Timothy Dalton's the Chief — and could explore storylines involving the Chief's daughter, Dorothy Spinner. 
Carver previously teased to EW, "We've introduced something of a major new character with the Chief's daughter, and we have still simmering resentments between the team and the Chief that will have to be resolved one way or another."
He also noted at the time that the Doom Patrol crew thumbed through DC Comics history to craft eccentric stories for season 1, and would do the same for season 2. 
"We have over 60 years of current and Silver Age and Bronze Age Doom Patrol comics, which really have been a lifesaver and an absolute repository of some of the most wonderfully bizarre and crazy ideas, but also beautiful character moments and depictions," Carver said. "We went full steam into season 1 with a 'smoke 'em if you got 'em' attitude, and we intend to fully continue that in any potential season 2 to come. There's a lot more where that came from."
Doom Patrol definitely isn't your average comic book adaptation, and it's for this very reason why so many people have taken to it. Viewers have raved about the series — pouring extra praise over its weirdness — and have even called it the best superhero show of the last 10 years. It's little wonder why DC Universe handed Doom Patrol a second season, and we have all the faith in the world that it'll be even better than the first. 
Check back with Looper for an update on the exact release date for Doom Patrol season 2.