Rick And Morty: Here's How You Can Become A Character On Season 4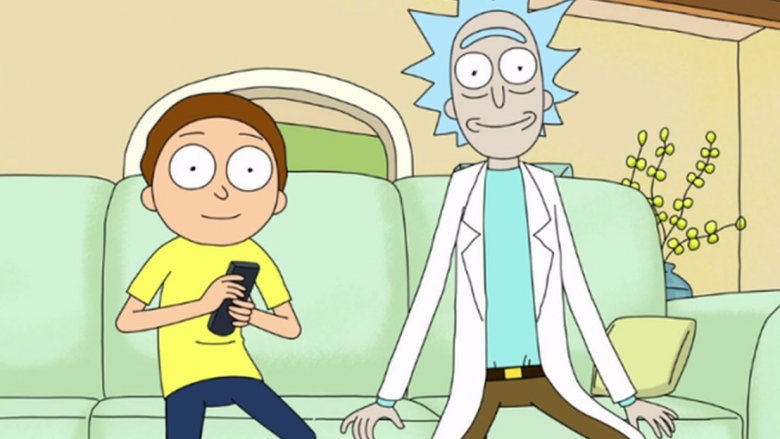 Ever dreamt of being a part of Rick and Morty? Well, that fantasy will become reality for a couple of lucky people. 
Thanks to a newly announced contest, fans have the chance to become characters on Rick and Morty season 4. 
The Rick and Morty team revealed in mid July 2019 that viewers can enter a contest through Prizeo that grants its winners a trip to Los Angeles, a meet-up with the series' endlessly zany creators Dan Harmon and Justin Roiland, a tour of the production studio, and a totally schwifty Rick and Morty merch bundle, plus paid airfare and hotel accommodations. Best of all? Two winners (one who entered the contest, plus their friend) will get drawn into a future episode of the show's fourth season, set to debut on Adult Swim this November.
Those interested in trying their hand at securing this once-in-a-lifetime opportunity can enter the Rick and Morty contest for just $10 USD. Each donation supports two great causes: NEXT for AUTISM, which transforms "the national landscape of services for people with autism," and Bergen County's United Way (BCUW) that benefits Prevail NJ, which "offers alternative residential options to adults with autism to combat the severe lack of housing available to these individuals." 
Anyone looking to donate even more money will not only be giving back to fantastic charities, but will also have additional entries submitted into the contest and will receive extra-special Rick and Morty rewards. 
Rick and Morty co-creator Roiland took to Twitter to encourage fans to enter the competition, as it benefits wonderful causes and is a kickass chance for two viewers to immortalize their love for the wacky animated series. "This is for a great cause and aside from that, think about how cool it would be to put inside the world of @RickandMorty," Roiland tweeted. 
Of course, there's also the possibility that contest winners will get some inside information about Rick and Morty season 4 during their studio tour, which would be rad for them but sad for the general public, as Rick and Morty secrets are ones kept beneath an airtight seal. Everyone who doesn't win the contest to be drawn into Rick and Morty season 4 can find out everything they need to know about the new season with our handy-dandy guide, then look forward to catching the premiere on Adult Swim in November.