Rip Torn, Men In Black And The Larry Sanders Show Actor, Dies At 88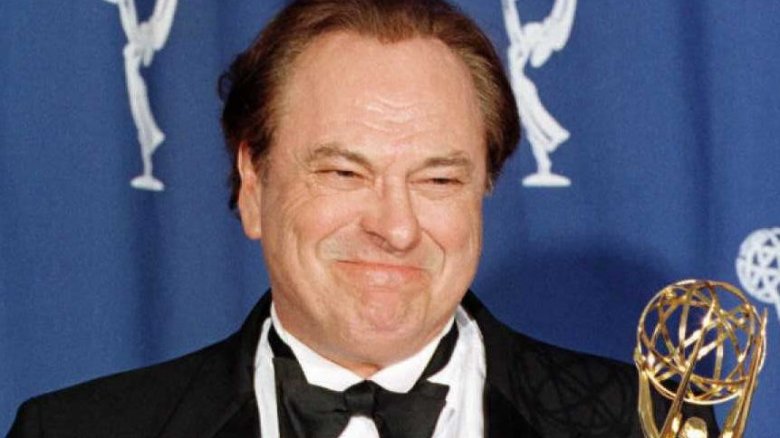 Kim Kulish/Getty Images
Rip Torn, the venerated comedy star best known for shows like The Larry Sanders Show and films like Men in Black, died on Tuesday, July 9. He was 88 years old. 
Torn's family was by his side at the time of his death, which occurred at his home in Lakeville, Connecticut. His publicist Rick Miramontez confirmed these details. The cause of death was not immediately available.
Torn was known for playing larger-than-life characters throughout his decades-spanning career, during which he racked up nearly 200 credits — perhaps the best known of which was his role as Artie on The Larry Sanders Show alongside the late Garry Shandling. After his breakout role in Albert Brooks' Defending Your Life, where he appeared with the comedy legend, Torn was cast on Larry Sanders at Shandling's insistence. As Artie, the devious-yet-put-upon producer who must keep the eponymous Sanders (Shandling) in line, Torn received worldwide acclaim as well as several Emmy nominations, taking home a statue for his role in 1996.
An Academy Award nominee for his role in Cross Creek, Torn explored the small and big screens as well as the stage throughout his career. From roles in Tennessee Williams plays like The Glass Menagerie to blockbuster appearances in films like Men in Black and Dodgeball: A True Underdog Story, Torn had an incredible range, likely in large part due to his belief that actors should play "comedy as drama and drama as comedy." His last major role was a recurring part on Tina Fey's 30 Rock, where he played Don Geiss, boss and mentor to Jack Donaghy (Alec Baldwin) and the fictional CEO of General Electric. 
Torn also attracted his fair share of controversy over the years. In 2010, he was arrested for breaking into a bank with an illegal firearm, claiming that he was so intoxicated that he thought the bank was his house, ultimately pleading guilty. He's also been responsible for on-set conflicts with co-stars like Norman Mailer, whom he attacked with a hammer on the set of Maidstone (though Mailer definitely fought back), and Dennis Hopper, whom Torn actually sued over the claim that he had attacked Hopper with a knife on the set of Easy Rider. (After the alleged incident, Torn was quickly replaced with Jack Nicholson.)
Torn was just as big of a presence as any of his most famous characters. With his passing, Hollywood has lost a great comedic talent. Torn has left behind a varied and excellent body of work that audiences can enjoy for years to come.
Our thoughts are with Torn's loved ones during this difficult time of mourning.