Avengers: Endgame Re-Release Fails To Beat Avatar As Top-Earning Movie Of All Time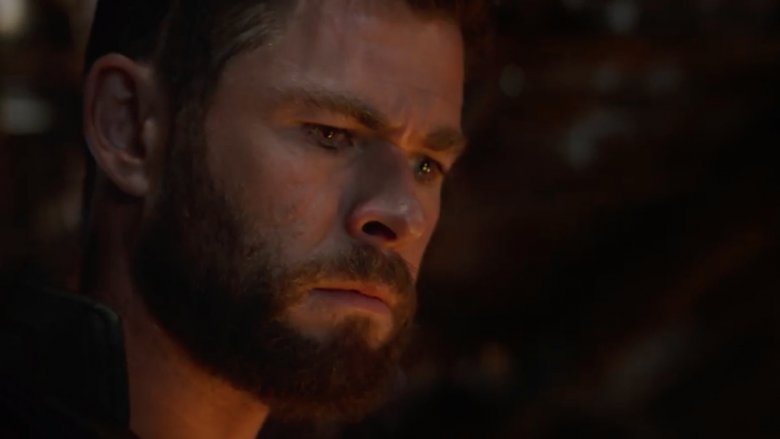 The Avengers came up short during their final mission.
Despite a re-release that featured a few minutes of new footage, Avengers: Endgame will keep its place as the second highest-grossing film of all time, leaving Avatar in the top spot it's held for a decade.
According to The Hollywood Reporter, Endgame performed respectably at the weekend box office, especially considering the film itself is unchanged aside from a few new tidbits during the closing credits. With an additional $5.5 million in the domestic market and a $2.3 million pull from overseas, its worldwide total is now $2.76 billion, but that's still $27 million short of Avatar's record of $2.78 billion. 
Since experts agree it would be "impossible" for Endgame to pick up another $27 million in the immediate future, it seems the plan to topple Avatar has come to a close, despite head Marvel head honcho Kevin Feige's attempt to snag the top spot in the record books.
Feige announced Endgame's re-release at the end of June, saying that the release wasn't exactly a new cut of the film, but a "bit of a marketing push with a few new things at the end of the movie." Though there were ostensibly a bunch of reasons to put Endgame back in theaters — to make it a true summer blockbuster, to keep Marvel in the news, to provide closure with new scenes, and so on — the biggest reason was obvious, and that was the chance to beat Avatar at its own game.
Still, Endgame's re-release did feature a small marketing push for Marvel's next project. With a short scene from the upcoming Spider-Man: Far From Home, which swings into theaters on July 2, included during the credits, this re-release did its job to get fans excited about young star Tom Holland's next outing as Spider-Man. Since both films feature Holland and Far From Home's events are reportedly heavily influenced by Endgame's major plot points, it stands to reason that Marvel would want fans to go into Far From Home with their Endgame memories as fresh as possible, as well as set Far From Home up for a massive box office pull of its own.
If you were hoping Endgame would reign supreme by the end of the weekend, don't worry — there are actually still ways for Endgame to pass Avatar, but Feige and his team might have to wait a little longer this time around. Avatar's worldwide total is so high in part because of its own re-release, so if the minds behind Endgame wait a little longer for another re-release, they could end up achieving their goal within the next year or so.