Netflix's Dark Crystal Prequel Adds Several New Cast Members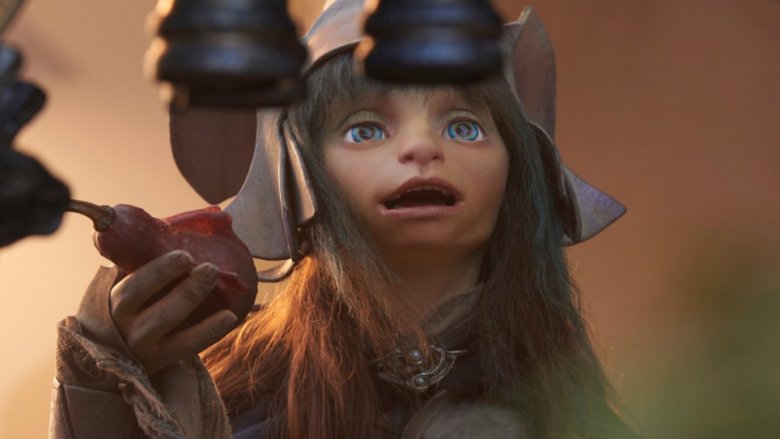 Netflix's Dark Crystal universe has added a trio of stars to its ranks.
Per Entertainment Weekly, all three of the new additions to The Dark Crystal: Age of Resistance, which premieres on August 30, are women: sci-fi film legend Sigourney Weaver will appear in the series as The Myth-Speaker; Ocean's 8 and Crazy Rich Asians breakout Awkwafina will portray The Collector; and Game of Thrones' Lena Headey, fresh off her full series turn as Cersei Lannister, will travel to a new fantasy world as a mysterious character named Maudra Fara.
The prequel series already has quite the cast lined up. Beyond actors from the original film like Dave Goelz, new stars added to the Dark Crystal: Age of Resistance roster include Benedict Wong (Doctor Strange), Hannah John-Kamen (Ant-Man and the Wasp), Taron Egerton (the Kingsman series), Anya Taylor-Joy (Split), Helena Bonham-Carter, Mark Hamill, and funnymen like Simon Pegg, The Lonely Island's Andy Samberg, and Keegan-Michael Key — but clearly, Netflix wasn't done with casting yet. 
Weaver and Awkwafina are certainly welcome additions in their own right, but Headey gets the distinction of re-teaming with some of her former Thrones castmates for The Dark Crystal: Age of Resistance. Natalie Dormer, who played Cersei's daughter-in-law and bitter enemy Margaery Tyrell, and Nathalie Emmanuel, whose character Missandei was cruelly beheaded by Cersei in the final season, will also appear in the series, though it's not clear whether Headey will share any screen time with her former co-stars. 
As has been previously reported, this series, set before the events of the classic 1982 film The Dark Crystal, is forgoing the use of CGI to rely on puppets, each of which will be voiced by this extraordinarily talented cast. Directed by Now You See Me's Louis Leterrier (who fought hard to go the more challenging route of using puppets and puppeteers), the film tells the story of three Gelflings, a race of creatures native to The Dark Crystal's central planet of Thra, who discover a terrifying reason why the Skesis race, their natural enemies, are so powerful. 
Those main Gelflings will be voiced by Egerton, Taylor-Joy, and Emmanuel, but it's a solid bet that big stars like Headey, Weaver, and Awkwafina will play enormous roles alongside them. Whether you're a Dark Crystal fan or new to the series, tune in to The Dark Crystal: Age of Resistance at the end of August to see how they factor into the world of Thra.