The Goldfinch - What We Know So Far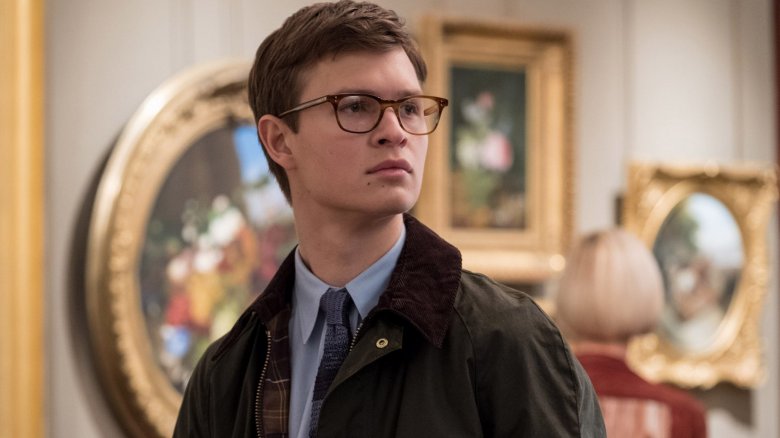 Hollywood loves sequels, reboots, and remakes of already popular franchises, but they've never stopped looking to the bestsellers list to draw inspiration for the next big blockbuster. Taking a hit book and turning it into a movie can lead to critical acclaim and big box office returns; with the right director at the helm and the perfect cast, a big-screen adaptation of a popular novel can bring in fans of the source material and as well as curious moviegoers eager to discover a new story.
One such adaptation is on its way to theaters in 2019, and on paper, it looks like it checks off everything on the list for a surefire success — it has an A-list cast, a compelling story, and a hit novel beloved by fans across the world. We're talking, of course, about The Goldfinch, based on the acclaimed novel by Donna Tartt that's enthralled critics and fans alike since its original release. From Nicole Kidman's dramatic transformation to the sprawling story, here's everything you need to know before The Goldfinch arrives in theaters this fall.
When is The Goldfinch's release date?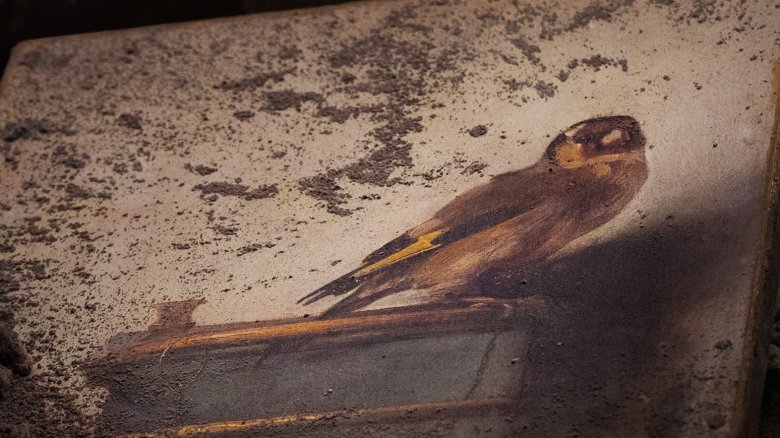 Fans of Donna Tartt's work have grown accustomed to waiting — her shortest gap between novels is the ten-year drought that spanned between her 1992 debut The Secret History and its follow-up, The Little Friend — so the fact that The Goldfinch has taken six years to make its way to the big screen is almost to be expected. But for those who've been eager to see this story brought to life in theaters, that patience will soon be rewarded: The Goldfinch is scheduled to arrive on September 13, 2019.
As film lovers are well aware, a fall release date for a major motion picture tends to signal the studio's belief that the film in question could be a contender during awards season. After blockbuster season fades in August, audiences tend to be in the mood for more serious fare — and awards voters are also more likely to remember a movie that earned acclaim later in the year. Whether this confidence pays off after critics have their say obviously remains to be seen, but this release date bodes well for the way studio execs feel about The Goldfinch.
Who's starring in The Goldfinch?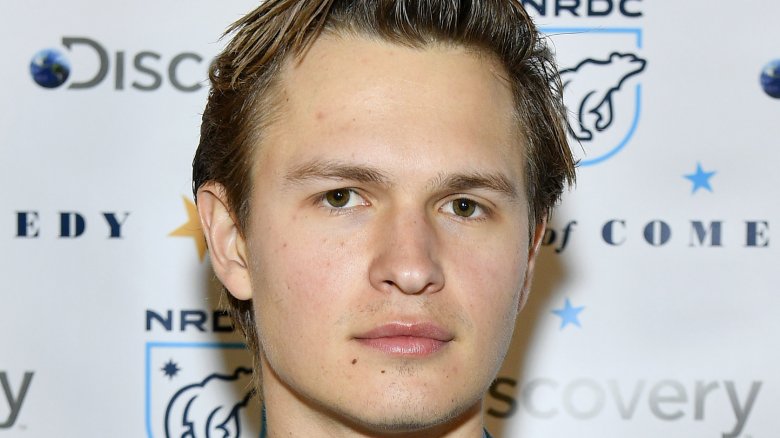 Roy Rochlin/Getty Images
When it came time to cast The Goldfinch's main character, Theo, the minds behind the film knew they would have to cast someone who could shoulder every bit of the protagonist's intense, harrowing emotional journey — and thanks to a breakout role in a summer hit by Edgar Wright, one young star ended up nabbing this huge role. Ansel Elgort had been making waves for some time, appearing in everything from The Fault in Our Stars to the Divergent film series, but it was his quiet yet emotional turn in Baby Driver that got him enough attention to book the role of Theo.
After another search for a young actor who could take on the role of Theo's friend Boris, a recent Oscar-nominated film yielded the perfect up and coming actor. After his breakout role in Christopher Nolan's epic war film Dunkirk, Aneurin Barnard was chosen to play Boris, giving the two new stars a chance to prove that they can carry such a huge film.
Who's in The Goldfinch's supporting cast?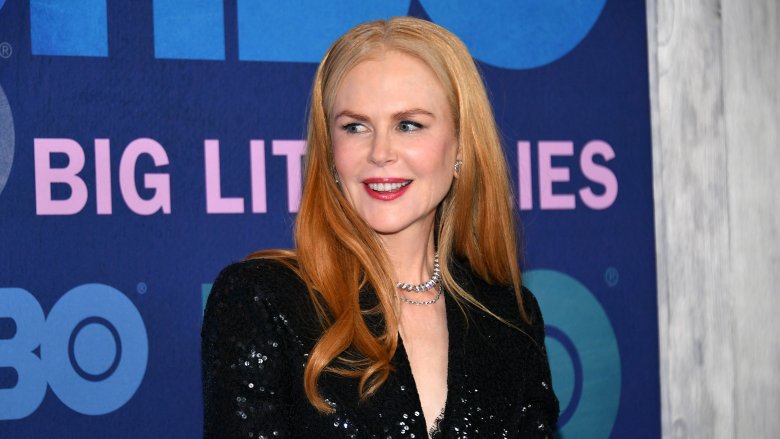 Dia Dipasupil/Getty Images
Ansel Elgort and Aneurin Barnard will serve as The Goldfinch's two main stars, but the rest of the cast is appropriately A-list and features plenty of actors who have won huge awards for work on big and small screens. Perhaps the biggest name is Oscar- and Emmy-winning star Nicole Kidman, who has won critical acclaim for everything from Moulin Rouge! to The Hours and Big Little Lies. Kidman will be playing Samantha Barbour, the prickly but extremely kind New York socialite who takes Theo in after his mother's death. On the other side of the spectrum, Emmy winner Sarah Paulson, known for her work with showrunner Ryan Murphy on series like American Horror Story, will appear as Xandra, a shady character in Las Vegas who lives there with Theo's deadbeat father.
The film will also feature recognizable faces like Jeffrey Wright (Westworld) as Theo's mentor Hobie, Denis O'Hare (another AHS alum) as a shady art dealer, Luke Wilson (known for films like Old School) as Theo's father, and Stranger Things and It breakout Finn Wolfhard as a younger version of Boris. Truly, The Goldfinch has no shortage of huge stars.
What's in The Goldfinch's trailer?
Ahead of the film's fall release, the first official trailer came in May of 2019, giving audiences their first glimpse of a film that has been years in the making. The trailer, which spends most of its time gazing at an incredibly depressed Theo, shows viewers his first glimpse of the titular painting alongside his mother, as well as the explosion at the Metropolitan Museum of Art that killed her.
The trailer showcases somber, searing music and quick shots of the entire film, including cast members like Barnard, Wolfhard, Wright, and Kidman, as well as shots of Theo during his extremely troubled youth, during which he's played by young actor Oakes Fegley. With cinematography by legendary director of photography Roger Deakins to round everything out, the trailer leaves fans with zero doubts that the film will be every bit as cinematic as the source material deserves.
What's the Goldfinch's story about?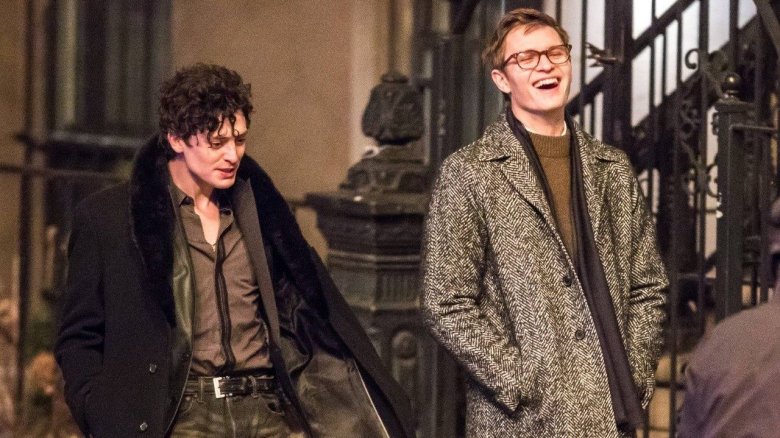 Told from the perspective of Theodore "Theo" Decker, The Goldfinch is the story of a painting that shares its name with the book's title, as it passes throughout different hands and travels throughout the world over a series of decades. When Theo is just 13 years old, he sees the painting at the Metropolitan Museum of Art on a trip with his mother, briefly noticing a young girl with vibrant red hair before a bomb explodes in the museum, killing his mother and countless others. In the rubble, a mysterious old man encourages him to steal the painting; Theo does, taking it with him throughout New York, Las Vegas, and beyond.
Eventually, Theo loses track of the painting but embarks on a desperate bid to get it back with his best friend Boris, despite the fact that Theo is leading a difficult life and struggling with an addiction to prescription medication. Boris, who once stole the painting from Theo, ends up taking Theo to Amsterdam to meet with art dealers who are holding the painting hostage, leading into an explosive, frightening narrative that ends in bloodshed and terror — and ultimately triumph.
Nicole Kidman's radical Goldfinch transformation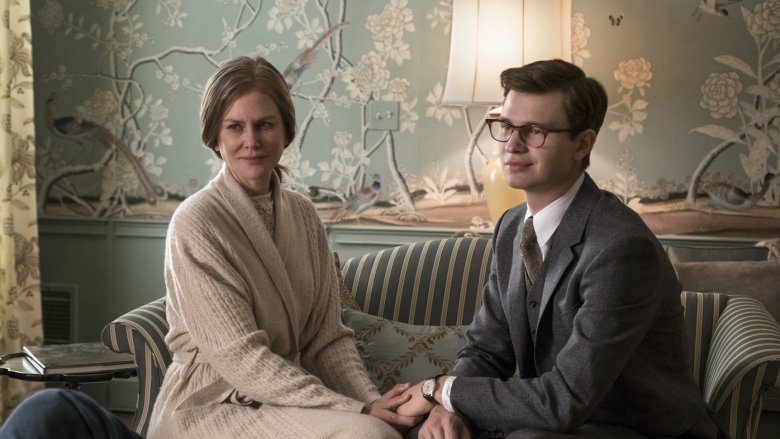 The Goldfinch's story takes place over a number of years, so it stands to reason that some of the older cast members would have to undergo pretty dramatic prosthetic transformations — and Nicole Kidman, whose character is a vital part of Theo's life, is no exception. Considering that Theo later becomes engaged to her daughter Kitsey after she takes him under her wing in the aftermath of his mother's death, Samantha Barbour is a part of the entire story, and some on-set photos show just how much Kidman had to transform for the role.
Though most of Kidman's scenes so far feature Kidman looking her actual age, she's also been spotted submerged under heavy prosthetics and a graying wig to age her, obviously meant for scenes during Theo's adulthood. Kidman, who won an Academy Award for playing Virginia Woolf in The Hours while donning a fake nose, is no stranger to intense prosthetics — it might take audiences a minute to adjust to her changing appearance, but she's just returning to her acting roots in another role that could net her recognition during awards season.
The Goldfinch's bestselling source material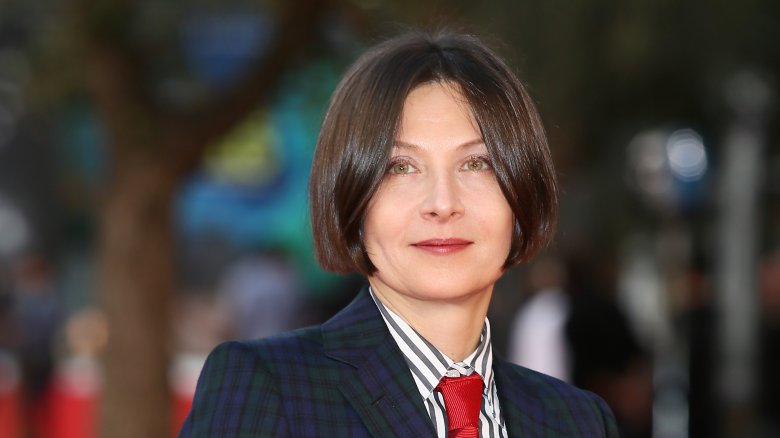 Ernesto S. Ruscio/Getty Images
The Goldfinch was written by well-regarded author Donna Tartt, who had already made plenty of waves in the literary world with her first two novels. Tartt's debut, 1992's The Secret History, is the twisted tale of a group of college students desperately trying to cover up a murder; she followed it up with The Little Friend, a mystery that focused on a young girl in Mississippi struggling with her brother's mysterious death, which critics venerated as a chilling, dreamlike story.
However, Tartt broke fully into the mainstream with The Goldfinch, which came a full 11 years after The Little Friend was released in 2002. Released in 2013, the lengthy, ambitious novel immediately attracted lots of positive buzz, even described by The New York Times as "Dickensian." Ultimately, the book went on to win the Pulitzer Prize for Fiction in 2014, elevating Tartt to a new level of mainstream fame — and intensifying Hollywood's interest in her increasingly popular work.
The Goldfinch's film rights were a quick sell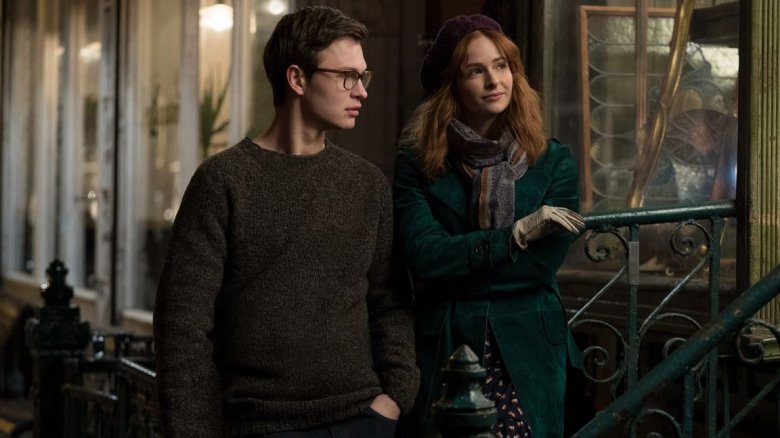 With the film rights up for sale, Hollywood started vying in earnest for the chance to score Tartt's first-ever adaptation, and in 2014 — a year after the book's release and shortly after it won the Pulitzer Prize — a major studio stepped in to purchase the film rights for The Goldfinch. The book, which at this point had spent dozens of weeks on The New York Times' bestseller list, was snapped up by Warner Bros. Studios in conjunction with RatPac Entertainment, the production company co-founded by director Brett Ratner.
It made sense at the time for Warner Bros. to pick up the rights, especially since they had previously purchased the rights to The Secret History, which was never made into a movie. Perhaps the studio was even hoping that they could create a sort of connected literary universe using Tartt's novels as the source material, but with The Secret History still awaiting development and its award-winning successor primed for the screen, The Goldfinch became the immediate focus.
Who directed The Goldfinch?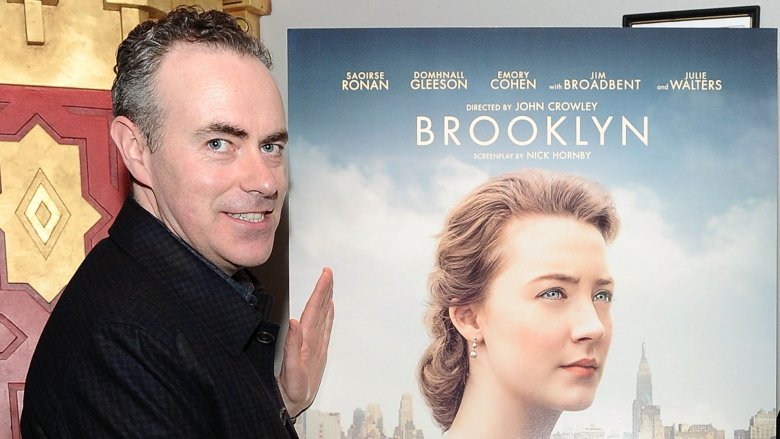 Daniel Zuchnik/Getty Images
When it came time to choose a director for The Goldfinch, the studio likely wanted somebody who was fairly experienced but also an exciting name. Eventually, they settled on John Crowley, an Irish director with a strong background in theater.
Crowley's breakout film came in 2003 with Intermission, which won several filmmaking awards in Ireland, but he hit even bigger with 2015's Brooklyn, an Academy Award nominee for Best Picture that starred Saoirse Ronan and Domhnall Gleeson, among others. An enormous awards season hit, Brooklyn also picked up nominations for Ronan's performance as well as for Best Adapted Screenplay, and it even won the BAFTA for Best British Film. Considering that Crowley has plenty of experience directing personal yet epic stories that span years and continents, it seems only appropriate that he would be the right choice for The Goldfinch, a film which makes its way across the world while still remaining intensely introspective and personal.
The Goldfinch could have been a television series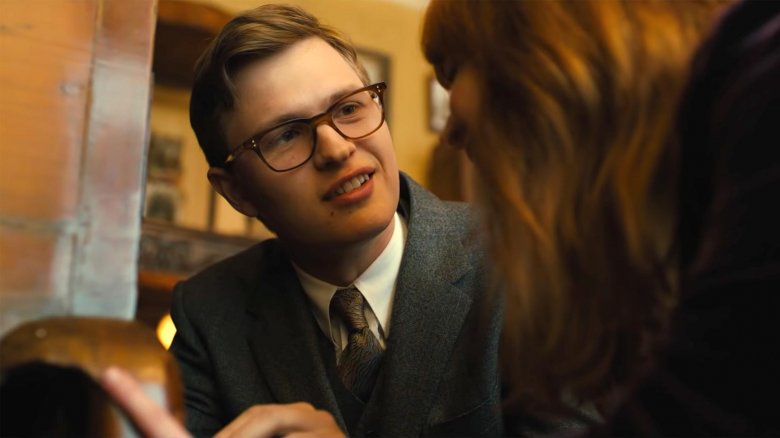 Considering that the novel runs a whopping 784 pages and spans years of Theo's life, it seems, at first glance, like all of this plot might be too much to possibly fit into just one film. To that end, it's not surprising that when an adaptation was first suggested in the aftermath of the novel's overwhelming success, it could have ended up being a miniseries rather than a feature film.
In 2013, before the book went on to scoop up the Pulitzer Prize, it was shopped by Tartt's representatives as her first ever novel to be adapted for either the small or large screen. Even though The Secret History made waves upon its release, it never ended up getting an adaptation of its own, despite interest from a list of potential suitors that included Melissa Rosenberg (Jessica Jones) and Gwyneth Paltrow. Ultimately, The Goldfinch was set up to be Tartt's first adaptation, with The Hollywood Reporter noting that it was being shopped to various networks as a potential miniseries.
Much as the idea to turn the book into a series might have made sense — particularly during the era in which book-to-television adaptations like Big Little Lies and Game of Thrones have earned HBO millions of new viewers and widespread acclaim — The Goldfinch eventually ended up making its way to the big screen instead.
The Goldfinch flies to Amazon Studios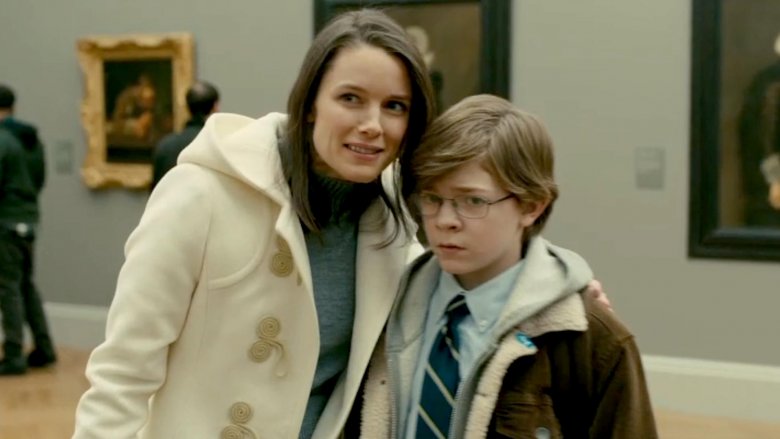 Ultimately, Warner Bros. ended up sharing their film adaptation of The Goldfinch with another high-profile studio, albeit one that didn't actually exist in 2014.
In 2017, Warner Bros. announced that it was teaming up with Amazon Studios to partner on The Goldfinch, meaning Amazon would invest a significant chunk of the film's budget (reportedly totaling close to $40 million) in exchange for streaming rights on their Prime service after the film's theatrical release, which will be handled by Warner Bros. Though many studios aggressively lobbied to be a part of this partnership, Amazon won out, and that may be due to more than their sizable financial contribution. Thanks to Manchester by the Sea, an Amazon Studios-produced indie that scooped up multiple Academy Awards, the streaming service became the first to score an Oscar nomination for Best Picture, which could only potentially bode well for The Goldfinch's future.