All The Best Stuff Coming To Netflix In July 2019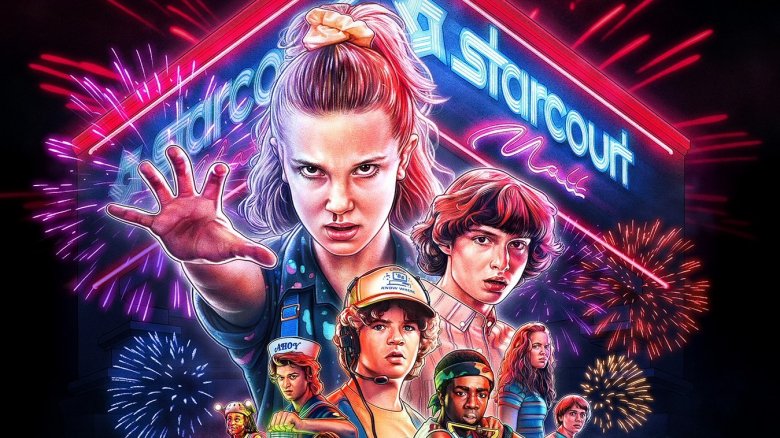 We already know Netflix is dropping all seven seasons of Pretty Little Liars next month, along with a few other fan favorite films and shows. We're saying goodbye to the Matrix trilogy and the Mummy trilogy, just to name a few.
But as usual, Netflix is making up for the losses with a ton of brand new content. For starters, go ahead and cancel the fireworks, because Stranger Things 3 is finally coming out on July 4. Who has time to celebrate the birth of a nation when there's still danger looming in Hawkins? Nobody, that's who!
There's also a slick new sci-fi horror series on its way called Another Life. Details on that title are slim, but the few glimpses we've seen suggest claustrophobic alien space horror of the best kind.
What else? There's a lot on the way, so here's a look at all the best new arrivals coming to Netflix in July 2019, starting with the Netflix originals.
The Last Czars — July 3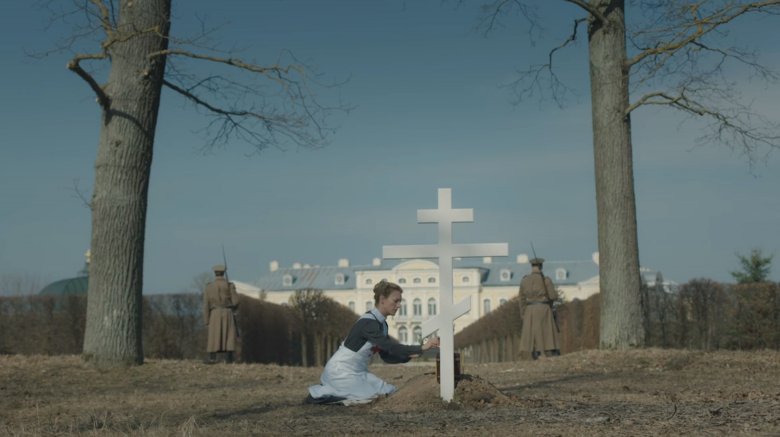 History buffs aren't the only audience for Netflix's upcoming The Last Czars. The series will combine documentary-style information plugs with dramatic reenactments to trace the history of Czar Nicholas II, Russia's last emperor. With a focus on the revolution that brought the Romanov dynasty to its knees, The Last Czars is bound to be riveting television, with production quality that looks like it rivals any big-budget historical epic. Let's put it this way: If your only knowledge of the Romanovs, the February Revolution, and Rasputin comes from watching the animated Anastasia as a kid, get ready for a whole new world of insight into the fall of what was once one of the planet's most powerful empires.
Tune in for the entire series when it arrives on July 3.
Stranger Things 3 — July 4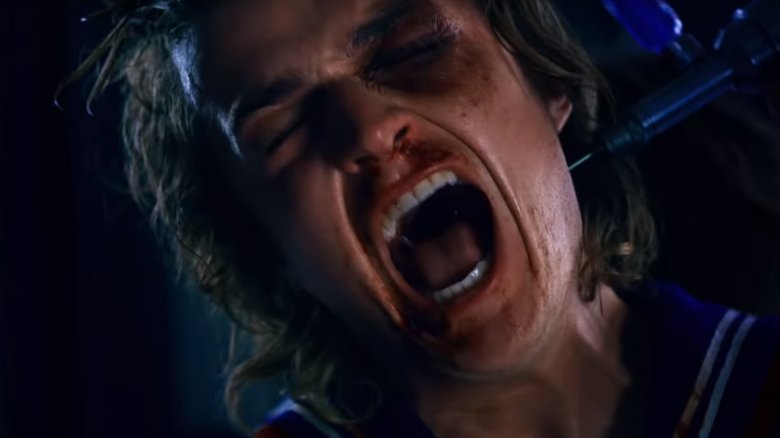 There probably isn't a single person reading this who needs a recap of Stranger Things. Netflix's throwback horror/fantasy series took the streaming world by storm in 2016, then kept those hurricane winds a-blowing with season 2 in 2017. It's hard to believe that nearly two years have passed since we last saw Eleven and her friends battle the forces of the Upside Down, but it looks like the wait was more than worth it.
Stranger Things 3 sees the kids a little older, and hopefully a little wiser, as their hometown of Hawkins, Indiana, is once again threatened by otherworldly beasts. The main cast from the first two seasons is back, with a new setting to kick off the creepfest: a brand new shopping mall! Take a look when Stranger Things 3 arrives on July 4.
Cities of Last Things — July 11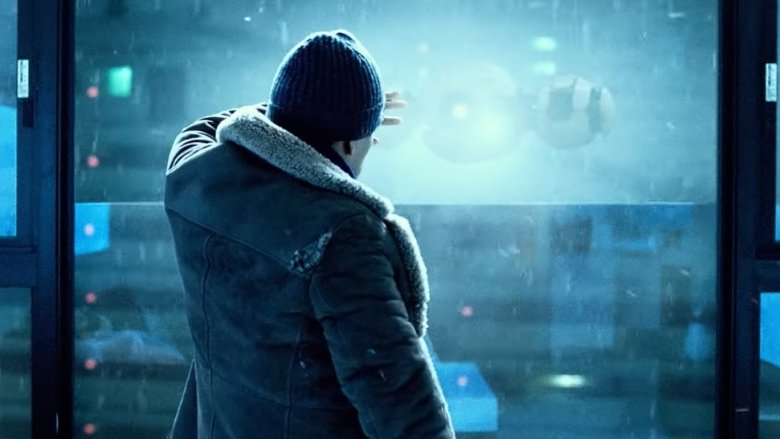 Don't let the subtitles turn you off Cities of Last Things. If you're a fan of gritty psychological thrillers like Memento or Jacob's Ladder, you'll have a good time watching this dystopian Taiwanese film that impressed critics at the Toronto International Film Festival. Told in reverse chronological order, the story follows a depressed ex-cop whose life is on a downward spiral. Beginning with one shocking act, Cities of Last Things then backtracks over the three days leading up to his fateful decision.
Netflix's description calls it "cerebral," which is a fancy way of saying it looks like a total mindblow, with just a touch of sci-fi to offset the noir trappings. Look for it to hit Netflix on July 11.
Point Blank — July 12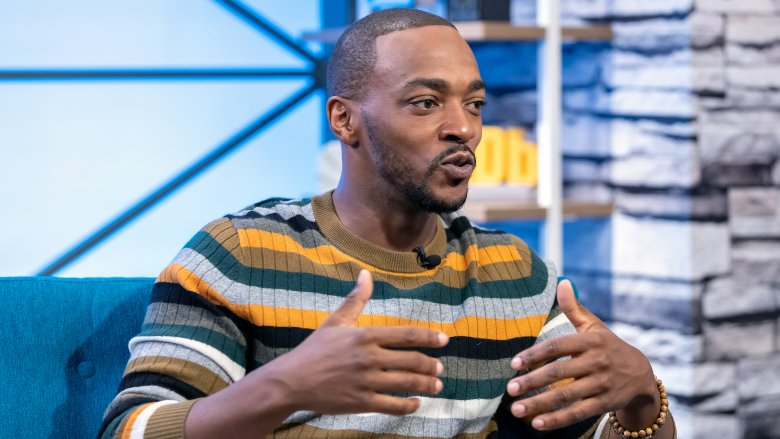 Rich Polk/Getty Images
Anthony Mackie takes the lead in this gritty crime film as a nurse on the hunt for the criminals who kidnapped his pregnant wife. To bring the thugs to justice, he'll have to team up with the suspect of a murder investigation, played by Frank Grillo, and descend into the criminal underworld.
Point Blank is a remake of the 2011 French thriller of the same name, and Netflix couldn't have picked a better source for their film. The original garnered a 91 percent approval rating on Rotten Tomatoes, with critics praising the sharp action and furious pace that gets in your face at the beginning and never backs down until the end credits roll. Look for Point Blank to land on Netflix on July 12.
Frankenstein's Monster's Monster, Frankenstein — July 16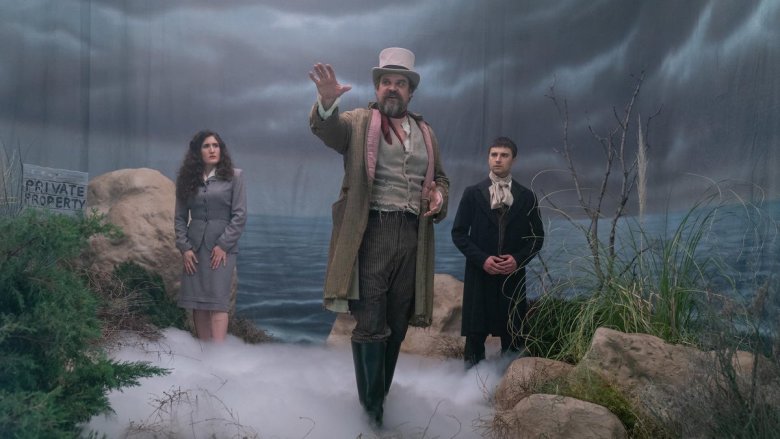 How do you give audiences a fresh take on the age-old Frankenstein story? Easy: You do whatever the hell Netflix is doing with Frankenstein's Monster's Monster, Frankenstein. Not only is that a tongue twister of a title, it also looks like a brain twister of a story. Stranger Things' David Harbour stars in this short mockumentary as a man who may or may not be named David Harbour who's digging into his father's past. His father once wrote a critically reviled televised stage play based on Frankenstein. That's about all we know about this thing right now, aside from a bizarro-world caption that accompanied a photo Harbour posted to his Instagram page:
"THE DESIRE TO PLAY GOD! MURDER! SCIENCE! JULLIARD! BEEF WELLINGTON! TERRIBLE CINEMATOGRAPHY! CREATING LIFE ITSELF! ACTING! ACTING! ACTING! CHILI!"
What does it all mean? We'll have to wait until July 16 to find out, when Frankenstein's Monster's Monster, Frankenstein shows up on Netflix.
Secret Obsession — July 18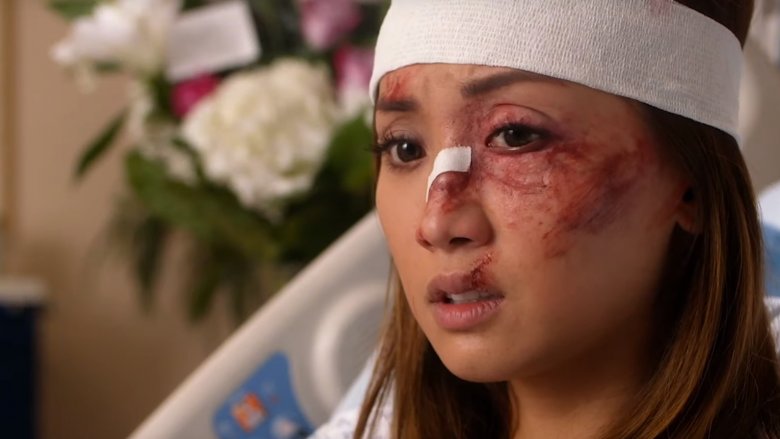 Few plot devices drive a story about paranoia and uncertainty more often than amnesia, but as common as the trope may be, Secret Obsession looks like it might be unique enough to pull it off. The story centers on a woman named Jennifer, played by The Social Network's Brenda Song, who wakes up to a headful of amnesia and a husband who may be keeping dangerous secrets from her. Mike Vogel costars as Jennifer's husband Russel.
Netflix has so far only teased the upcoming film, but all signs point to a tense, edge-of-your-seat thriller. Take a look on July 18.
La Casa de Papel: Part 3 — July 19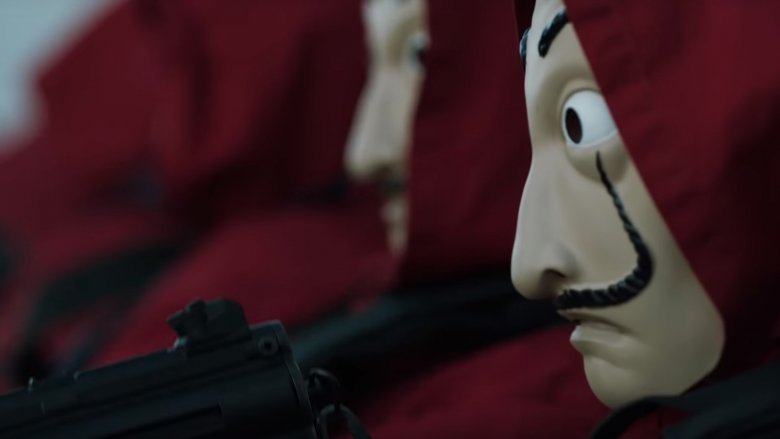 If you're one of the avid watchers of La Casa de Papel, or Money Heist, you're no doubt pumped about the series' return. According to Deadline, it's the streaming service's most popular non-English language series, and if you've ever given it a chance you know that it's worth the hype. If you haven't given it a chance, you might still recognize it as the one with all the crazy masks and red jumpsuits. Without giving too much away, the show basically involves an elaborate heist on the Spanish Royal Mint, all of which is planned by a mysterious figure who calls himself the Professor.
It was originally slated as a limited series in Spain, but Netflix commissioned a third part in early 2018, most likely due to the overwhelming popularity of the series. If this is your first run-in with Money Heist, you still have plenty of time to catch up before Part 3 arrives on July 19.
Another Life — July 25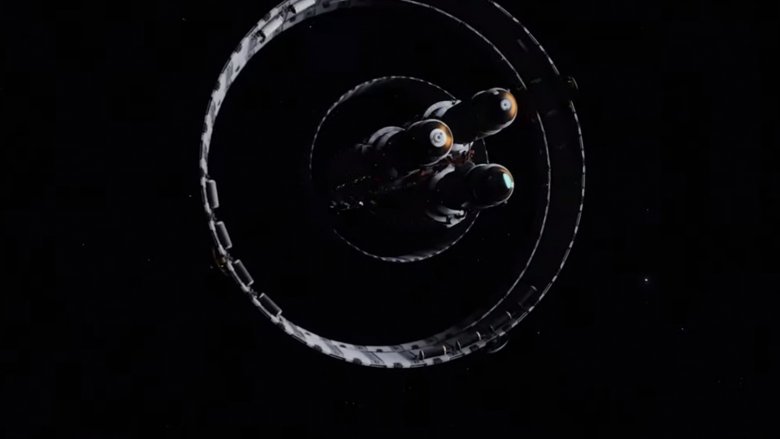 We're not entirely sure what to expect with this upcoming British horror show, but hopefully Another Life turns out just as good as it looks. Katee Sackhoff stars as an astronaut leading a crew into space to check out a mysterious alien artifact. There's an alien worm squirming around the ship's floor in the brief glimpse shown on Netflix's YouTube page, so we're guessing something goes wrong with the mission. Doesn't it always?
Another Life comes from creator Aaron Martin, who also created Netflix's series Slasher — another show worth checking out for horror fans. Take a look at Another Life when all 10 episodes of the first season arrive on July 25.
Orange Is the New Black: Season 7 — July 26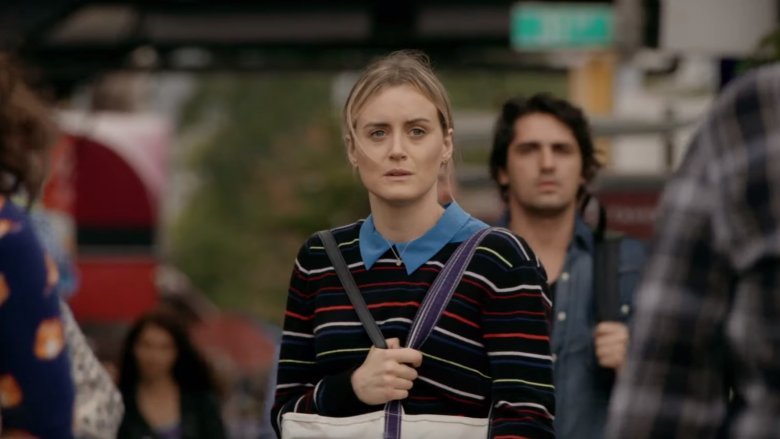 Fans who have followed Orange Is the New Black for six seasons are probably getting excited about the upcoming series finale. Season 7 sees Piper out of prison and trying to cope with her life in the outside world, but finding it tougher than she expected.
Much of the cast has come forward to shed a light on their feelings about the series' end, with most conceding that it's a bittersweet finale — both on the screen and off. Dascha Polanco, who plays Daya on the show, described the climate of the final days on set in an interview with Us Weekly: "Crying, laughing and just a moment of, like, self-realization that you realize time flies and we have to live more in the moment. There was a lot of food. Eating away your feelings."
Get your tissues ready and tune in for the final season of Orange Is the New Black when it arrives on July 26.
The Red Sea Diving Resort — July 31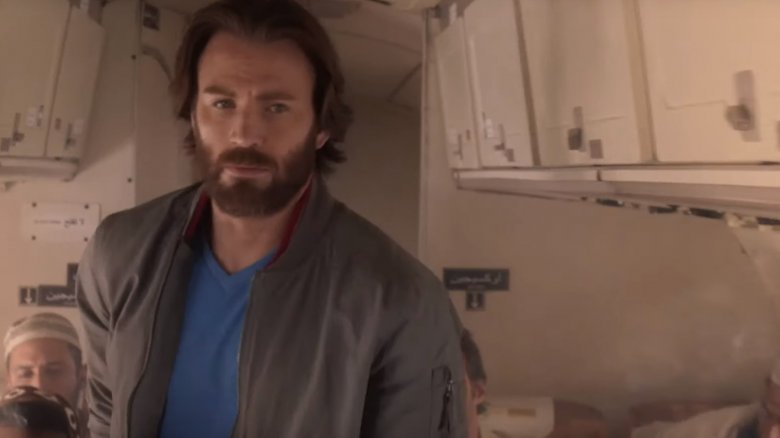 Netflix is closing out the month with The Red Sea Diving Resort, a political action thriller starring Chris Evans as the leader of a team working to get Ethiopian refugees into Israel. According to the BBC, the premise is based on a real life resort in Sudan that was set up by Mossad agents in the '80s and successfully run for several years. Successful in more ways than one — even while the agents who ran the place were smuggling refugees through at night, by day there were hundreds of guests booked. In fact, the resort became so successful that the entire operation began to pay for itself. It's an intriguing story, and we can't wait to see what Chris Evans does with the role. Look for it on July 31.
That covers all the best new Netflix originals for July; let's pivot now to check out the rest of the films and TV shows heading our way.
Action
Netflix is clearly focusing the month on its original films and series, and while there's plenty to look forward to there, there aren't a lot of licensed genre films to look forward to. Action is taking a real hit, with only four additions in July, all of which arrive on the 1st.
Fortunately, they're all worth a watch — even if it's a rewatch. 1989's Road House is showing up, right beside 2001's Swordfish, 2010's The Book of Eli, and 2005's offbeat fantasy adventure comedy The Brothers Grimm.
July 1
Road House (1989)
Swordfish (2001)
The Book of Eli (2010)
The Brothers Grimm (2005)
Horror/Thriller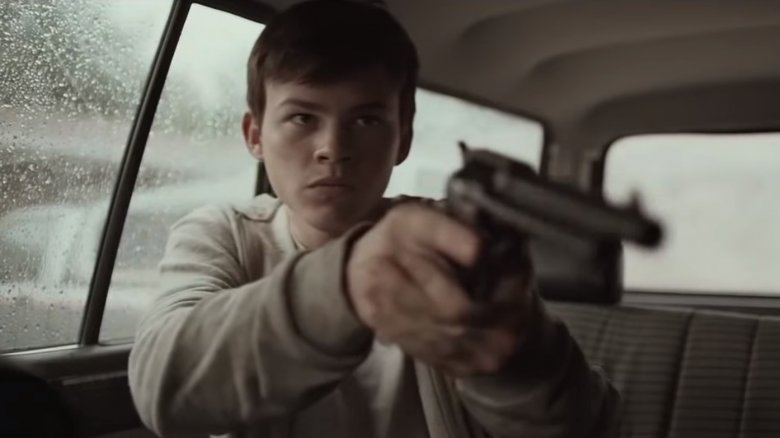 Well, it's safe to say we're looking at serious slim pickings for new horror and thriller releases next month. There are only three new additions in the genre, and even then it's a stretch to include 2006's Mean Dreams. Headlined by the late, great Bill Paxton in his final film, Mean Dreams is a dramatic thriller about a boy named Jonas who sees his father, a corrupt police officer, steal a satchel of drug money. Jonas takes the money and leaves with his girlfriend, looking for a better life, but it isn't long before his own father begins hunting him down.
You can catch Mean Dreams on July 1, along with everyone's favorite shaky monster movie, Cloverfield, and Scream 3.
July 1
Cloverfield (2008)
Mean Dreams (2016)
Scream 3 (2000)
Drama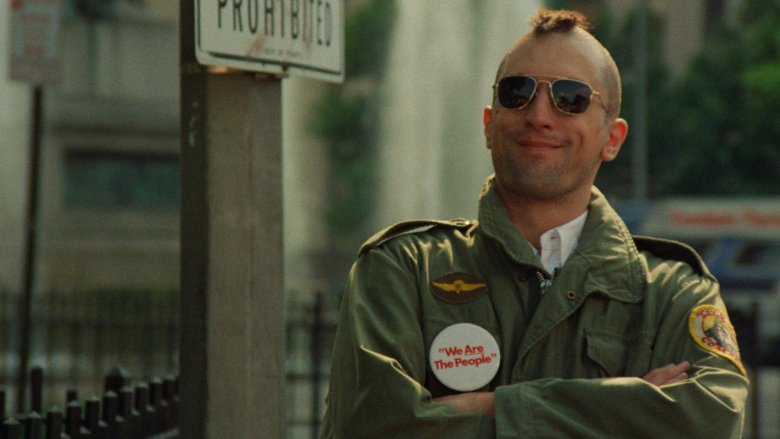 Film buffs will have a field day with some of July's drama offerings, with plenty of American classics heading our way. In particular, Netflix is adding some of the earlier Martin Scorcese films, including 1973's Mean Streets, 1974's Alice Doesn't Live Here Anymore, and 1967's Who's That Knocking at My Door? And 1976's Taxi Driver is always a classic. All of those arrive July 1.
Other additions on the first of the month include Oscar winners Rain Man and Philadelphia, with 2011's The Iron Lady coming on the 6th. Finally, close out the month with Quentin Tarantino's World War II opus Inglourious Basterds on the 22nd.
July 1
Alice Doesn't Live Here Anymore (1974)
Frozen River (2008)
Kill the Irishman (2011)
Lady in the Water (2006)
Mean Streets (1973)
Philadelphia (1993)
Rain Man (1988)
Taxi Driver (1976)
The American (2010)
Who's That Knocking at My Door? (1967)
July 6
The Iron Lady (2011)
Sicilian Ghost Story (2017)
July 9
Kinky (2018)
July 22
Inglourious Basterds (2009)
July 26
The Exception (2016)
Comedy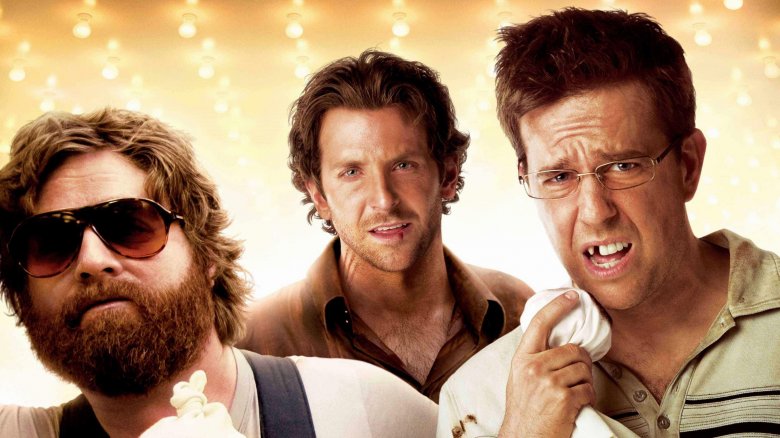 Comedy comes in many different forms, and Netflix is making sure everyone gets something they can laugh at this July. From raunchy comedies like The Hangover to family fantasies like 2018's Mary Poppins Returns, you're bound to find something that fits your sense of humor.
Notable additions include both Caddyshack films on the first of the month, the aforementioned The Hangover (also on the first), and the two Pink Panther reboot films, if you're into that kind of thing. The big addition is Mary Poppins Returns, which is something of a surprise considering the launch of the Disney+ streaming service continues to creep closer. Don't expect that to stay on Netflix for long, so catch it while you can.
July 1
Caddyshack (1980)
Caddyshack 2 (1988)
Cheech & Chong's Up in Smoke (1978)
Little Monsters (1989)
Starsky & Hutch (2004)
Swiped (2018)
The Hangover (2009)
The Pink Panther (2006)
The Pink Panther 2 (2009)
July 9
Disney's Mary Poppins Returns (2018)
July 12
Smart People (2008)
July 16
The Break-Up (2006)
Television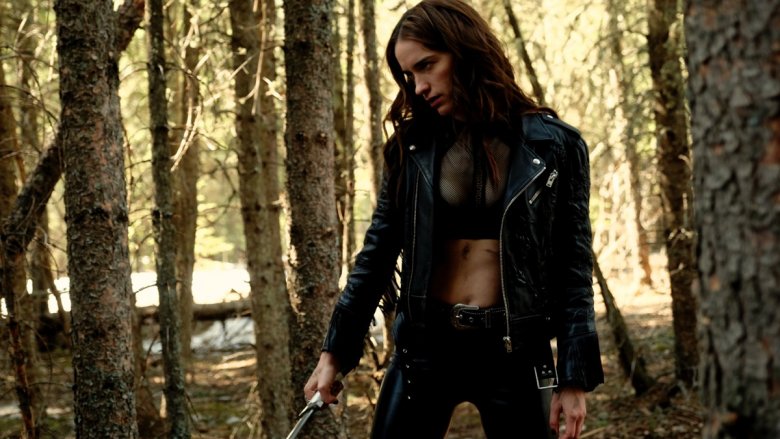 Like a lot of other things next month, there won't be a ton of new television dropping into the sea of Netflix. Fans of Wynonna Earp, SyFy's horror western, will be delighted to know that they can catch season 3 on July 16. Similarly, Australia's prison drama Wentworth is coming our way with a seventh season.
If you're looking for something brand new to try out, season 1 of In the Dark arrives on July 5.
July 5
In The Dark: Season 1 (2019)
July 16
Wynonna Earp: Season 3 (2018)
July 31
Wentworth: Season 7 (2019)