J.J. Abrams And Son Announce New Spider-Man Comic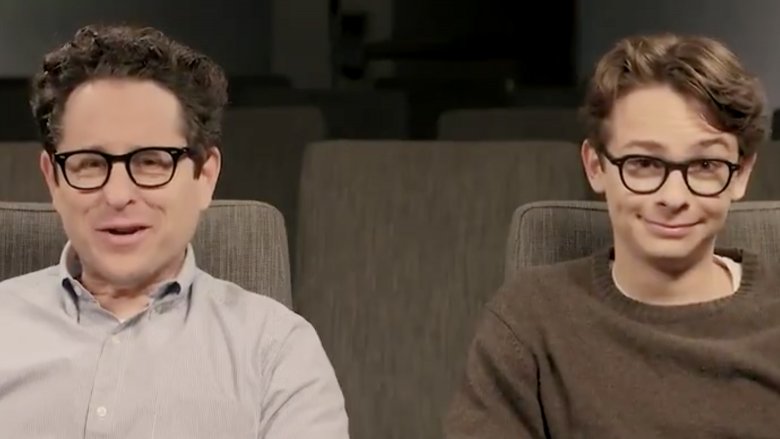 The Abrams family is swinging into the Spidey universe this September. 
Filmmaker J.J. Abrams and his son Henry Abrams announced on Thursday, June 20 that they have written a brand-new Spider-Man comic series that will start from issue number one.
The father-son duo dropped the news in a video uploaded to the official Twitter account for Marvel Entertainment. The New York Times then published the full scoop on the Abramses' upcoming Spider-Man comic. 
Featuring art from Sara Pichelli, coloring from Dave Stewart, and cover art by Olivier Coipel, the new Spider-Man comic is a five-part miniseries that introduces a new villain named Cadaverous. The elder Abrams teased that his and his son's Spidey comic will depict Peter Parker "in a way you haven't seen him before," and the two can't wait for readers to witness the story unfold. 
Abrams further explained that this Spider-Man comic has been a long time coming, as Marvel Comics editor Nick Lowe had asked him to collaborate on a book several times before. A partnership never really formed until last year, when Abrams began talking with Henry and the idea "sort of happened organically."
"And that has been the joy of this. Even though I've been talking to Nick for a long time, weirdly, this feels like it just sort of evolved from the conversations of Henry and I, having ideas that got us excited and Nick being open to the collaboration," said Abrams. 
Henry agreed with his father's assessment in saying that their comic miniseries shows is a "new and different and exciting take on Spider-Man." Admittedly nervous to make the announcement but incredibly excited, Henry told The New York Times that he's buzzing with anticipation for the comic to hit shelves this fall and is thankful that he had the opportunity to create a new version of Spider-Man.
"I feel like I've developed not just as a writer, but someone that can appreciate stories more. Spider-Man is one of those superheroes where the more you read about him, for me at least, the less I understand him," he said. "He's so anti-everything that you'd expect from a hero. I think Stan Lee said something about putting the human in superhuman. That is what we're trying to do."
While this announcement is sure to get many Marvel fans hyped, it may disappoint others. Leading up to this news drop, Marvel had been releasing teaser images that some took as hints that the company would be releasing a full comic book adaptation of director Sam Raimi's unproduced Spider-Man 4 script. This is, as we know, not what the marketing push was for. A few diehard Spidey fans are already feeling let down, but we here at Looper feel that the Abramses' comic can be cool enough to cushion the blow of not getting a Spider-Man 4 print adaptation. 
Look forward to picking up Spider-Man #1 from J.J. and Henry Abrams in September.