MTV Movie & TV Awards: Zachary Levi And Shazam! Cast Spoof Jordan Peele's Us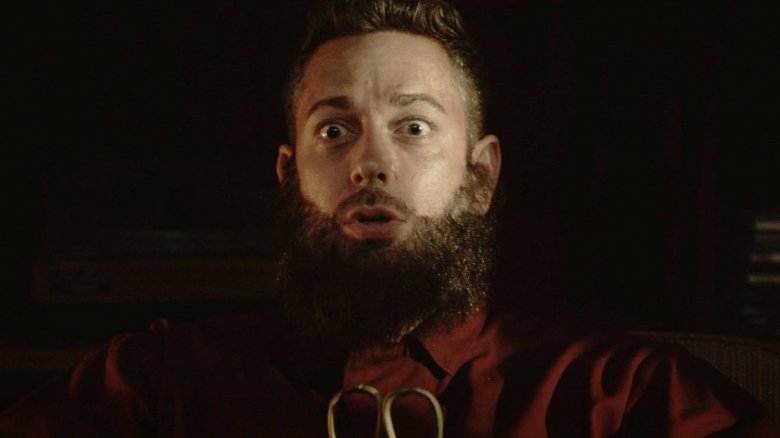 "If you wanna get spoof-y, we can get spoof-y."
Zachary Levi, his Shazam! co-stars Faithe Herman and Ian Chen, and Long Shot actress June Diane Raphael joined forces for a special sketch that aired during the 2019 MTV Movie & TV Awards, which Levi hosted. The foursome slipped into two separate sets of costumes for a spoof on Jordan Peele's sophomore horror film Us — one to portray their normal selves and another to depict their vicious "Tethered" doppelgängers. 
The Us parody features a lot of markers characteristic of the critically acclaimed film — the summer vacation time setting, the spooky house, the gold scissors the Tethered use as weapons — and Levi even speaks in a strained voice evocative of the one actress Lupita Nyong'o put on to portray Red in the film. As expected, though, the spoof quickly spirals out into kooky territory. 
Raphael makes it clear that she thinks the bearded, Tethered Levi is hotter than the real him (she thinks he looks like John Krasinski), and Levi repeatedly offers his doppelgänger some water to soothe his scratchy throat. There's mentions of Alvin and the Chipmunks: The Squeakquel and Postmates in conversation, and it all wraps up with a life-or-death game of rock–paper–scissors. 
Check it out below — and be prepared to laugh. 
Us parodies are a dime a dozen, but the one Levi, Herman, Chen, and Raphael put on for the 2019 MTV Movie & TV Awards was quite special in that it reunited Levi with the youngsters who starred alongside him in Shazam! (Fans will recall that Herman portrayed Darla Dudley and Chen played Eugene Choi, Billy Batson's (Asher Angel) foster sister and brother, in the film.) It's nice to see the trio together again — and in a whole-new environment. Beyond that, the spoof is just further proof that Levi has sharpened his already well-honed comedic talents and has no plans to stop dishing up funnies anytime soon.